Not mine. Very nice aluminum front load torpedo.
https://greenbay.craigslist.org/bik/d/manitowoc-1941-mercury-pacemaker/6790230324.html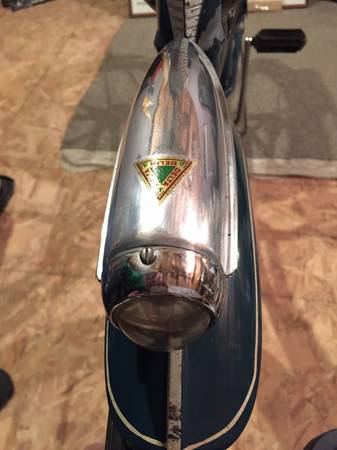 1941 Mercury Pacemaker in excellent condition. I purchased the bike 5-6 years ago from the original owner's son, replaced the tubes and wiped the bike down. It is one of the best original condition Pacemakers in the hobby, multi-show winner. Original tires still in good, ridable condition. Some paint flaking on the shroud. Excellent condition aluminum Delta headlight. Prewar skip tooth tank balloon bike.
LOCAL PICKUP
Please respond via email and include local/regional phone number. Thanks