Wore out three sets of tires already!
all original, super rare red pinstripe maroon paint, no repo except tires, no restoration, no re-plating! 1941 schwinn deluxe, original chrome stamped flat lobdell wheels. bike originally had front drum brake, was missing when I bought it. paint damage on right fork leg gets covered with brake clamps, little paint damage on front fender tip. headlight guts missing, horn bracket included but not mounted. nice original reflectors, nice miller curved deluxe kick stand and chrome plate. NOS grips still soft, has brand new repo scwhinn typhoon cords, the good ones! locking springer with key. fork neck stem threads repaired and perfect! all original AS bolts on stem and fork. nice original set torrington jewel reflector pedals.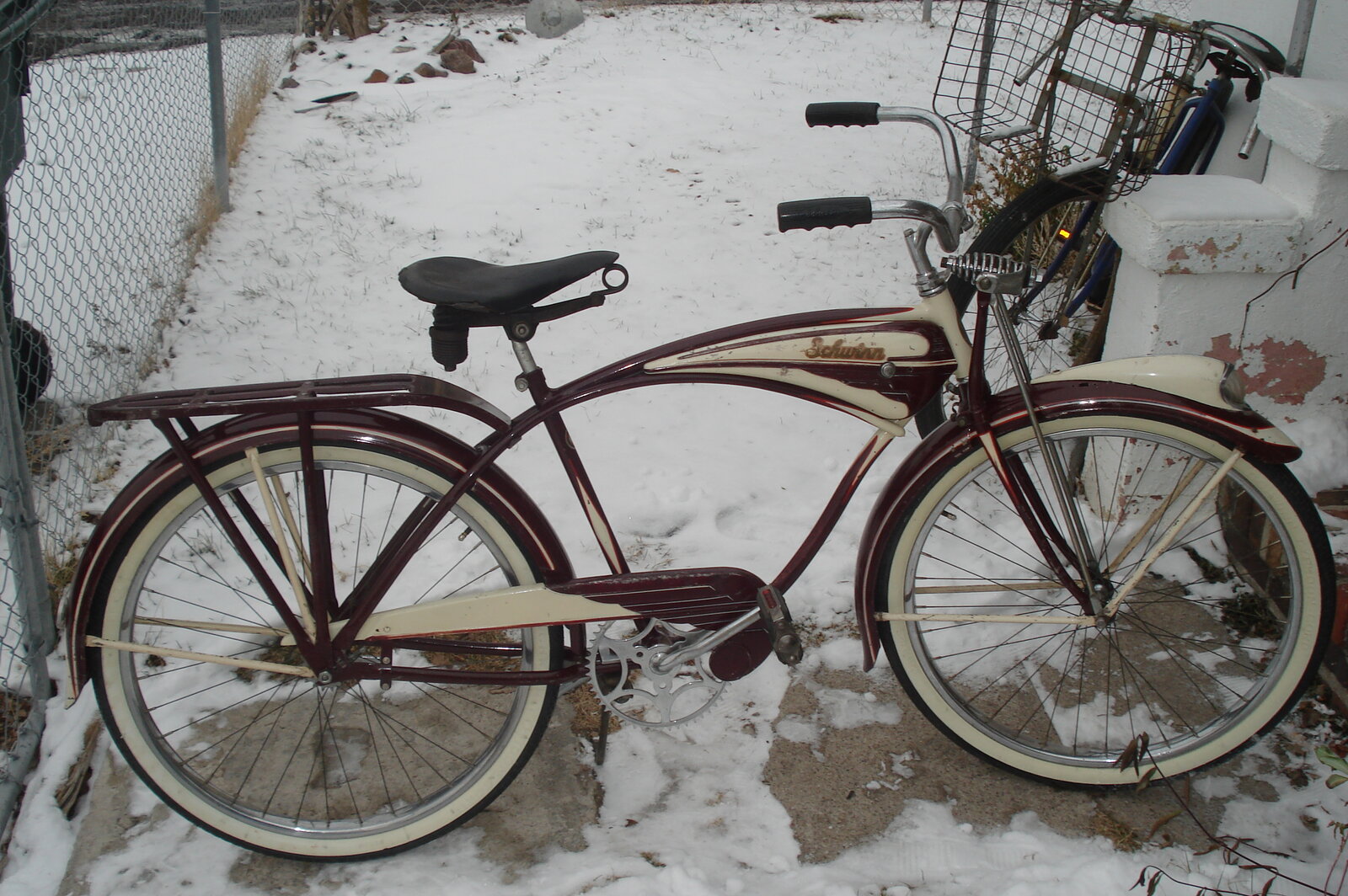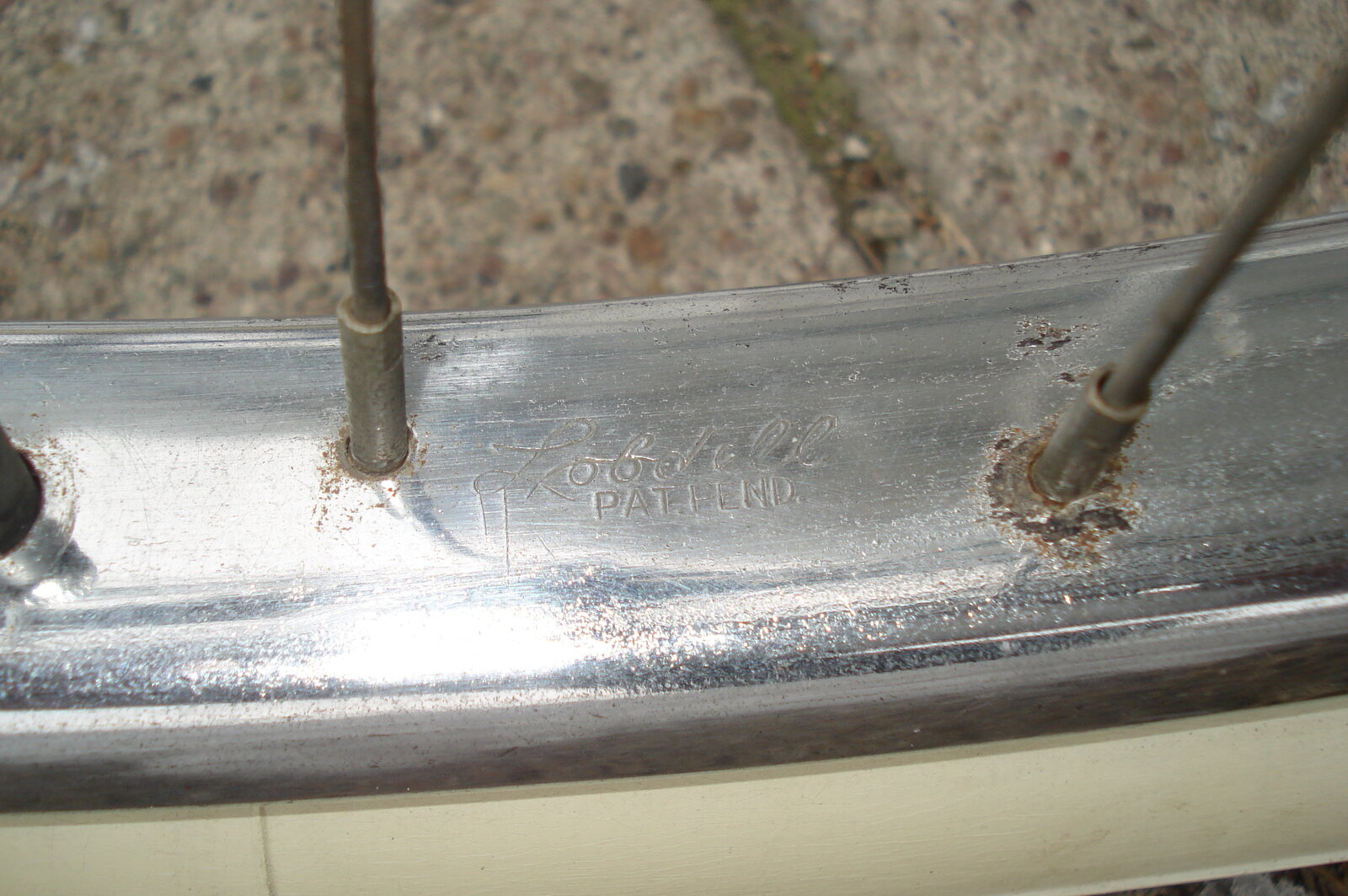 $2500 shipped lower 48 states only...or give your best offer! however this is priced REAL fare and won't last long! includes extra hardware, original chain and a new one, bunch of horn parts.