Here we have a nice solid original 1941 Schwinn B607 Cantilever project.
Original black paint and white darts are hanging in there, but there is still some green house paint in areas, especially fenders. I kinda like it. Solid bike all around; no rot, no damage. Original Schwinn Script on the downtube, and Schwinn decals still present on seat tube. Original key in the Locking Springer ! Have not pulled the crank but looks original to the bike. Very nice high flange front drum. Solid 41 Lobdell rims. Correct razor stem with both AS bolts, nice wide Torrington bars, correct 41 Mesinger Slider Saddle, correct 41 chain guard, even has a curved Miller.
Great restoration candidate, or tune her up for a Super Patina Rider !
Gonna let this go cheap . .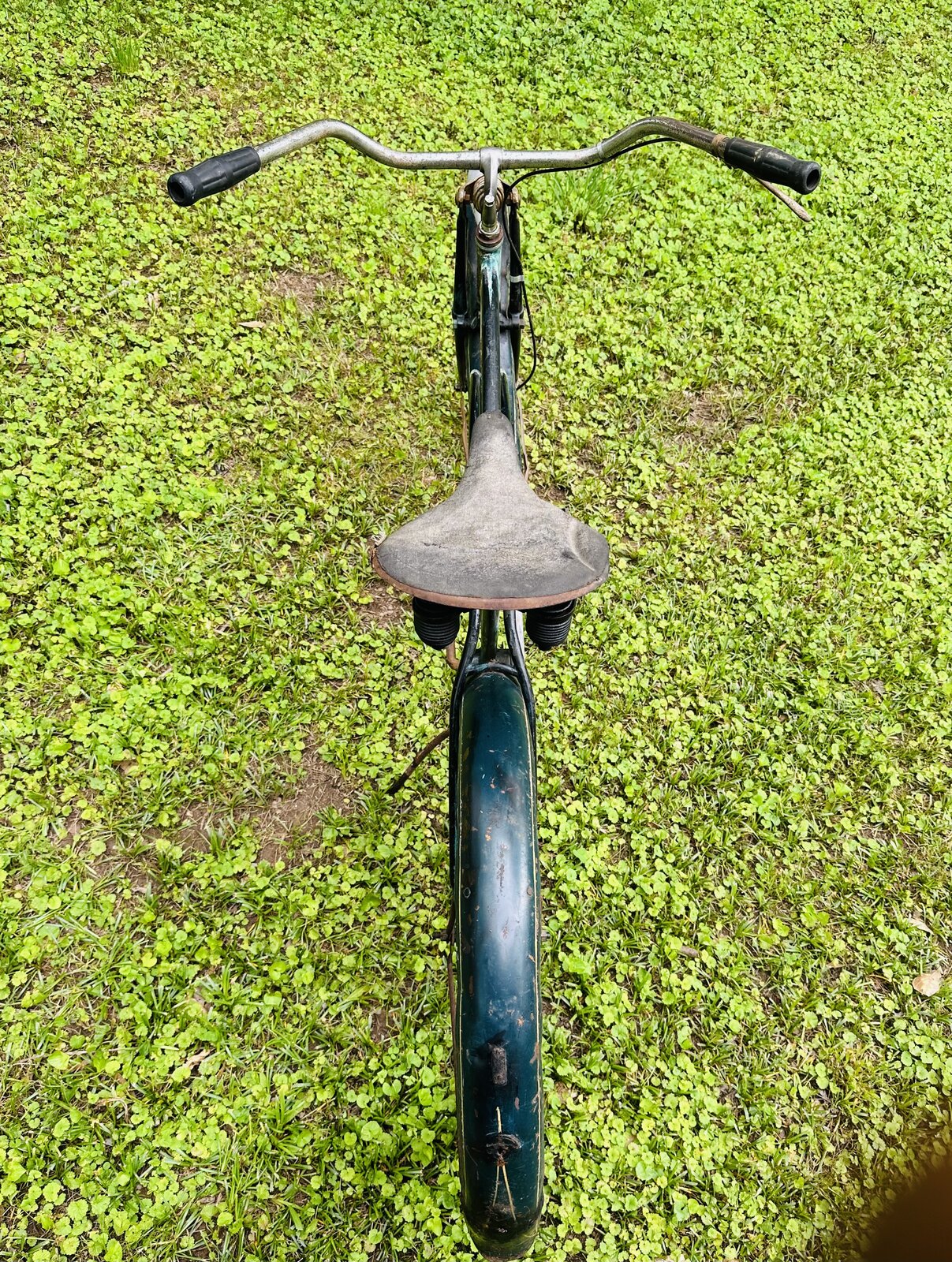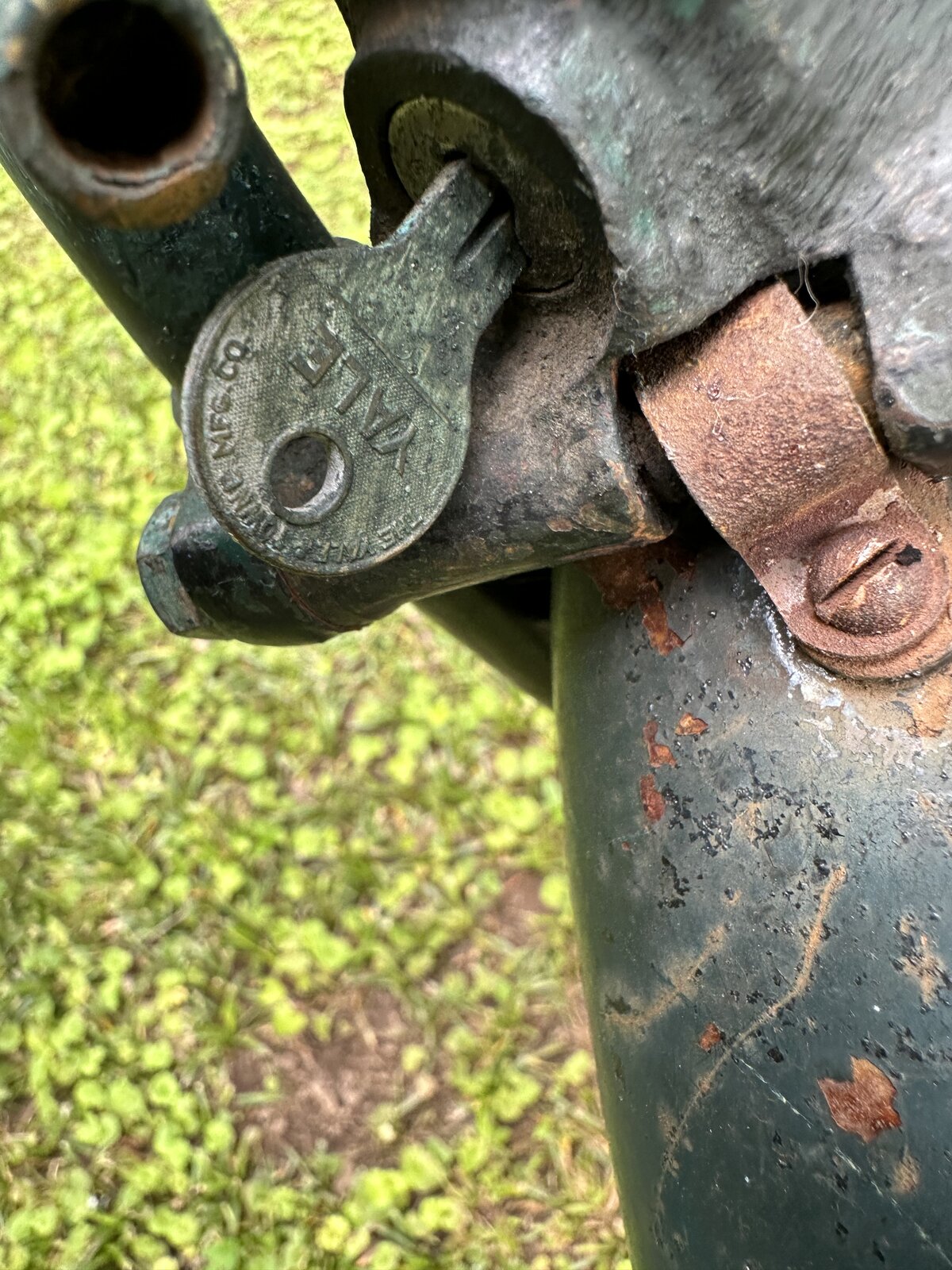 Last edited: