Riding a '38 Autocycle Deluxe
Time to downsize again. I'm out of space.
1941 Schwinn New World for sale. Standard-sized men's fillet brazed frame: 21-22 inches on size 26 inch 650 (597mm) wheels.. Original dark red paint has been touched up here and there with matching paint. Decent handlebars and Wald knuckle stem. Nice original glass reflector on rear fender. Wheels are pre-war Lobdell rims, Torrington spokes, Schwinn script front hub, 1950s Sturmey Archer rear hub. Uniroyal chain tread tires. 22-tooth rear cog, 46 tooth pre-war front sprocket. Really nice crank set chrome. New chain. Both hubs have been cleaned and lubed. Front hub has new cones, axle, and nuts. Quadrant shifter has been disassembled, cleaned, and lubed. Cleaned, re-lubed, and re-blocked Torrington pedals. Lycett horsehair mattress saddle. New brake cables, housings, and pads. Nice Schwinn Built brake calipers with old type hooked springs. Schwinn Built brake levers. Unique Planes and Trains badge. Still has some original pin stripes. Reproduction tear drop "Schwinn" grips. Original flat top fork was damaged but has been replaced by a matching later Schwinn fork from another New World. It's a good match. New made in USA Greenfield kickstand. Comes with a Banjo Brothers canvas saddle bag. Please pardon the dust in some of the photos.
$300 local pick up in Litchfield, Connecticut, or $300 plus shipping cost by BikeFlights.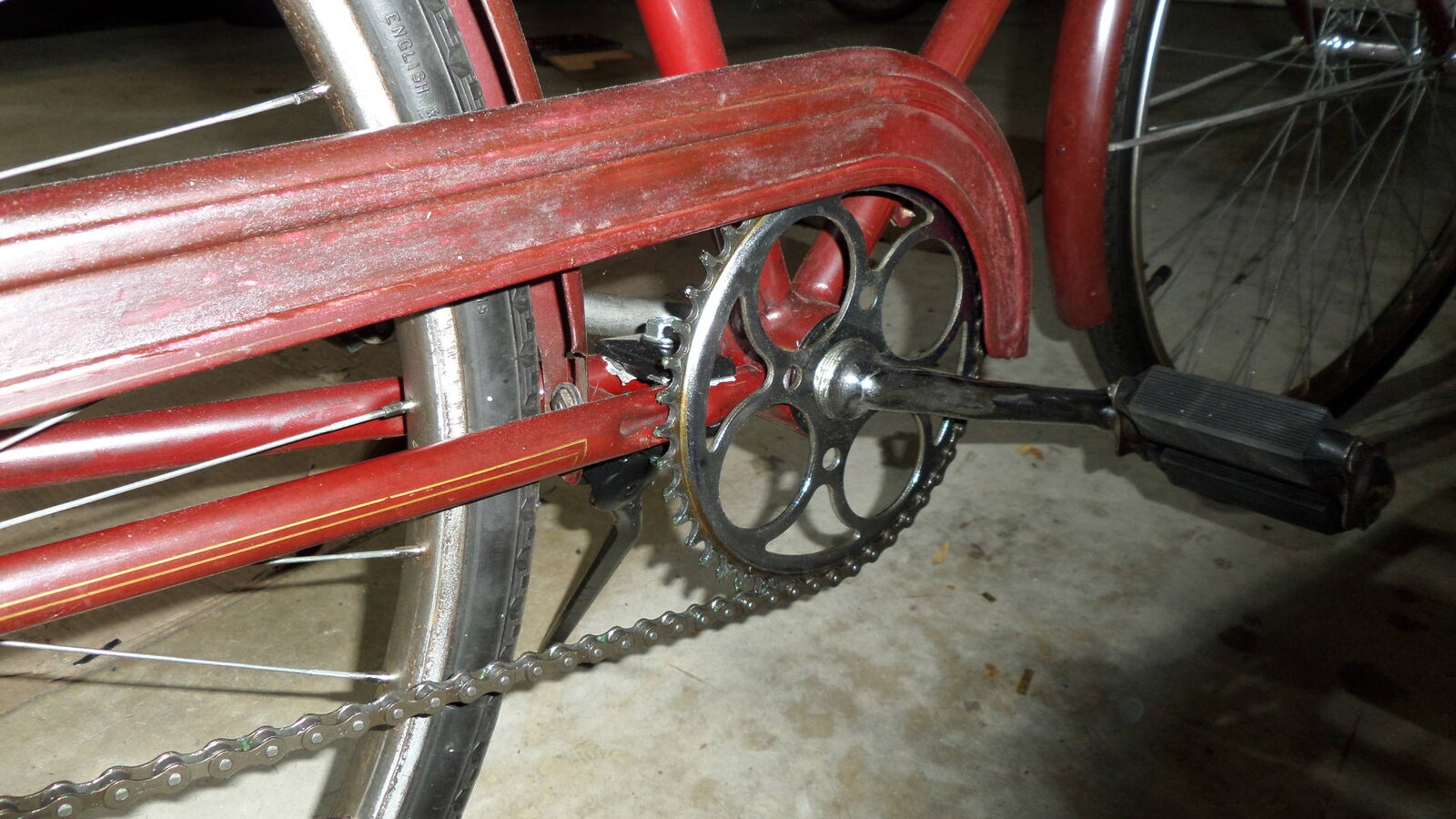 Last edited: