Letting go of this beautiful 1941 Schwinn Two-Tone Blue B607 Cantilever. Patiently built this bike over 3 years with original paint parts, starting from an original paint frame only. Thanks Kim
@aasmitty757
. This color combo with the factory gold pinstriping seems vanishingly rare. I have only seen one other in person, and there is a subtle beauty not conveyed in photos. The big breakthrough was finding an outstanding girl donor (fork, fenders & chainguard) with the exact same two-tone blue and gold pins. Impossible to find. Thanks Fred !
@HARPO
. Then found a perfect patina original prewar rack in blue, thanks Gary
@PlasticNerd
. Faux Genius, Tom then painted my 41 tank to an exact match. Thanks Tom !
@TWBikesnstripes
. Holes in rear fender were painstakingly filled with tiny steel discs, and then brazed smooth, all while preserving original paint. This thing was a true labor of love, to get a true original paint two-tone blue with gold pins.
Built up with nice original 41 Lobdell wheelset with high flange front drum, original gold clad cloth cable, correct lever, razor stem both AS bolts, black oval chubbies, Schwinn script reflector, correct og 41 headset, AS 41 stamped crank, T10s, EA horn unit, etc. The footed Excelsior badge I selected is from a 37, but it was a perfect match to the bike. A non-footed Excelsior available, if winner prefers. Similarly, I chose a Longspring Mesinger on this build, but I can swap in a more correct Mesinger Slider. Winner's choice. Hate to let this one go, but should make the new owner quite happy . . .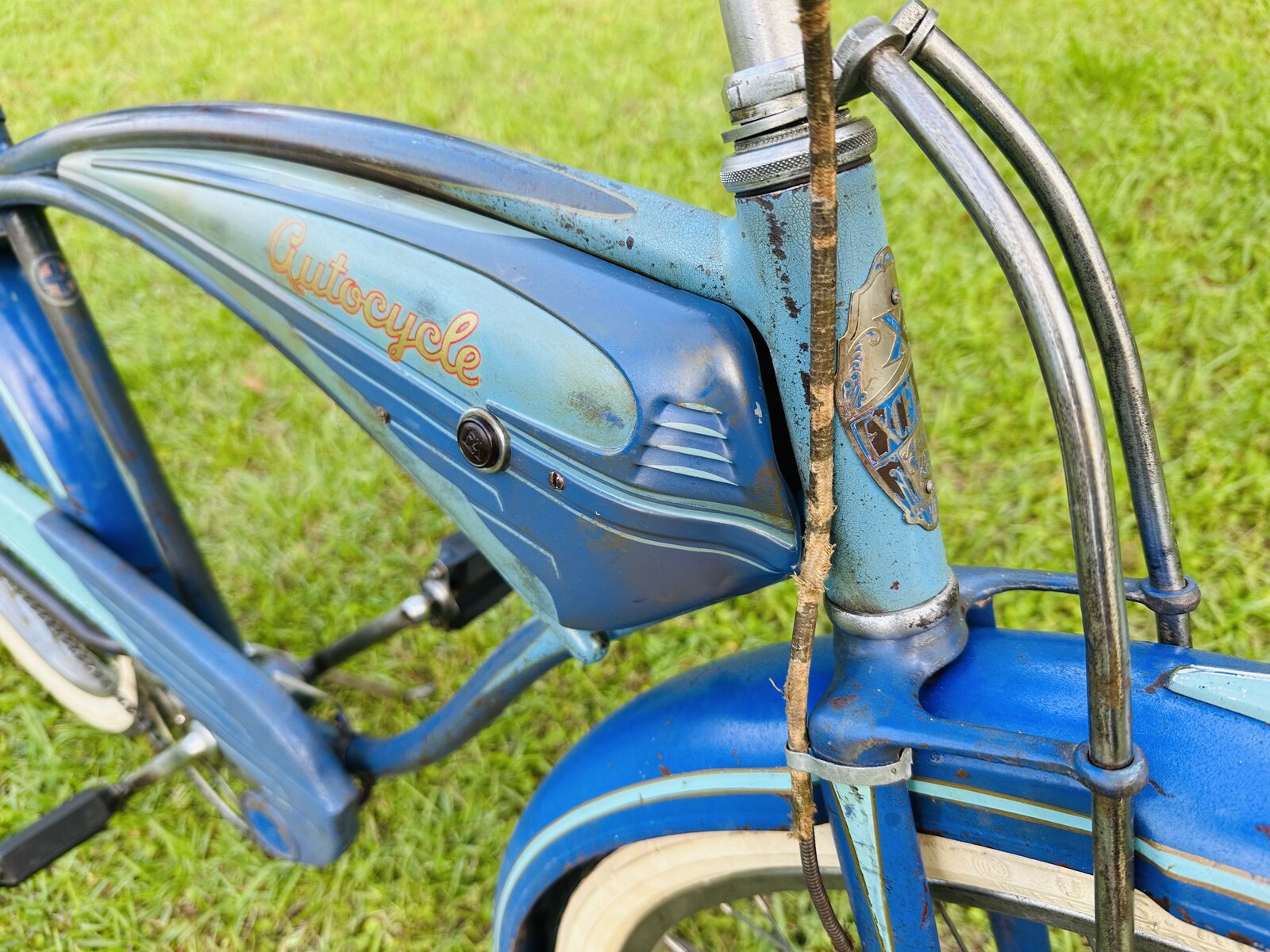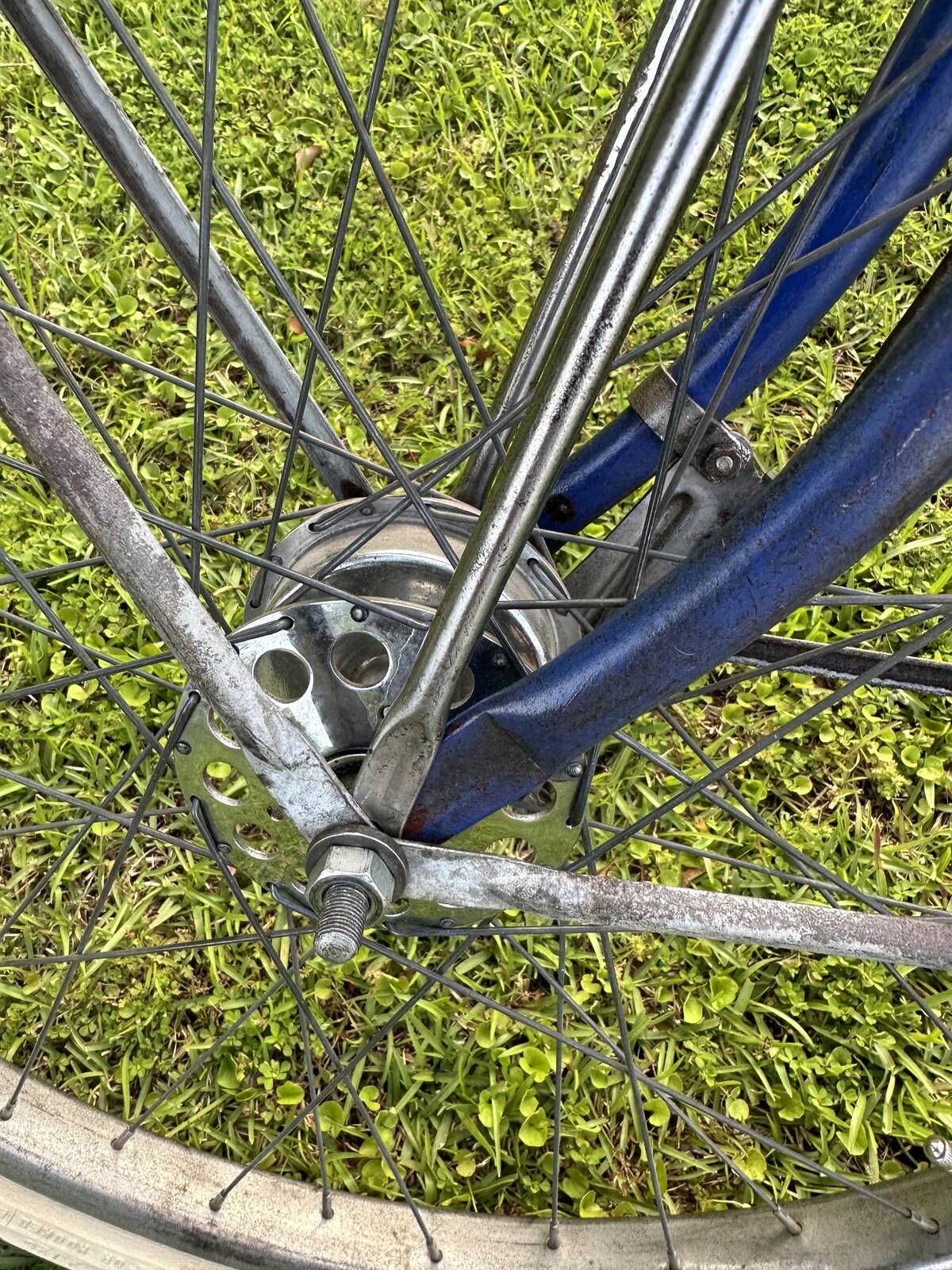 Last edited: