Riding a '38 Autocycle Deluxe
Recently completed restoration of the last year for the Schwinn "Super Deluxe" Autocycle line 1941. Roughly 25 years ago
Blair in Wisconsin (stellar stand up fellow) offered me an NOS 41 Super Deluxe Autocycle tank. Since then the tank adorned
a shelf on display until I got the bug in me to restore a bike around it. Thanks to Igrinnings here on the Cabe offering up an
NOS pair of US Royal Master WW tires some months back... the fire was ignited. over 40 years messing with balloon bikes
I had never had a chance to aquire NOS RM WWs. Perfect for the build. So it began..Automotive single stage acrylic enamel
paint, chrome. nickel and cadmium plating, wheel building of Pat pending 40/41 matching drum brakes, Uber grail Dimpled Lobdell scripted wheel set..original speedo console and 1 year only Delta Buttons.....
on and on it went with the obsession to build as close to original as possible. Color Traverse Green / Robins egg... uncommon
and just a knockout combo.. the photo shoot of this bike was fun...passerbys 'losing their lunch' seeing this beast out in the wild.
Pix for the forum!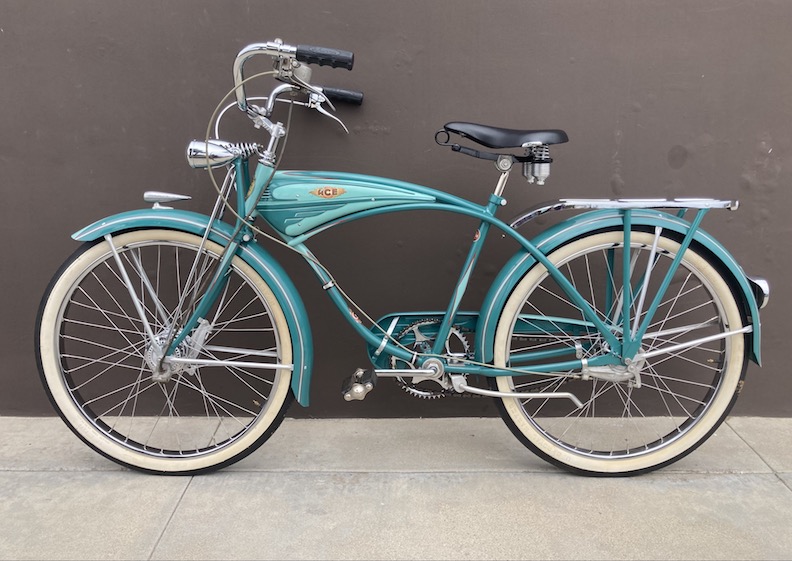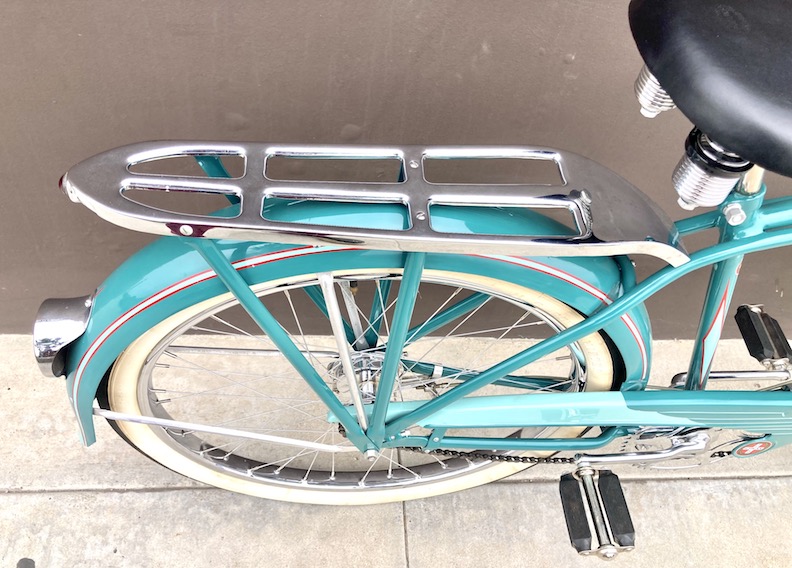 Last edited: