Riding a '38 Autocycle Deluxe
Nicely preserved original paint & parts Cleveland Welding Co. G Serial Roadmaster Men's 26" ballooner! This dates to the middle of 1946, their 1st year of postwar production. P code Morrow rear coaster, and I am thinking it's a Musselman front hub. Original red with white pins painted drop centers, frame, fork, fenders & guard. Recently serviced it rides very well with a nice Diamond chain on faded GT whitewalls. A good postwar Persons Majestic saddle is on the bike currently and the original Troxel saddle (not pictured) is included as well, but it needs a recover. Prewar WALD heavy duty rear axle stand works well and looks killer. It also has nice curved fender braces and all the sheet metal is in remarkably straight.
This bike is solid and smooth rolling performer you will look forward to riding as much as you can!
SOLD thank you Cabe!
Nate VT
401-548-9082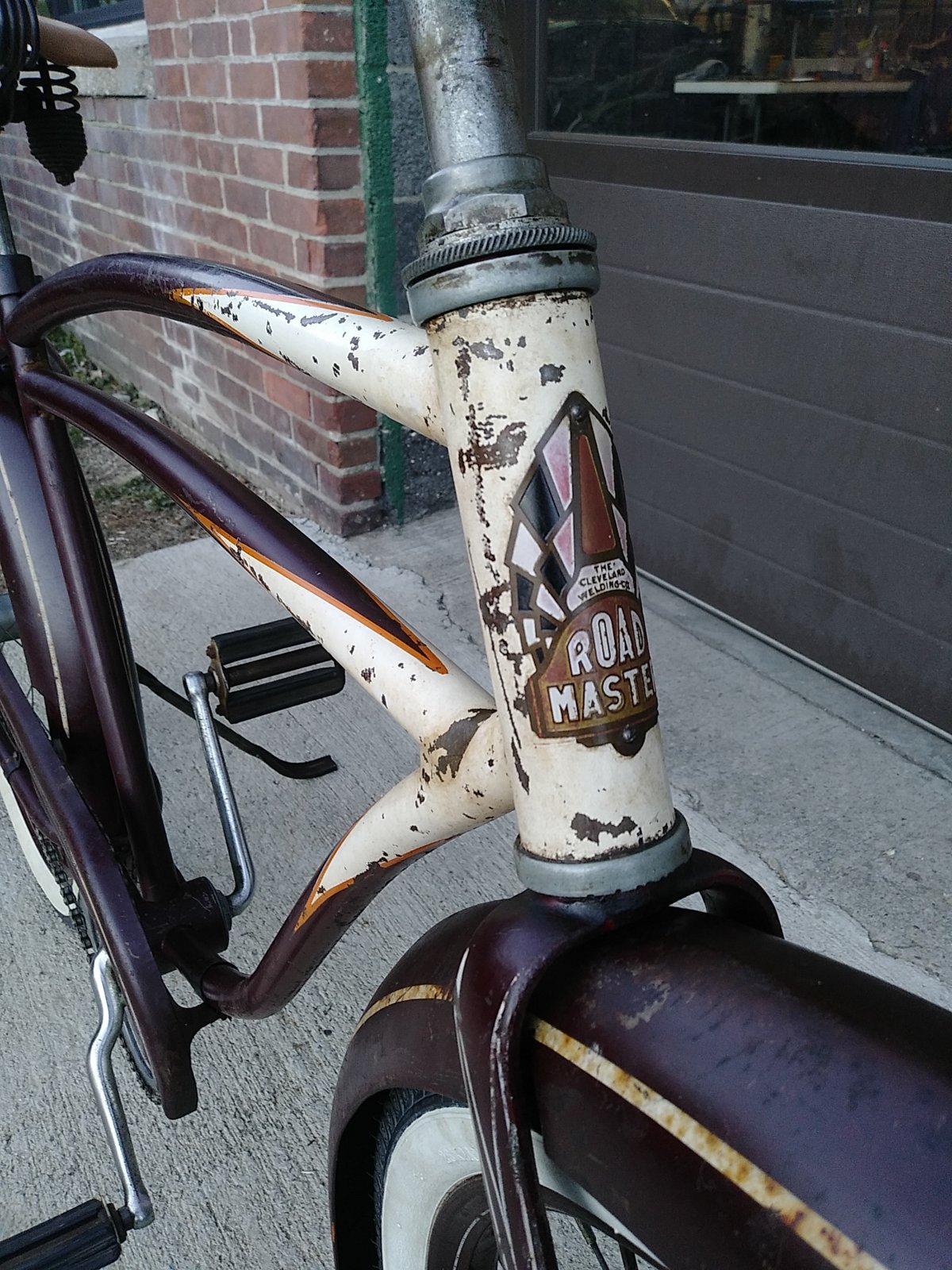 Last edited: