Finally riding a big boys bike
Rat bike
1946 Hiawatha (?) I was told this is a 1946 with the correct postwar springer....I don't know, please research to be sure if the year matters to you. I have imaged the serial number please check it for yourself, Hiawatha, rat bike or restore.
Bike is locked up
and needs a good soaking Tank has very cool patina....I cannot see a rotted through hole in it springer fork, skiptooth chain, etc. what's in the images is what I have $165
No shipping Pick up in State Center, IA only. Prices are cheap cause I don't want to sheep (ship), I've heard all the Iowa jokes, some are actually funny.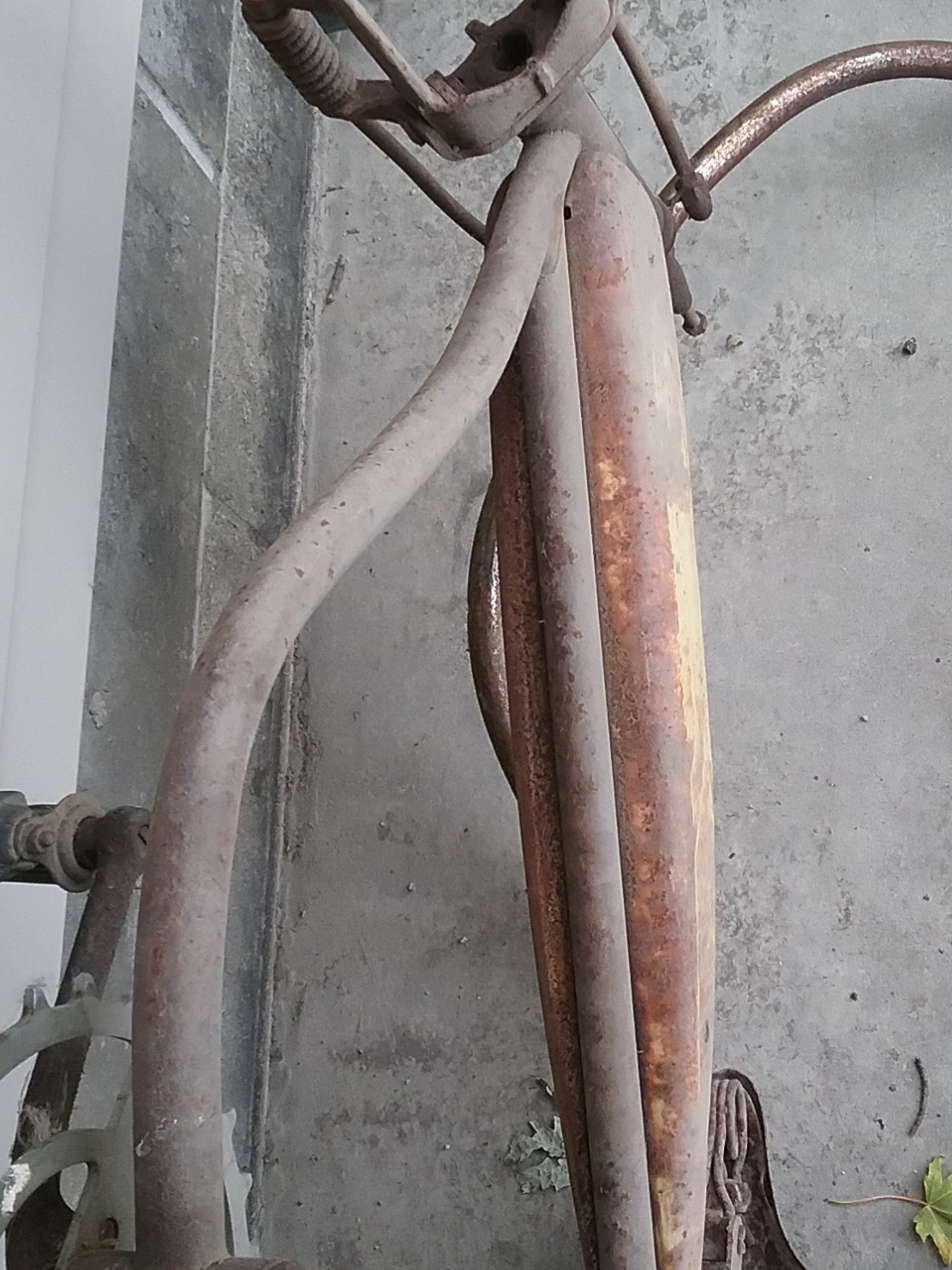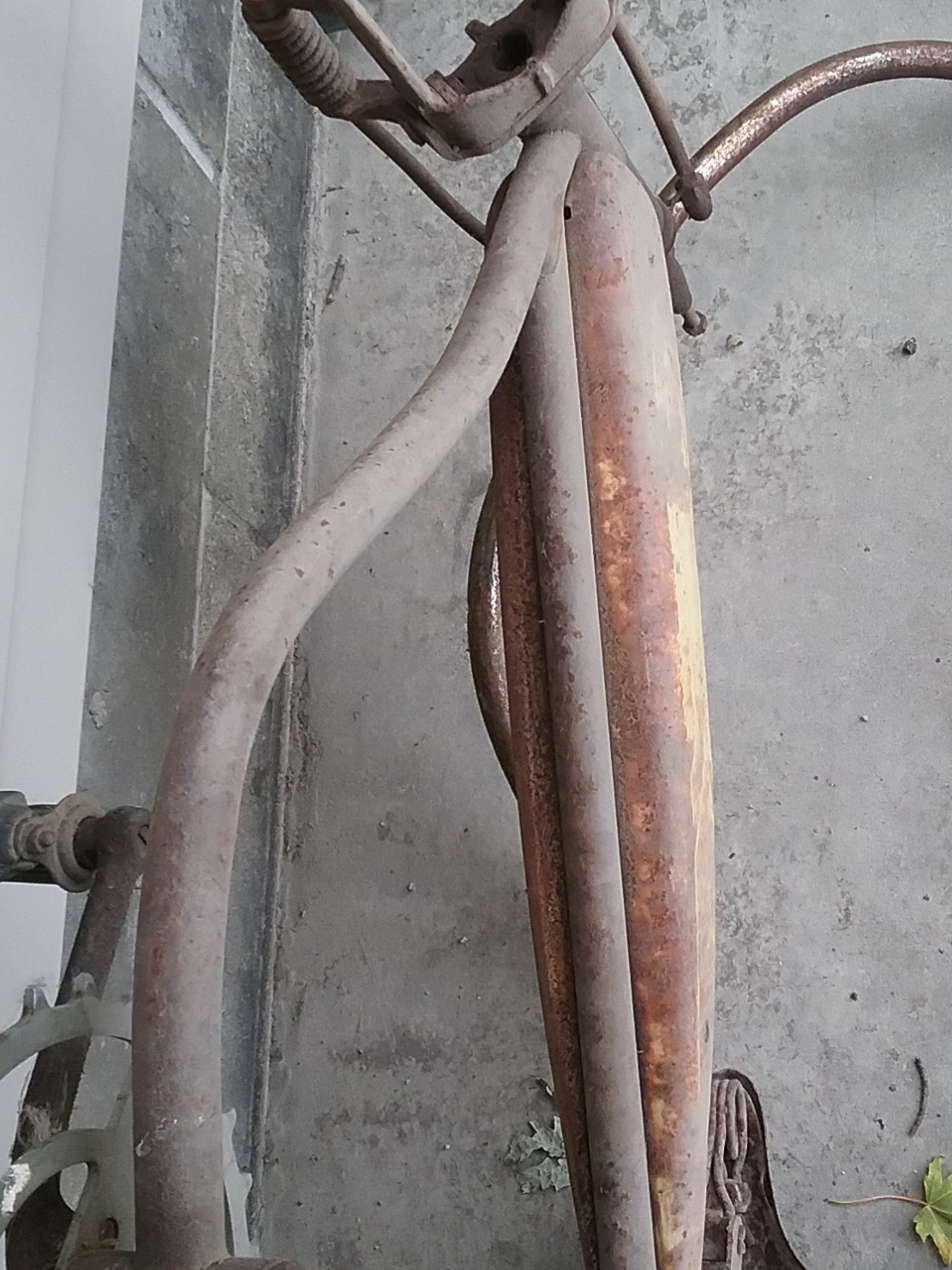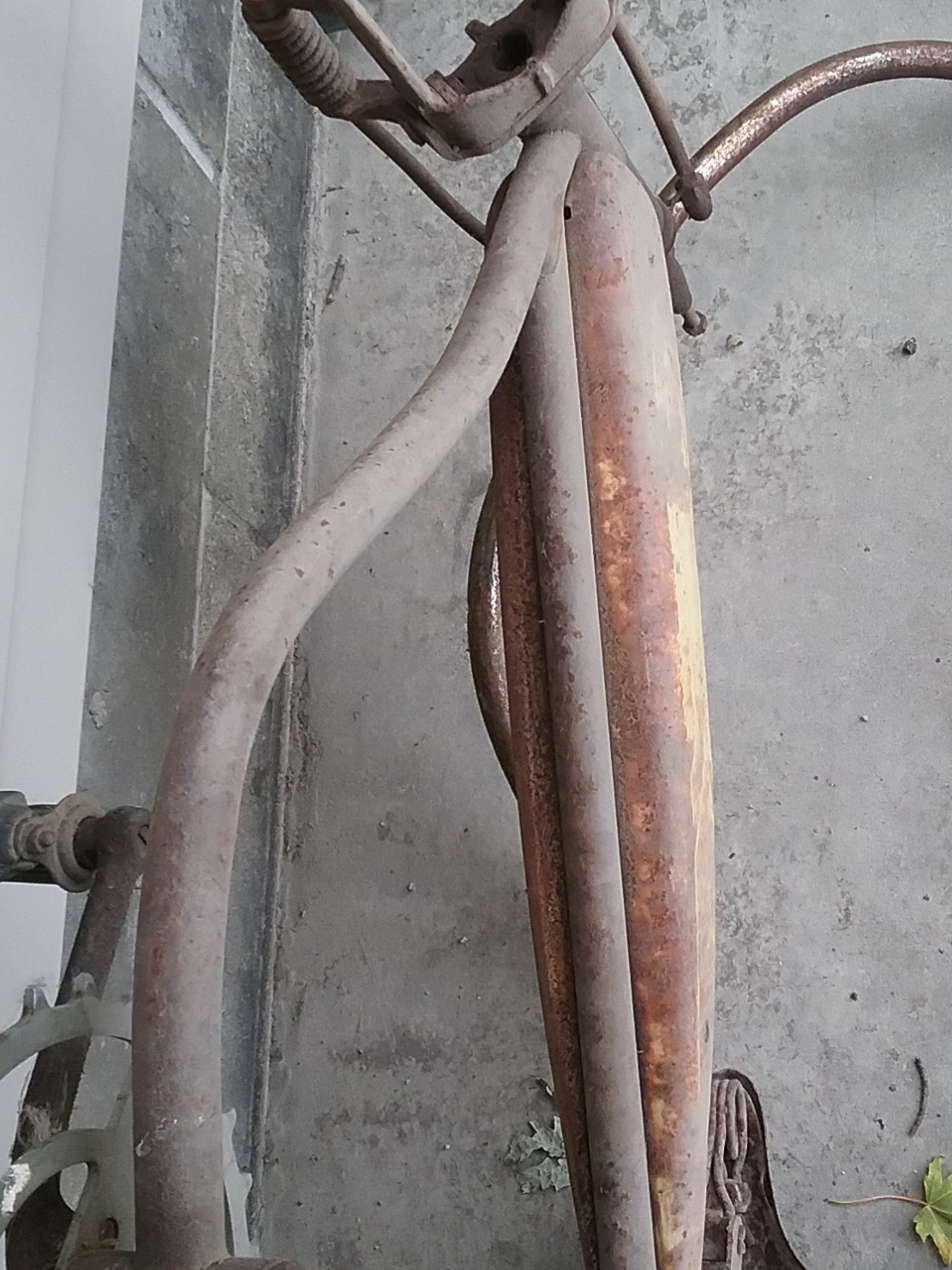 Last edited: