Wore out three sets of tires already!
Sep 30, 2017
703
58
New London, CT, United States
By no means am I knowledgeable to say what is correct on this bike. I do know when something has been loved and cared for. This seem like this bike has not been altered from original. Looks like the original cables are still present. Front wheel says Schwinn Stainless. Looks like some war time blacked out parts still from the Sturmey plant. Wonderful old quadrant shifter. Fattest grips I have ever seen.
I simply ran a rag over the bike and took some pics. Take note of the bumps on both tubes at the steer tube. Looks to be original paint at the bumps when examined in person, but interested parties need to examine the area with diligence. More pics available upon request.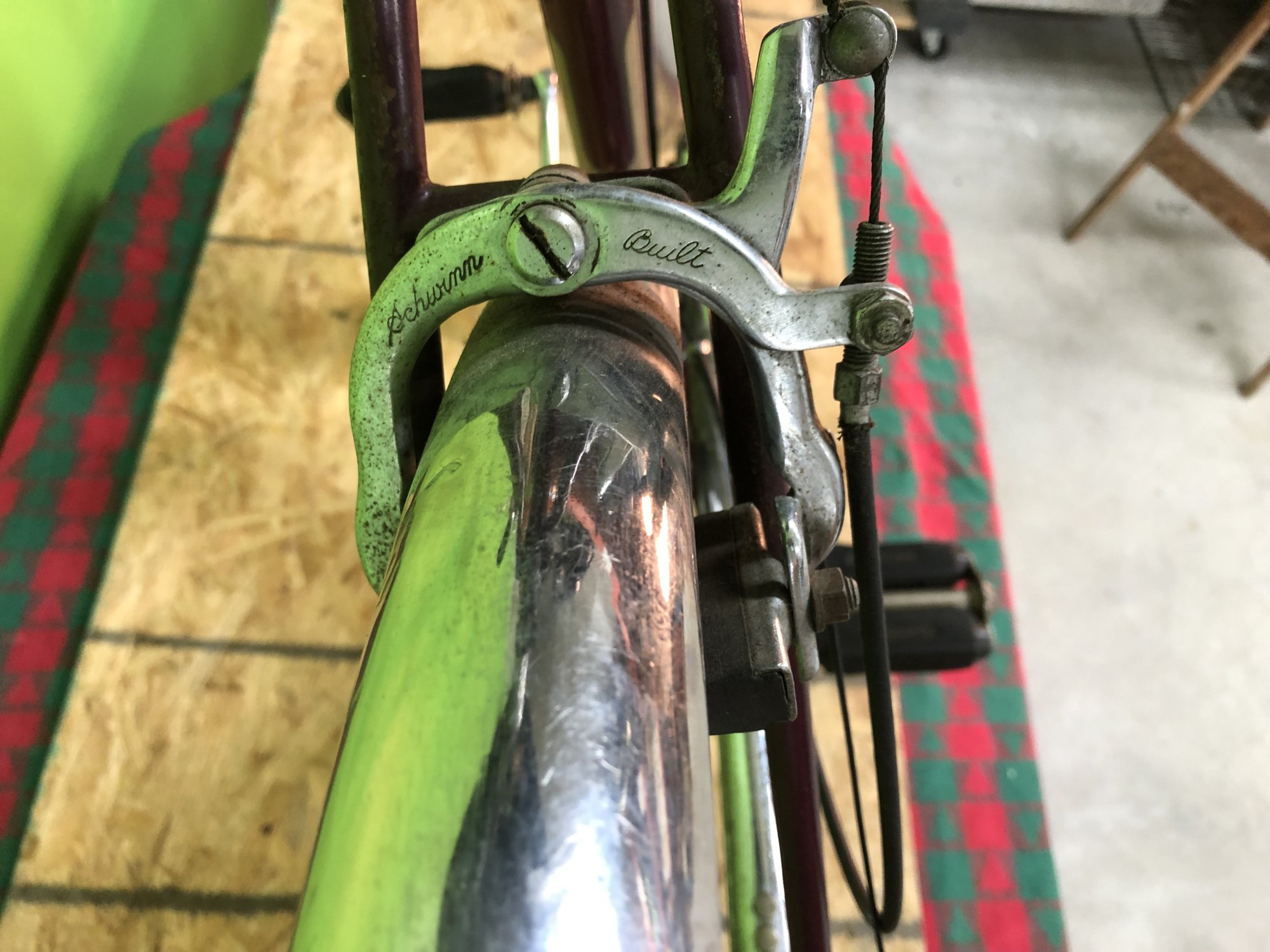 Last edited: