Finally riding a big boys bike
Jan 15, 2017
393
66
Monroe, Ga
1946 Schwinn in excellent condition. Ace badged. This bike's original paint was long gone when i got it, so a full restoration seemed to be the best choice for it. Painted with PPG single stage automotive paint in correct colors and layout.
Wheels are correct drop centers with new spokes and fully serviced hubs.Rear hub is a Morrow in excelllent chrome. Correct 1946 tapered kickstand.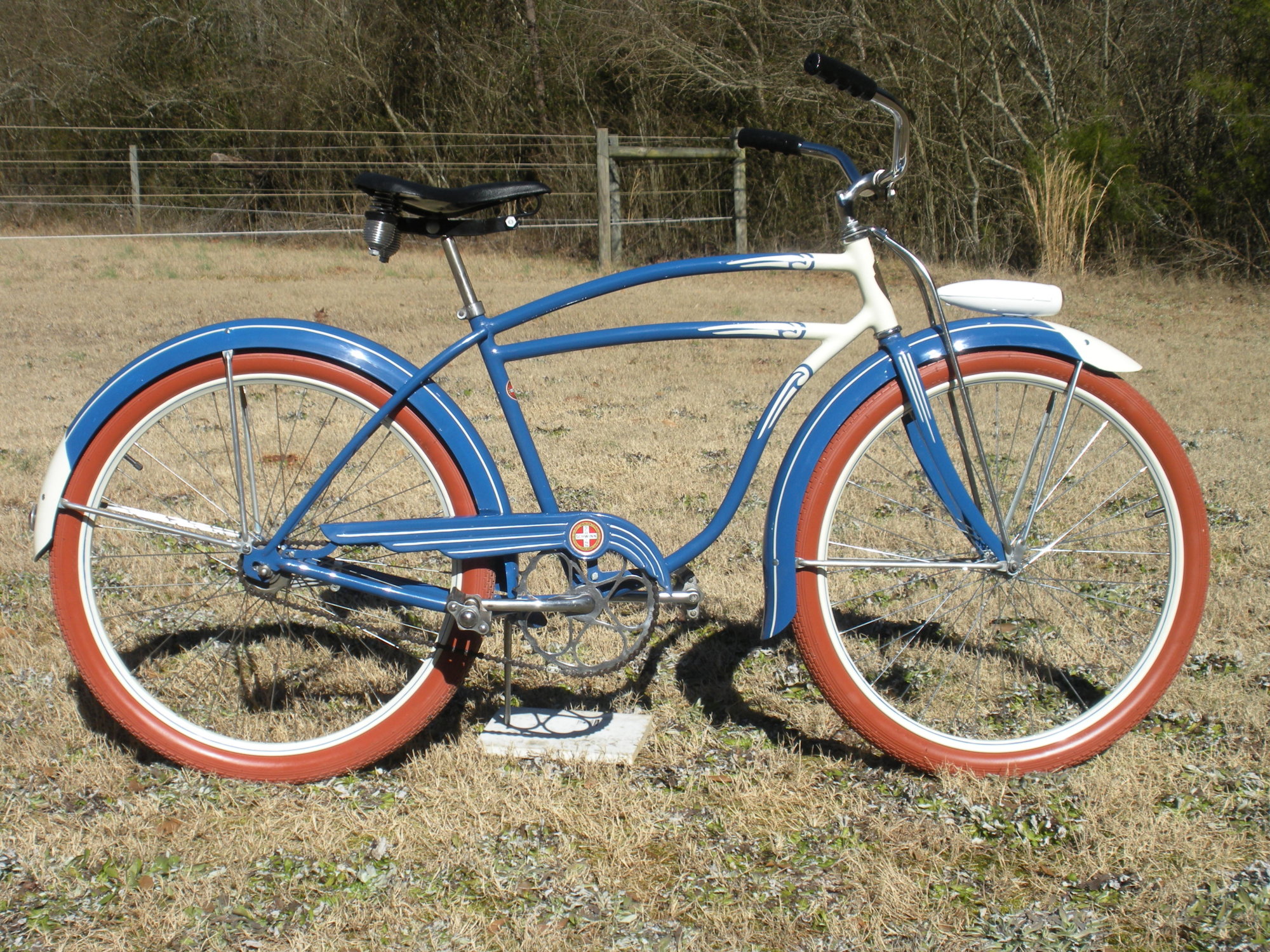 Seat has been recovered. New tires and tubes.Jeweled reflector on rear fender. Original Delta torpedo in working condition. All chrome is good. This bike is ready to enjoy this riding season. Shipping available or I can deliver to The Hurricane Coaster show in Charlotte. You can reach me @ (678) 414-9011 with any additional questions. Bike is located in metro Atlanta area. Asking $600 OBO.
Last edited: