Jun 26, 2014
1,645
3,138
church point, la.
Got another Schwinn project in the works. No, I'm not going exclusively Schwinn, but this bike from
@oldfart36
was calling my name. Also got my first 2 speed recently that I might hook up. Thought it'd be a great O.A. bath candidate, so I gave it a soak. Kinda messed up though because I woke up fairly early on my day off to get it soaking, had trouble getting the stem out and broke the stem bolt. Ended up having to drill out the threaded hold at the bottom of the forks to beat out the stuck wedge. I should have WD40'd the struck wedge for a while, but didn't have the patience. Wasn't exactly sure how much wood bleach to use, so I dumped what I had left in the can, which was almost half. Anyway, by the time it got soaking was around lunch time and had to work today and was afraid to let it soak too long. Ended up taking it out right before dark. Came out O.K., but I'll go over everything with fine steel and WD40. Was too dark for pics when I was done. One question, if I change the Bendix hub to my ND 2 speed, can I use the same spokes?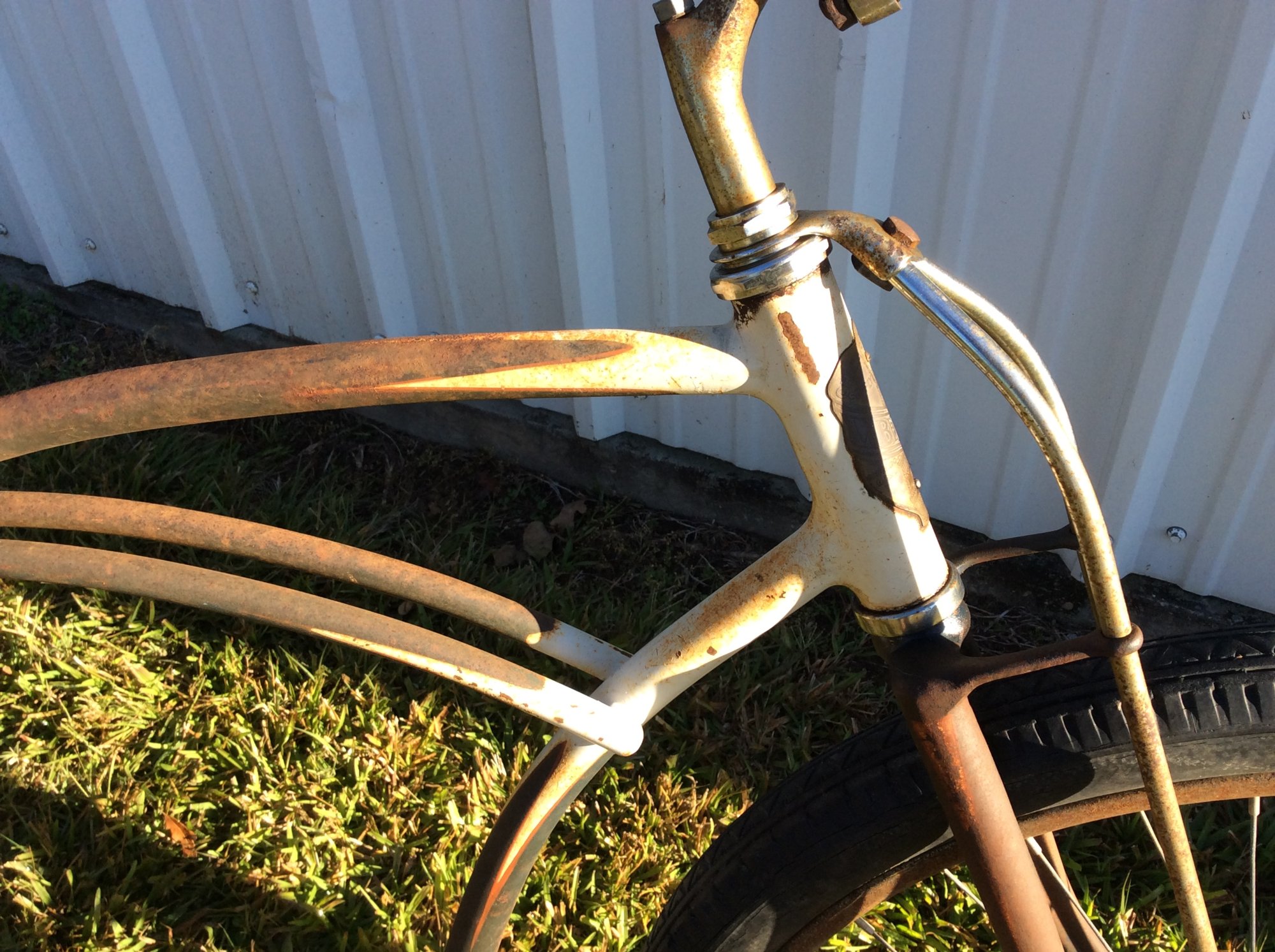 Before: I wiped the old grease and crud off.