Finally riding a big boys bike
So I just picked up this frameset(and fenders) from a fellow CABEr and it is cleaning up quite nicely. I am not going to try and build it as an original, but I still have some questions as to what would have been right/wrong. your help is appreciated.
#1 would this '46 have had truss rods? when searching '46, I see a lot of pictures of this type of bike without them. If it would have had them, would they have been painted?
#2 Tank: I have a 46 CWC as well and, for cwc, tanks and racks were not offered in 46(metal sill being used for more important things?).
Would a '46 Columbia have a tank?
#3 Westfield/Columbia tanks: I don't really know my Westfield tanks, but I've noticed two that seem like they might go on this bike. One has no flange and one type has a flange that, I guess, more completely fills the space between bars--I have included a pic, of the flanged type.
Even if a '46 had no tank, would one of these types be a more appropriate fit? (I'm fond of the flanged one but would like to know if it came later, or earlier or just won't fit). Thanks in advance for any education you provide.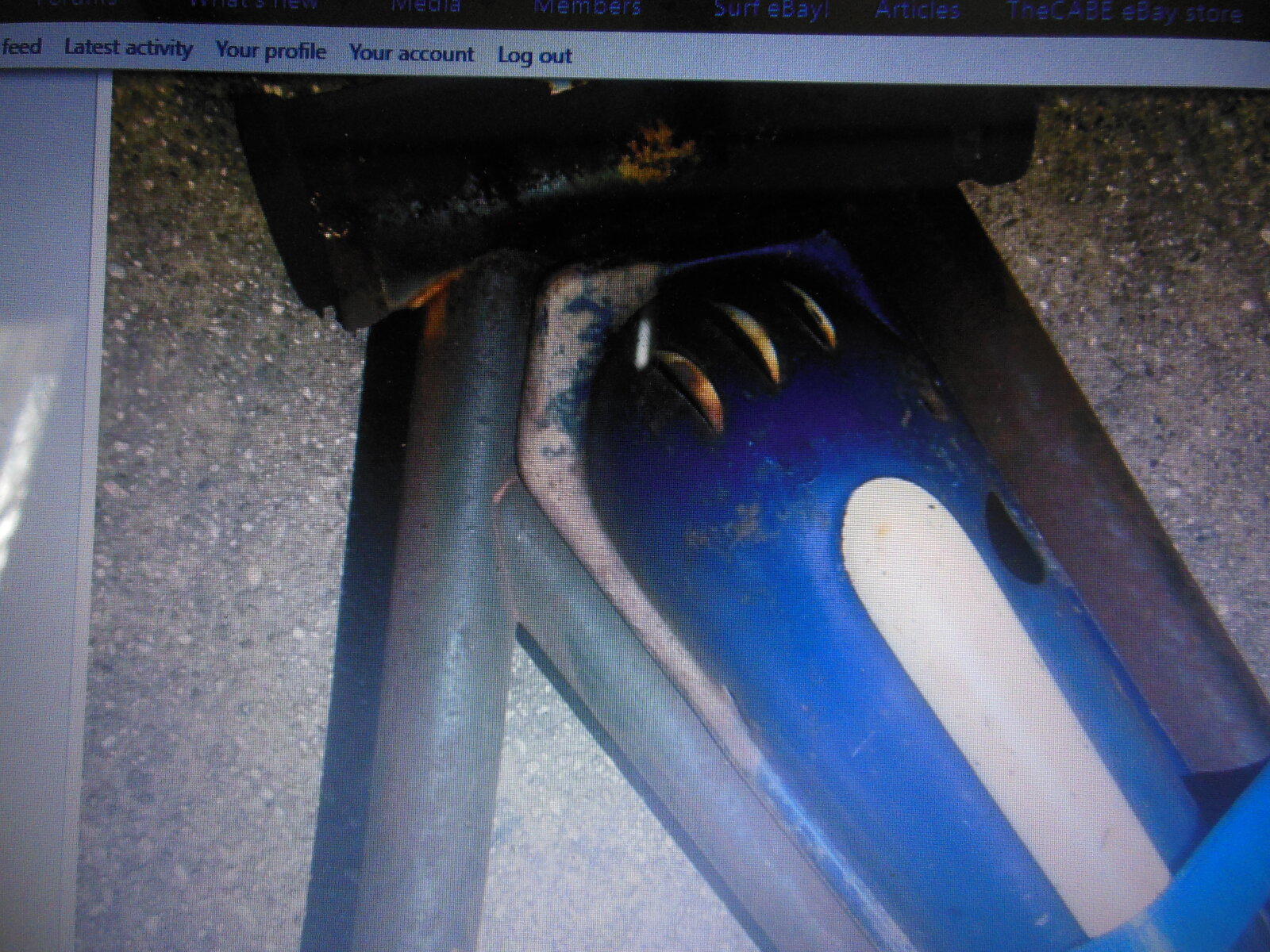 Image of was tank stolen by me from CABE member mrg