I posted this add a while back for the bike my girlfriend didn't want. Anyways, I had some interest on a couple items, but I was hoping to have at least 3 items sold before I split it up. So, I'm trying to top post the add again, to see where thing might stand. Oh, and $225 takes the whole bike with the light! Feel free to call at the number below as it may be the best way to reach me:
I'm offering to part a bike that I have listed for sale, but I hoped to have at least half of the parts spoken for before I fully commit to parting it out. Here's a listing. Accepting offers.
* Torrington Stem $37.50​
​
* Chrome New Departure hubs laces in painted drop center rims with U.S. Rubber Co. Uniroyal Chain tread wheels $100​
​
* Both Fenders and Chain guard $65​
​
* D. P. Harris Skip tooth crank, bearings and what I believe is a Diamond chain $65​
​
* Frame, fork & headbadge $40​
​
* Troxel saddle & seat tube $25​
​
* Coke bottle rubber grips(1 good, 1 broken), scout handlebars & kickstand $25​
​
* Delta Torpedo electric lamp - I plan on holding on to this for now to put on a bike, but I'd be open to offers​
​
Here is the add to the complete bike sale:
Here's another add that I'll combine shipping with:
​
You can pick up in Omaha or I'll ship for whatever we estimate shipping to be and then pay through PayPal, cash or cleared check. Feel free to reply, PM or call me at 402-980-2327.
Thanks for looking!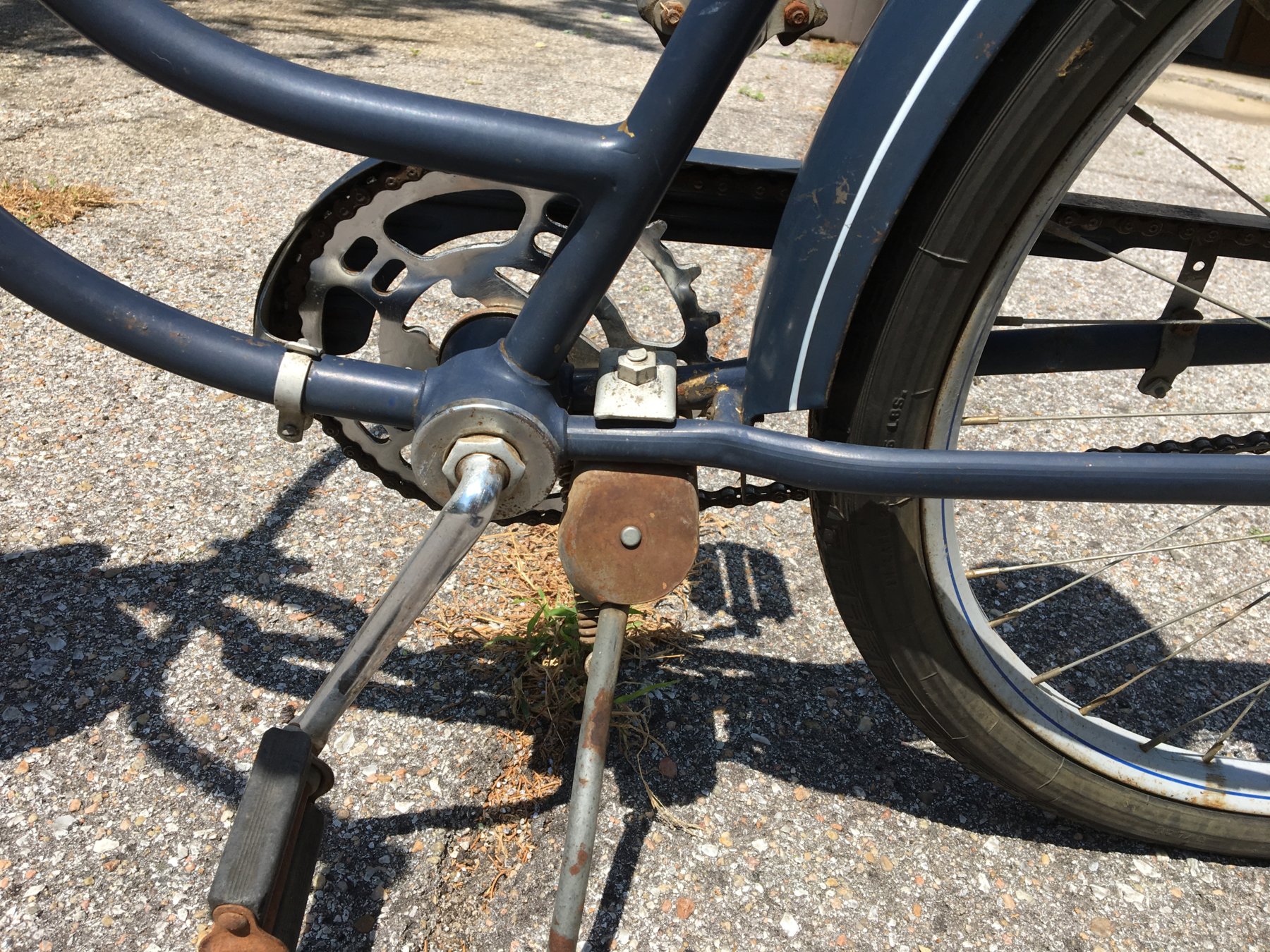 Last edited: