BEAUTIFUL 1948-1950 20 INCH BOYS GENE AUTRY MONARK BICYCLE. IT IS ONE OF, IF NOT THE FINEST EXAMPLE IN THE COUNTRY.

THE BICYCLE IS IN AMAZING SHOW QUALITY CONDITION. IT IS COMPLETE AND CORRECT. THE TIRES ARE NOS GOODYEAR ALL WEATHER.

HORSE HEAD IS ORIGINAL METAL. REFLECTOR IS ORIGINAL. BLANKET AND HOLSTER ARE ATTACHED TO THE CROSS BARS WITH LEATHER STRAPS AND SNAPS.

ALL PAINT AND BRIGHT WORK ARE EXCELLENT. ALL PINSTRIPPING IS VERY NICE. PLASTIC JEWELS ARE CORRECT AND IN PERFECT CONDITION.

PICK-UP ONLY. THE BIKE IS LOCATED IN REDLANDS, CALIF., OFF THE 10 FWY. BETWEEN LOS ANGELES AND PALM SPRINGS. CONTACT ME, ED MANES, AND COME TO SEE IT WITH CASH. IT IS ALSO LISTED ON EBAY AT A HIGHER PRICE. OF COURSE, PREFER TO SELL DIRECT.

PM ME OR EMAIL emanes1@verizon.net OR CALL HOME (909) 792-6894 OR CELL (909) 435-6963 10AM-10PM WEST COAST TIME.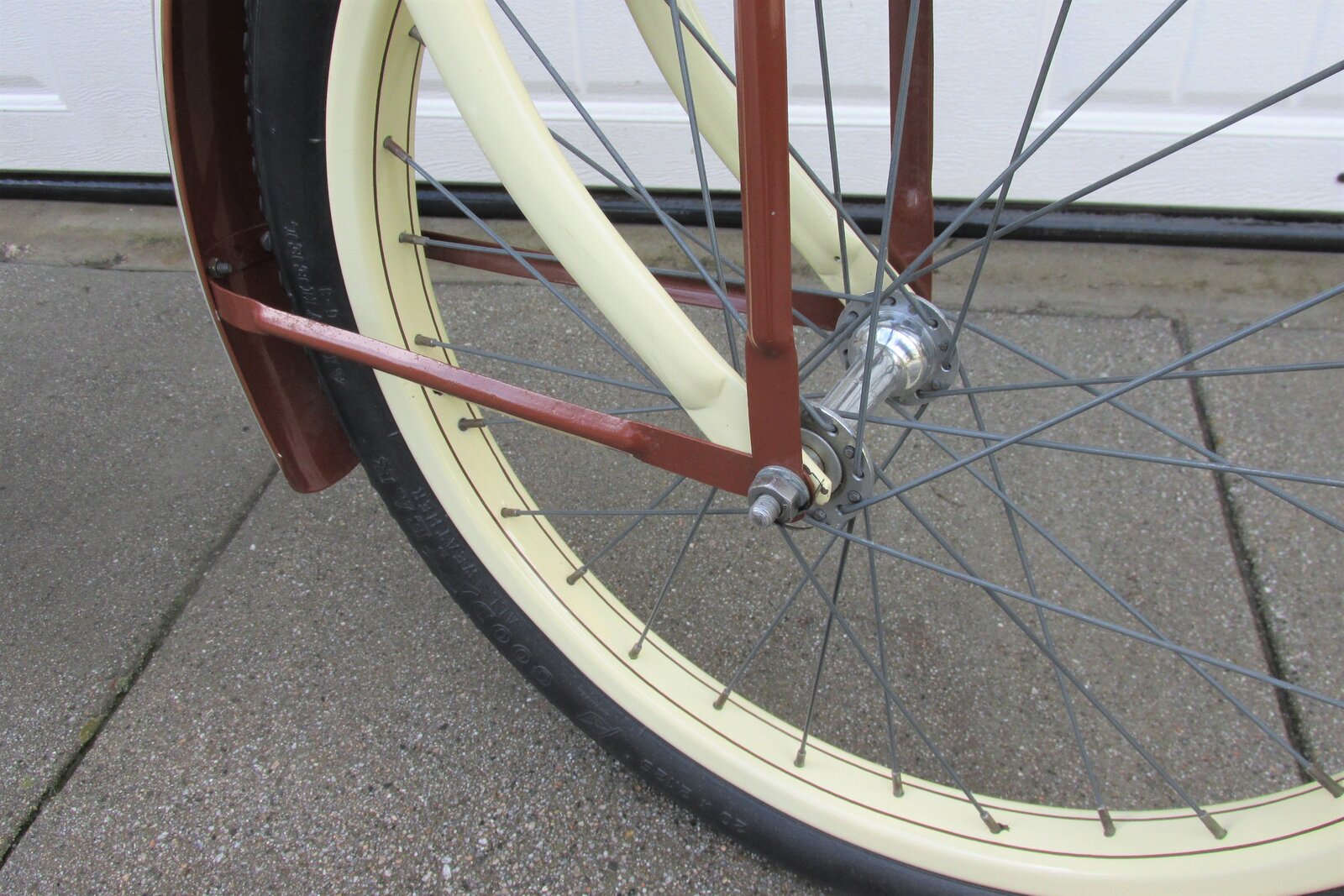 Last edited: