Riding a '38 Autocycle Deluxe
this poster would have hung in the Chevrolet dealer showroom or in the window in 1948.
measures 53 X 38". made of paper, these were originally folded for shipping and there is wear/splits in the folds and some tape on the back.
these posters were tossed out at the end of the year when they got the new ones, so few survive.
I have been collecting Chevrolet Dealer items for 25 years and have never seen another.
asking
$175.00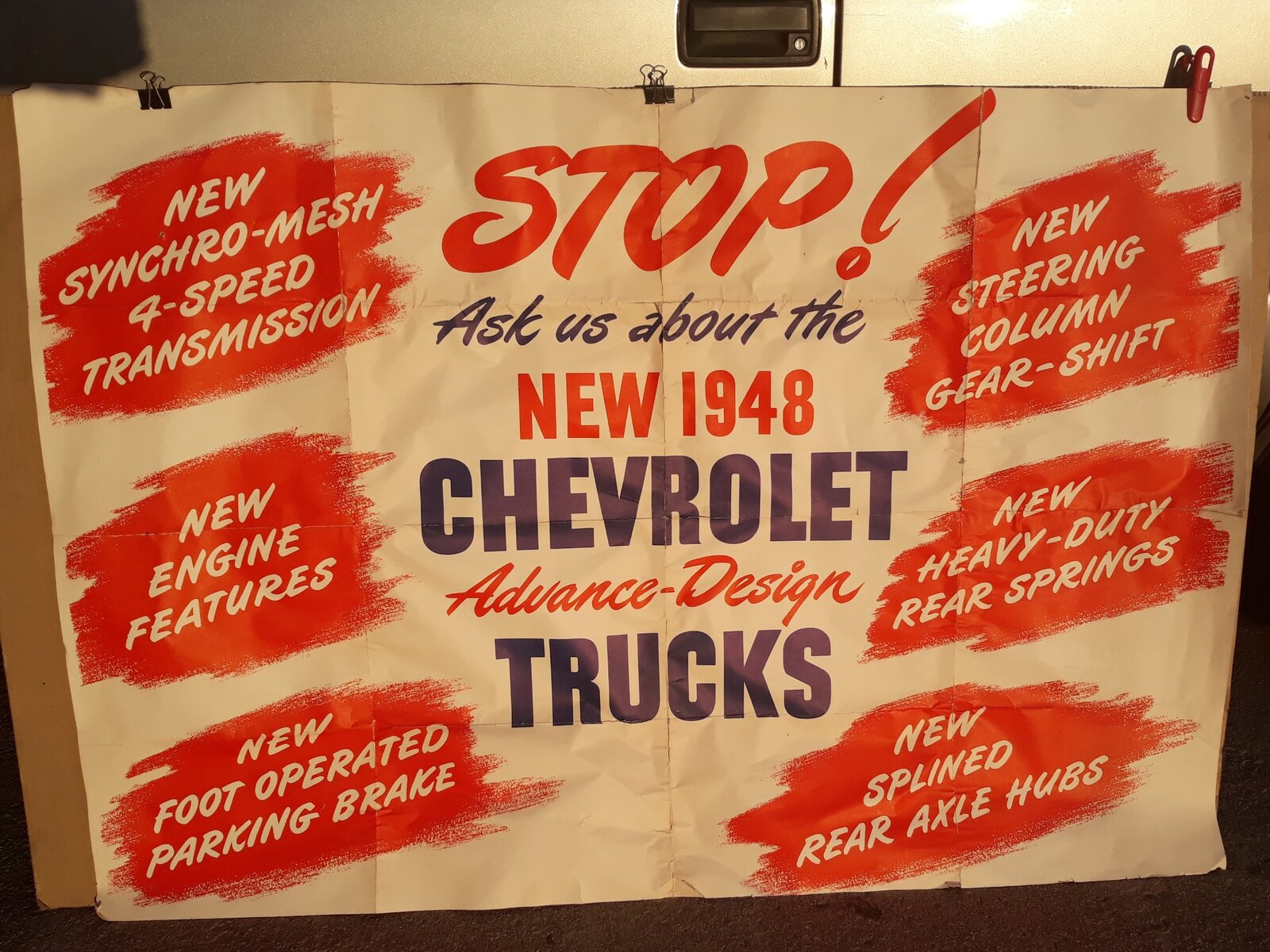 Last edited: