1948 JC Higgins.
This bike is complete (only missing lenses and brake actuator ring for rear hub) and original except for the tires and the seat was recovered. Has a working Batwing headlight (needs new lenses). Rear rack has brake light, switch is stuck with rust. Switch may free up if soaked in Evaporust. Rack has broken tab at seat and is missing lenses. The horn works. The bike came with the original paperwork that shows it was purchased in March 1948. Paperwork will be included with the bike.
I added a correct Higgins speedometer that needs a cable.
These pictures are from a few months ago. I'll add some current ones tomorrow in the snow. The bike has been parked since the pictures were taken.
There is a thread on this bike showing what it looked like when found and how it was refurbished.
https://thecabe.com/forum/threads/1948-jc-higgins.115108/
PAYMENT BY U.S. POSTAL MONEY ORDER
$ plus actual shipping.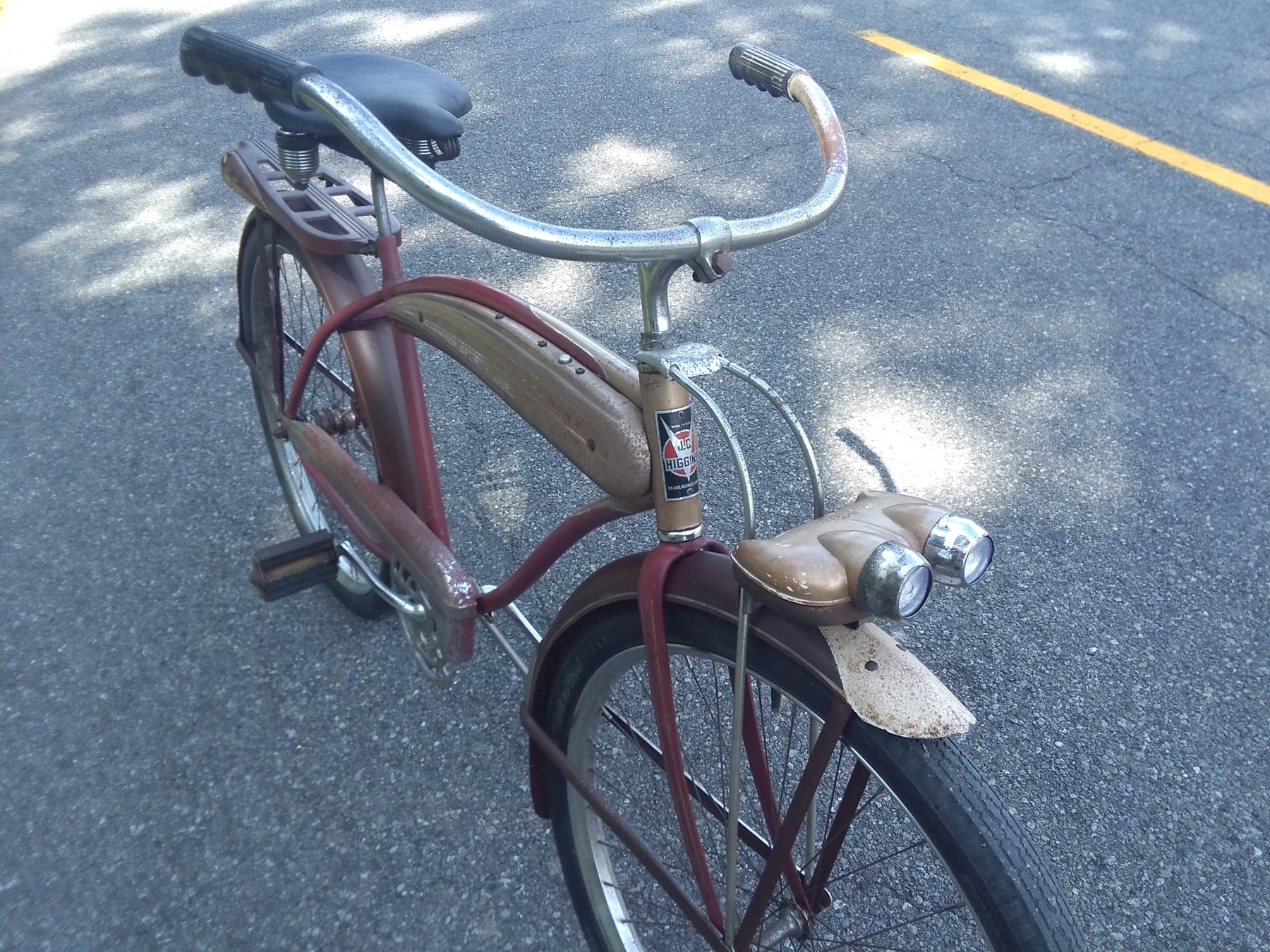 Last edited: