Finally riding a big boys bike
Dec 22, 2009
496
Sacramento, California
My buddy Curtis and I enter the bicycle portion of the Sacramento Autorama almost every year since 2010. This year we decided to do a TRM convertible tank on a 48 Monark Deluxe. I figured I wouldn't ruffle to many feathers because it was a girlie.
I went through the standard amount of parts switch/mock ups,...lots.
We ended up dropping the skirts. We thought they interrupted the lines.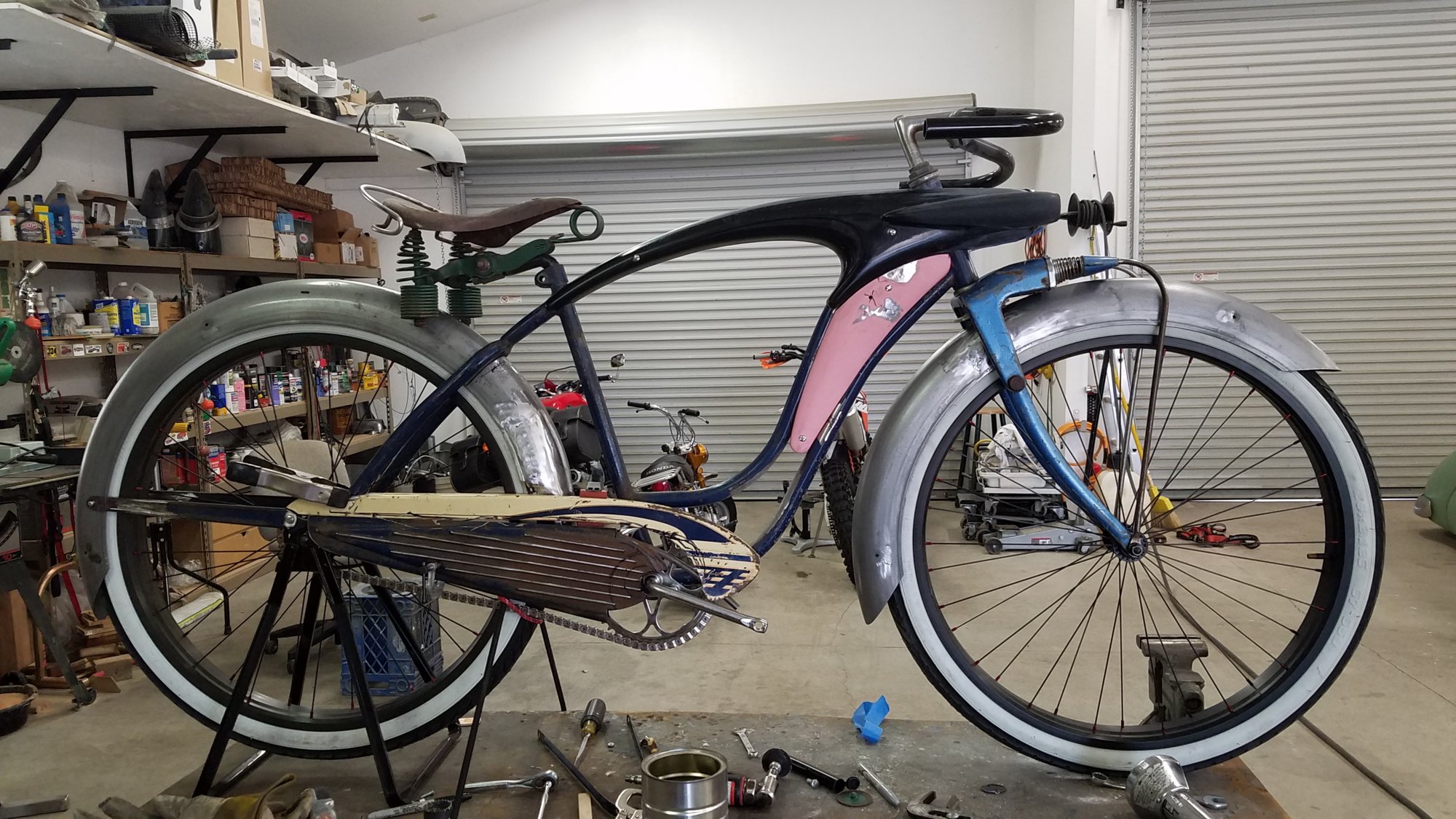 Now the fun stuff. Curtis is a very talented fabricator, he did all the fab work. He's great to work with. "Hey Curtis lets put a bracket on the chainstay so we don't have to use a strap", "okay".
We cut up a repo horn tank to place under the TRM tank
Removed the bottom support bar for a cleaner look.