I just picked this one up today, after initially turning it down when I first saw it (
what a dummy!
). Light bulb in my head went on after I got home and called the person back. Whew!
From all the info I can gather, spending a lot of time looking at Catalogs and photos, I believe it's a '48 or '50. Though it's obviously been repainted way back, it's the parts that made me buy it. The bike says '48, but the fenders say '50.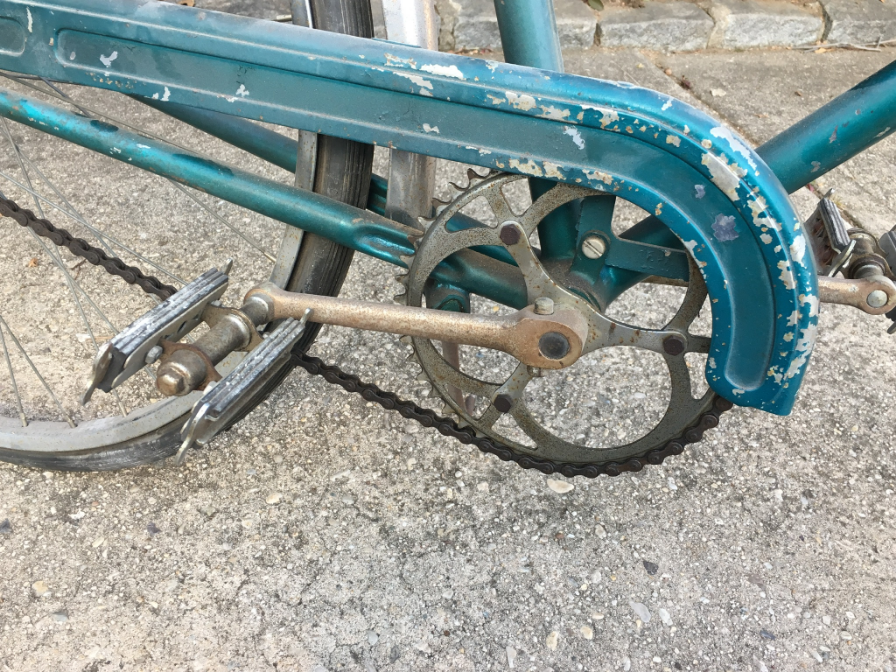 A few of the individual original pieces are just amazing on this: a locking fork with the key...double adjustable alloy stem...Torrington No. 7 pedals...and a Brooks non-original saddle which will wind up on a Raleigh. Nice chunky grips and the all chrome chain guard beneath all that paint (they even painted over the oil filler cap).
The hubs are the oiler type and are alloy, and I'm not sure if the rims are stainless steel (
like my'46
) or just chrome. Pretty sure the fenders are chrome.
LOTS of work to do on this...along with a 1958 Schwinn Hornet I bought along with this bike. I'll show that in the general Schwinn section tomorrow.
I'm going to be a busy boy!!!