Wore out three sets of tires already!
Up for consideration is a nice old Snap On tool chest/top box from 1948, catalog page courtesy of
https://www.collectingsnapon.com/
Has 6 drawers as shown plus top compartment. This tool box has not been abused, drawers open and close with no binding, and you can tell this box was definitely used but cared for over the last 70+ years. There is no key for the lock but a new tumbler with arm can easily be swapped out, and the piano hinge was replaced many years ago. When I first bought it over 25 years ago I went to pick it up and was surprised how heavy it is, I thought it had tools in it but it was empty. Very well made. All the handles on the side and the original Snap On logo are still in place. A nice tool box worthy of a proper restoration for sure. I won't be able to ship this one but am willing to deliver it between South Orange County and LAX airport at no charge... or you can come to me. Local pickup only!
The pictures tell the rest of the story.
NOW $175.00...
There is no shipping on this item - LOCAL PICKUP ONLY! Thanks.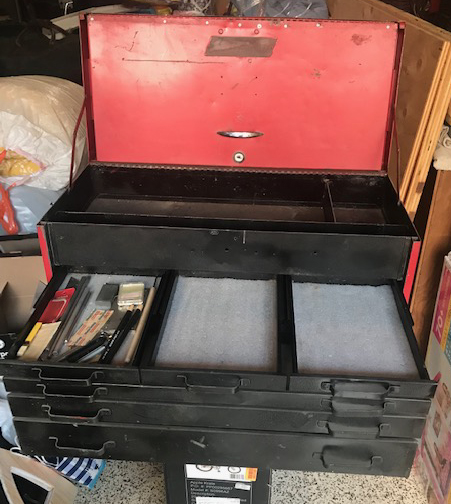 Last edited: