Oct 26, 2018
7
50
Columbus, Ohio
Ladies 1949 Schwinn & Company | Packard
It came on fast and after parting with my 1977 Schwinn Stingray I have been suffering withdrawal. I quickly started replacing Miss Redhead with other bikes that remind me of how cool old bike are. Hence why I choose OldsCool as my username.
I've accumulated a few that I was able to just slide into position in the garage under the radar of peering eyes. They're cool but then i saw The Packard. Oh I had to have her...
So after all the petty details I now own a Packard but I really shouldn't right now. They'll hopefully be other Packard's in my future and a men's bike version even. Meanwhile I have decided after reading 40 or so posts from here. I have schooled myself enough to guess that I have a:
Ladies 1949 Schwinn & Company | Packard with a Bronze Head Badge, Skip Tooth Sprocket, 26" Ballon Tires, New Departure Model D Break, Mesinger Seat, everything appears to be completely origina
l.....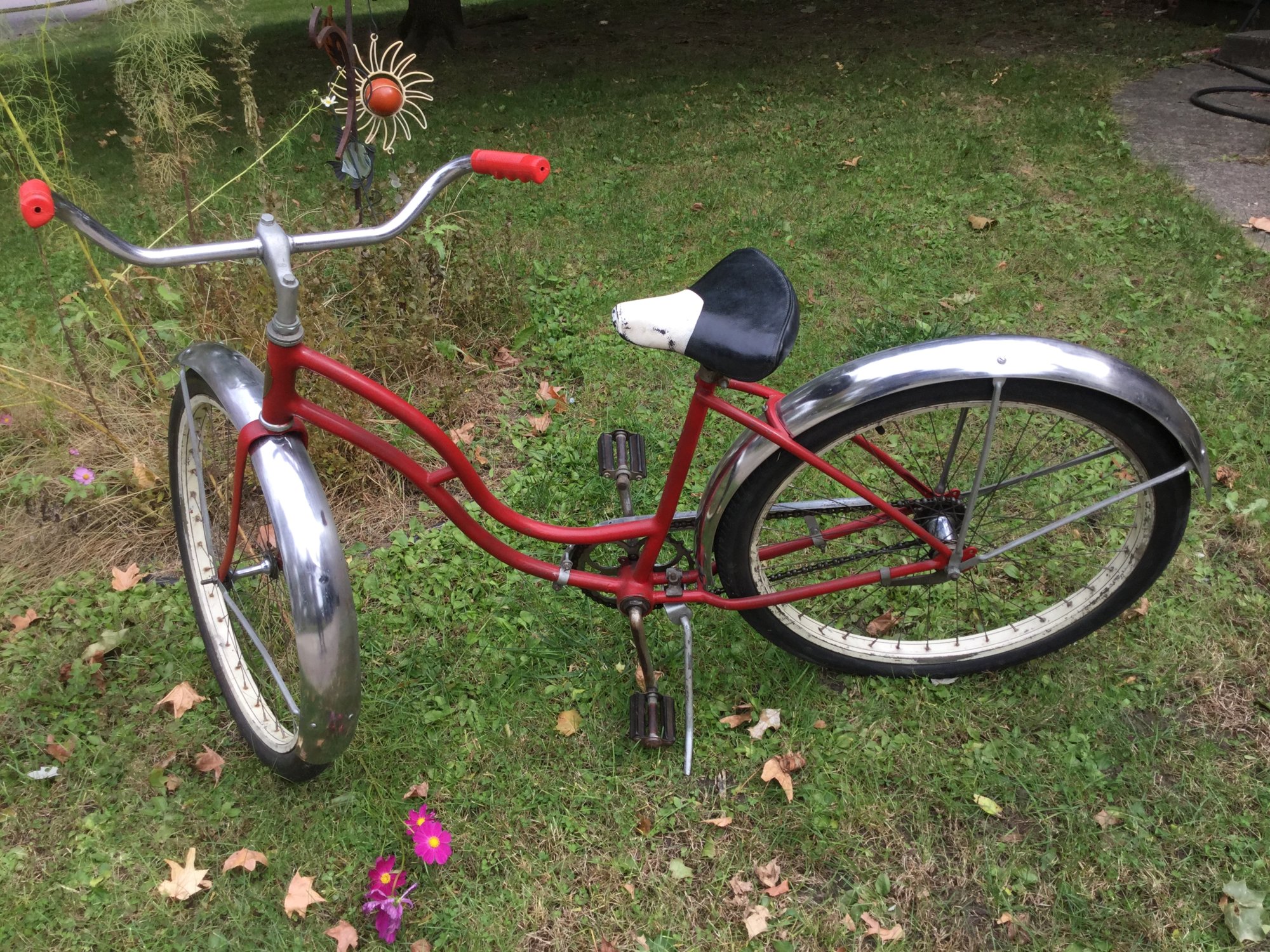 to a guy who has a really short stretch of Google found education and the fortune of finding thecabe exports
Would anyone be willing to tell me something I really need to know or correct what I think I already know? Complete honesty (I searched for forums rules to see if was permitted to ask) would someone tell me what I should try to sell this first Packard of mine for? (i plan to own one for me to ride later) I pulled the trigger fast and now I'm thinking i need to do the responsible thing and after learning more pass it on. I realize I'm asking for your help and it would take time to reply with anything & I'm hoping a few cabe'rs will sheppard me through this phase.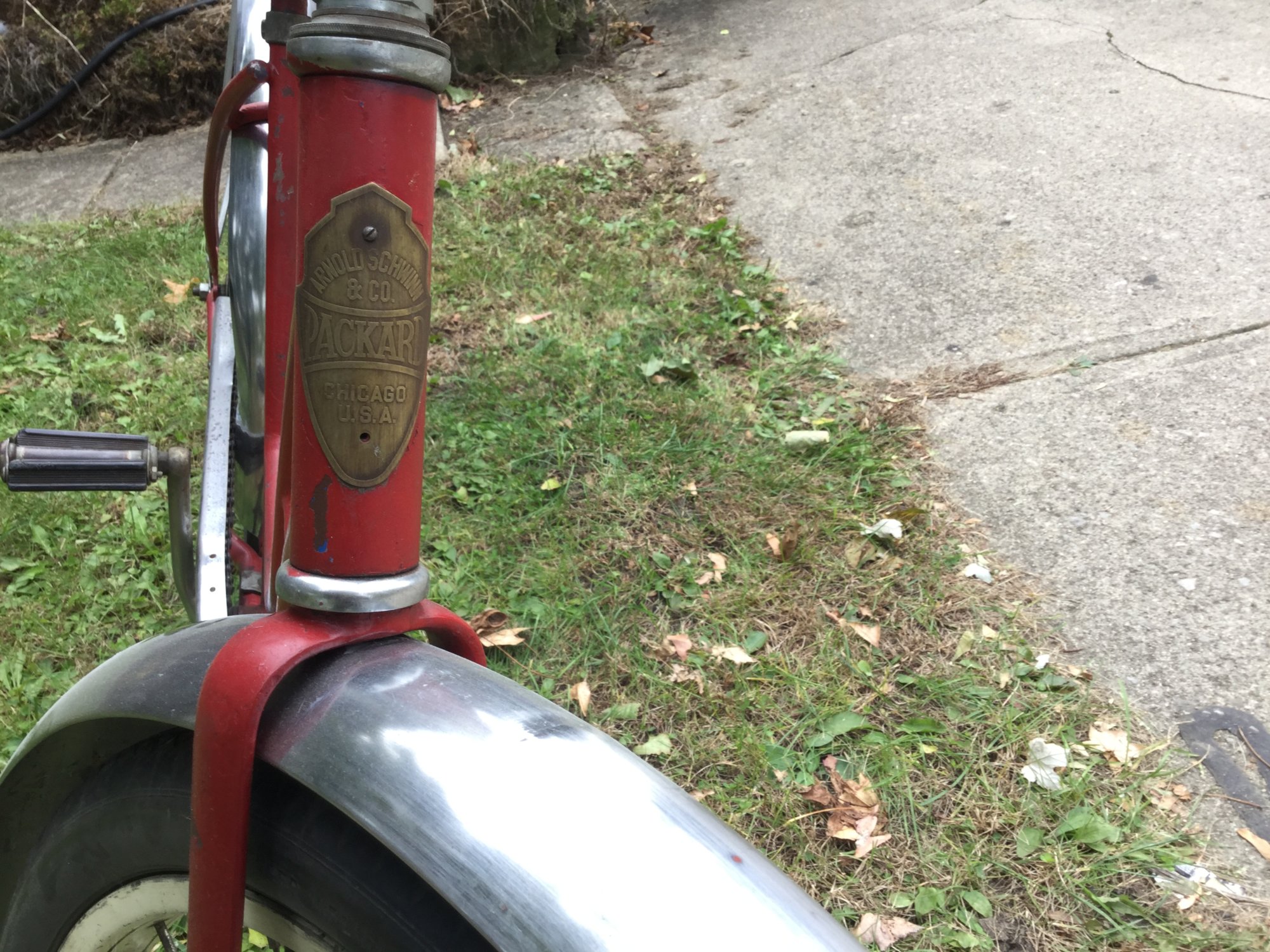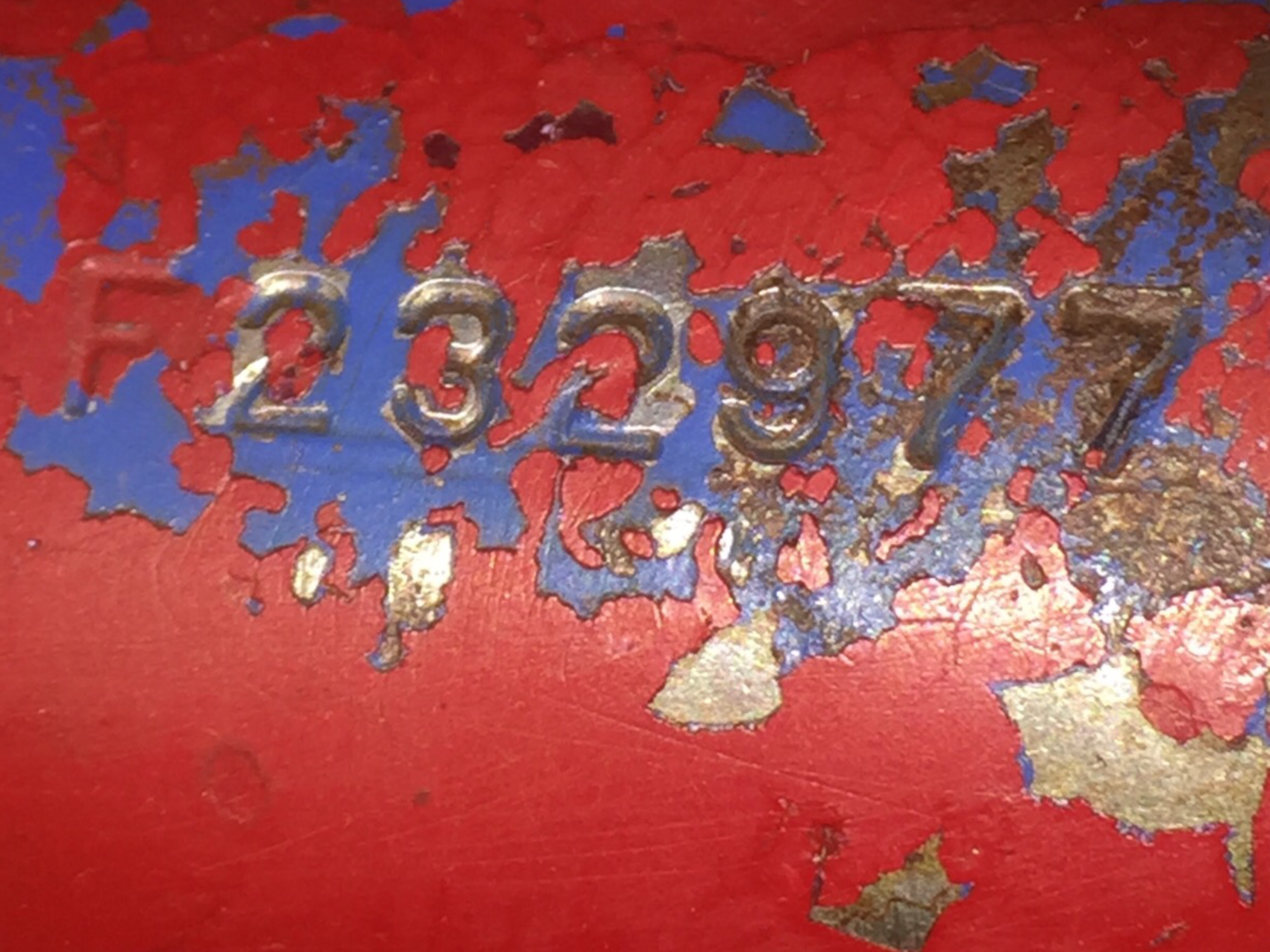 Last edited: