Wore out three sets of tires already!
I'm selling my 20" girls '49 Shelby Donald Duck bike. I'm a Stingray guy and just bought a few more, so Donald needs a new home as I need the room.
This bike has had 2 owners prior to me, the last for over 30 years, he was a Donald Duck collector and this bike sat in heated storage all those years and was in amazing shape when I received it, just needed detailing. I tore it down to bare frame, polished paint and and all chrome parts, greased bearings, and reassembled. The paint is all original with great patina, presents amazingly well. The bike is 100% original except whitewall tires replaced decades ago and not ridden. CABE member beautifully restored the Troxel seat.
I bought this bike because it's a 20" and fit in nicely with my Stingrays. And because it's very rare - made in '49 only (this has '49 bottom bracket serial number tag), some say '50 also, but I'm not confirmed on that - rare regardless if 2 years. They made 3 sizes - 20", 24" and 26", the later being a different style front fender and Donald's head mounted on the fender, not head tube. The 26" did come out later and carried into a couple more production years, not just '49 - we agree on that!
These don't come up for sale often, especially original, unmolested, and complete. The parts like the unique tank or head go for big money alone. This is an original "G" stamped head, not a repro, and original tank sides. The range on actual completed sales for these bikes has been from $1K - $6K and this spans many years because they just don't come up for sale very often. And this range is not pie in the sky asking prices on no sale listings, rather these did sell. How rare is this one all original including the paint?
I'm asking $2.5K and believe this is very reasonable for what it is.
8/22 - reduced price to $2,250
Private message me with any questions or to arrange pick up, payment, or shipping. I would love to do a local cash sale. If not, Zelle or PayPal Friends preferred, if Goods you pay the fees. I will offer you packing and shipping, both at your extra cost. I have a large Stingray collection and know how to properly pack these for safe arrival. I spend at least 2 hours and use pipe insulation foam for a bullet proof job. Or I can have my favorite bike shop pack, they've done several for me recently.
PS - I've just posted a couple pics - I have many more from the time I received it, torn down, polished ready to assemble, and final assembly, let me know if you need more.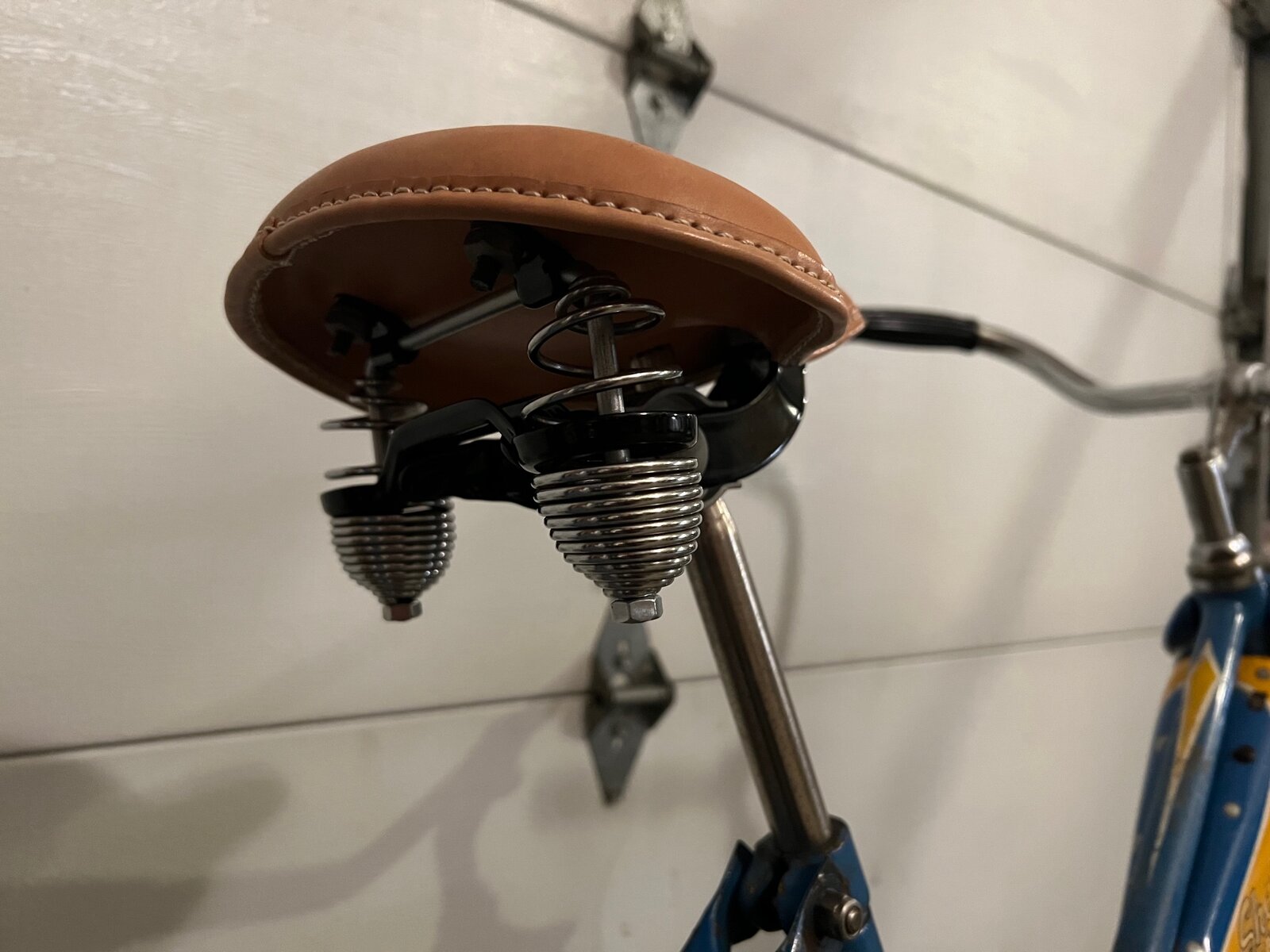 Last edited: