I'm selling my 1950's Western Flyer X53 that I've owned for 25 years. Amateur restoration completed on this bike over 30 years ago.
The bike has a replica front fender light (Delta Ray base) and rear reflector.
NOS fenders and pedals (look at photo).
I also have a decal set that comes with this bike.
I am asking $1,675 plus shipping for this bike.
I live in NorCal / Chico.
Happy New Year and pedal on!! 😎🚲👍🏾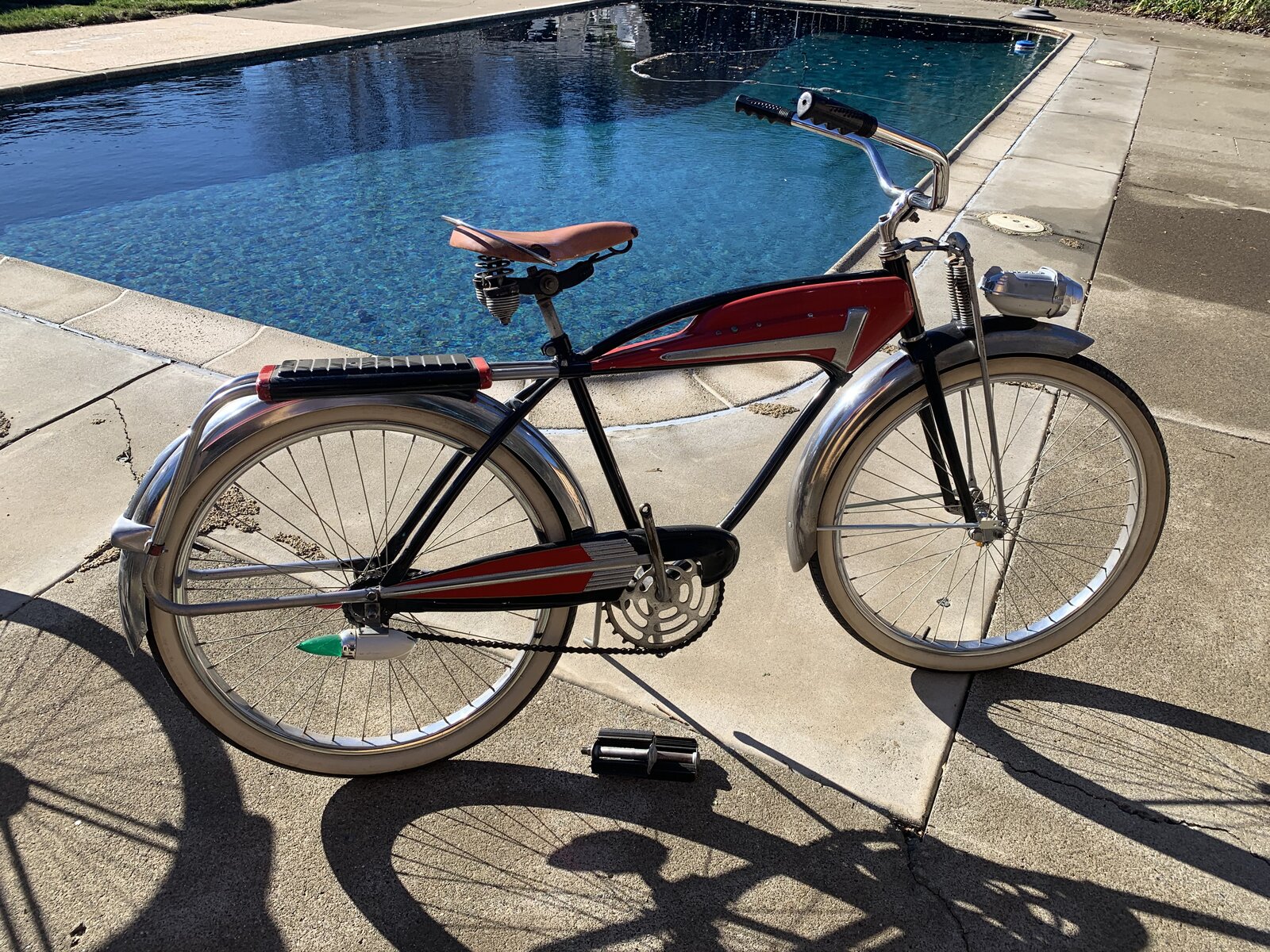 Last edited: