I bought this bike as a parts donor for my 52 J.C Higgins colorflow project. When I first got it had a whole bunch of color flow Parts on it, it went through quite a few changes since I first got it.
The guy I bought it from I thought it was a 1949 J.C Higgins colorflow, ended up being a 1950 J.C Higgins Special Line. With extra parts added on.
Here's a Special Line ad
This is what it looked like minus the blade fork and truss rods when I first got it.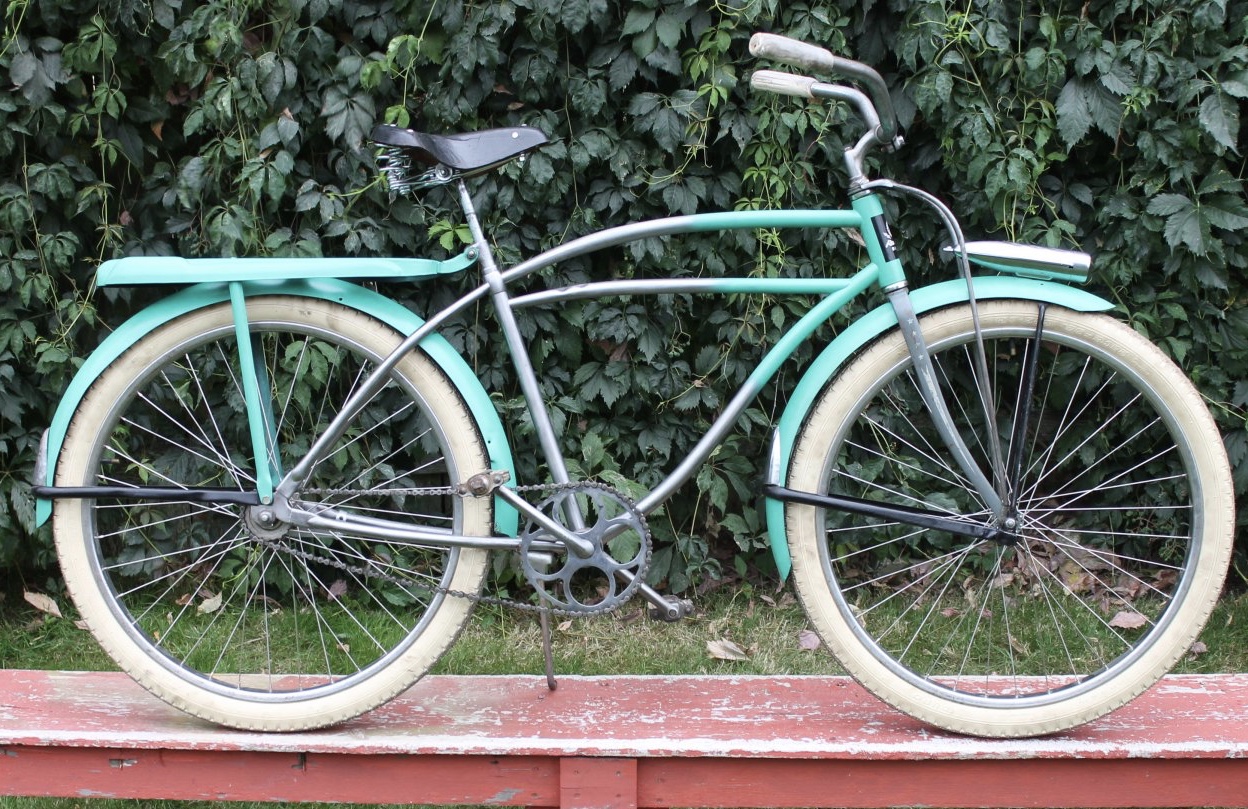 Then I redid it to be able to flip it on Craigslist. Ended up not getting any attention, and I got tired of looking at it like this. And decided I would build it the way I originally envisioned the build before deciding I need to sell it.
So now it's back in pieces and bare metal. Stay tuned for more.
I started reassembling the bike, already coated the bare steel in Lin seed oil.
I reattach a Higgins badge, not original for the model of this bike but still super cool.
I used E6000 which is an industrial grade adhesive the tape is just holding it on till it dries.
Rear fender has the reflector, but the front Tombstone reflector didn't have the actual reflector. so I crammed in a vintage japanese-made spark plug box. Which turned out way cooler than I thought it would.