RoadMaster Luxury Liner:
The Springer Fork on this bike has a crack on the underside of the crown assembly .
Discovered this when taking the front wheel and fender off to box up .
Appears that the fender retention screw was at some point replaced with a larger machine screw and over tightened ?
So the fork needs replace or repair of the subpart.
Apart from that it's mostly as found: haven't done anything with it, alot of dust / dirt on it. Hasnt been degreased to see whats rust and what is not.
After the pics were taken I did a small amount of cleaning and penetrating oil to key areas .
Great saddle with crash rail , chrome peaking out from inboard side of chainring bodes well !
D 457xx ACw Serial Number indicates jun / jul 1950
Please see pics ... Zoom in if you can ....
(As side note , I have seen several forks offerred in cabe classifieds that were reasonably priced , and or have the sub part needed but don't include the chrome springs etc , so you could keep the sound parts of the orig fork . )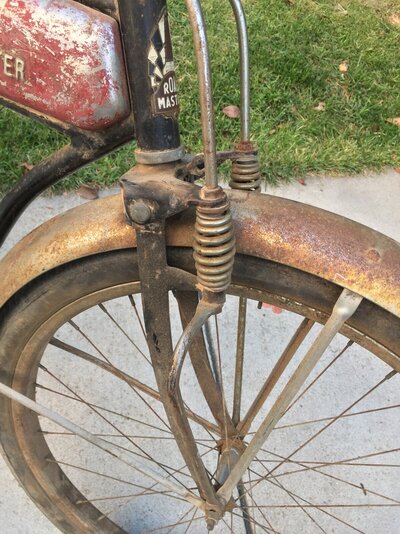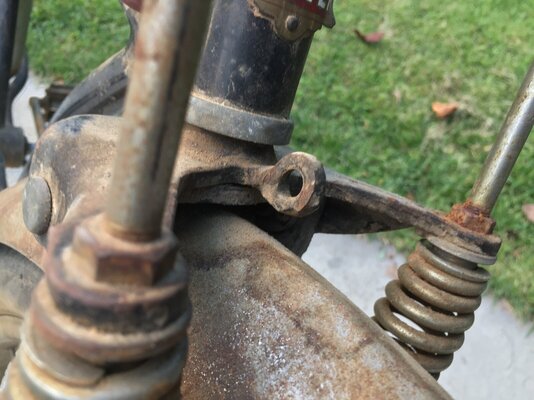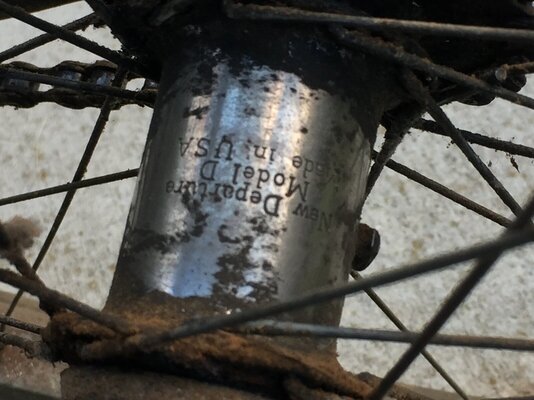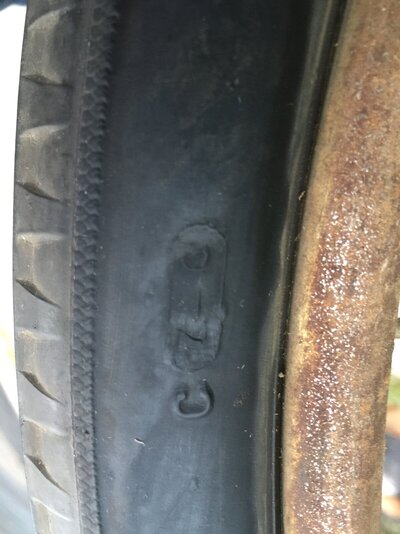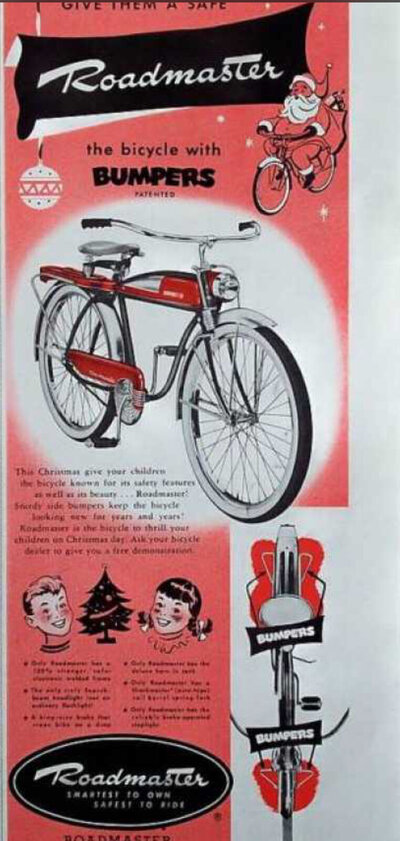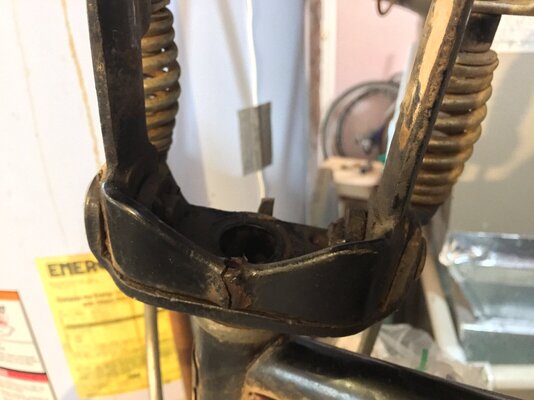 Price is $500 plus shipping
buyer is responsible for sending a shipping label
I will carefully pack in two boxes and provide the weight /dimensions , buyer can shop / select carrier and send shipping labels from ups , bike flights , whatever you find best for you. I will deliver/drop off to nearest UPS or FedEx store if needed