Wore out three sets of tires already!
Finally able to ride it and get to the park to take a couple pics.
As bought, it wasn't ridable. many of the parts hung on it were for show, and didn't play well. I also got rid of several of the Italian parts and replaced them with proper English or French pieces. Still have a few of those to go. But that's what makes it fun to me. Getting it back to where it should be.
According to the MacLean registry, thus frame number KB31 was made in Jan/Feb of 1950.
Somewhere along the line it was given to Bob Jackson's shop for a rebuild.
It gives me great satisfaction to be the first to ride this bike in 40+ years. The previous owner built it up from a scantily built frame directly from Europe and had it on display for several years. He says that he never rode it. Really, he couldn't have.
MacLean was a handbuilt shop in England that built bikes primarily to owner/buyer specifics.They made standards for sale on their own sales floor but you could walk in and get the geometries and fittings you wanted. Their Touring and Club models were the same frames with the only differences being their parts. The racing and track frames were scant, light, and desired. They were fairly expensive for their day. Holdsworth bought them in 1962.
I am still on the hunt for proper rims, Crank arms/Ring, Hubs and other small parts but it really rides well as it is.
If anyone knows, I'd like to know the maker of the ring and arms. The only stamping is "Italy" on each of the arms. They will eventually be replaced but its good to know.
Notice the chain stays. No crimps at the BB on either side, on either stay. Im told this is an identifying feature of a MacLean frame.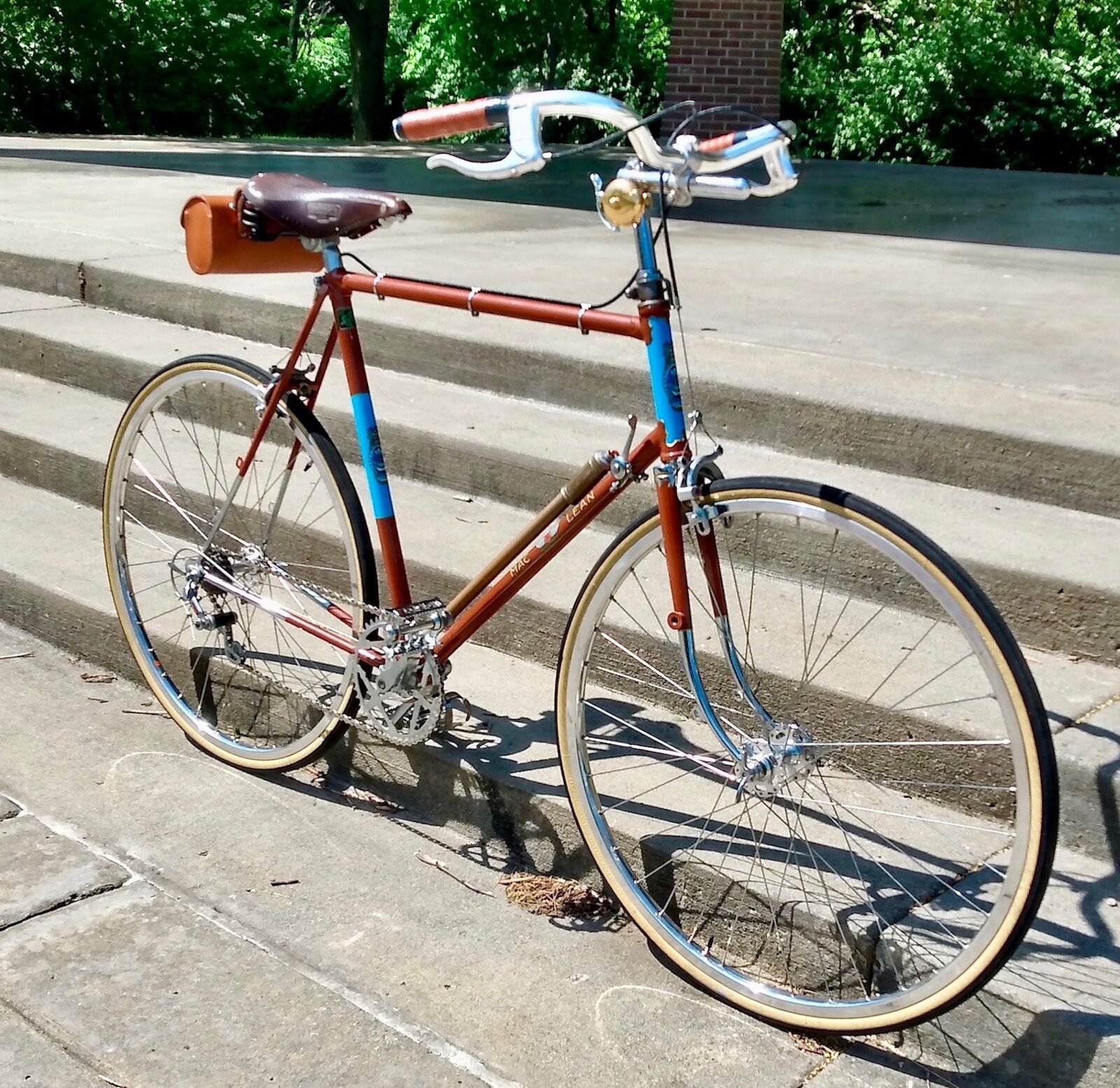 Last edited: