Nov 9, 2007
1,638
York, United States
Some call this a motor cycle type light. Below is a link showing application;
http://www.nostalgic.net/bicycle71
Insides look excellent (see pic) but I did not get it to light. I did not change bulb so maybe that's it. I suspect any "normal"
person cold get it to work, but my luck with Delta products is terrible.
Overall not perfect but pretty darn good.
PM if interested.
$150 shipped conus. Sorry, no pay pal, US Post Office money order only. Thanks.
JUST NOTICED THAT THE FRONT VIEW PHOTO LOOKS LIKE THE LENS IS GREEN TOP AND BOTTOM...THAT'S JUST A REFLECTION AS GREEN IS ONLY ON THE UPPER PORTION OF THE LENS, REST IS CLEAR..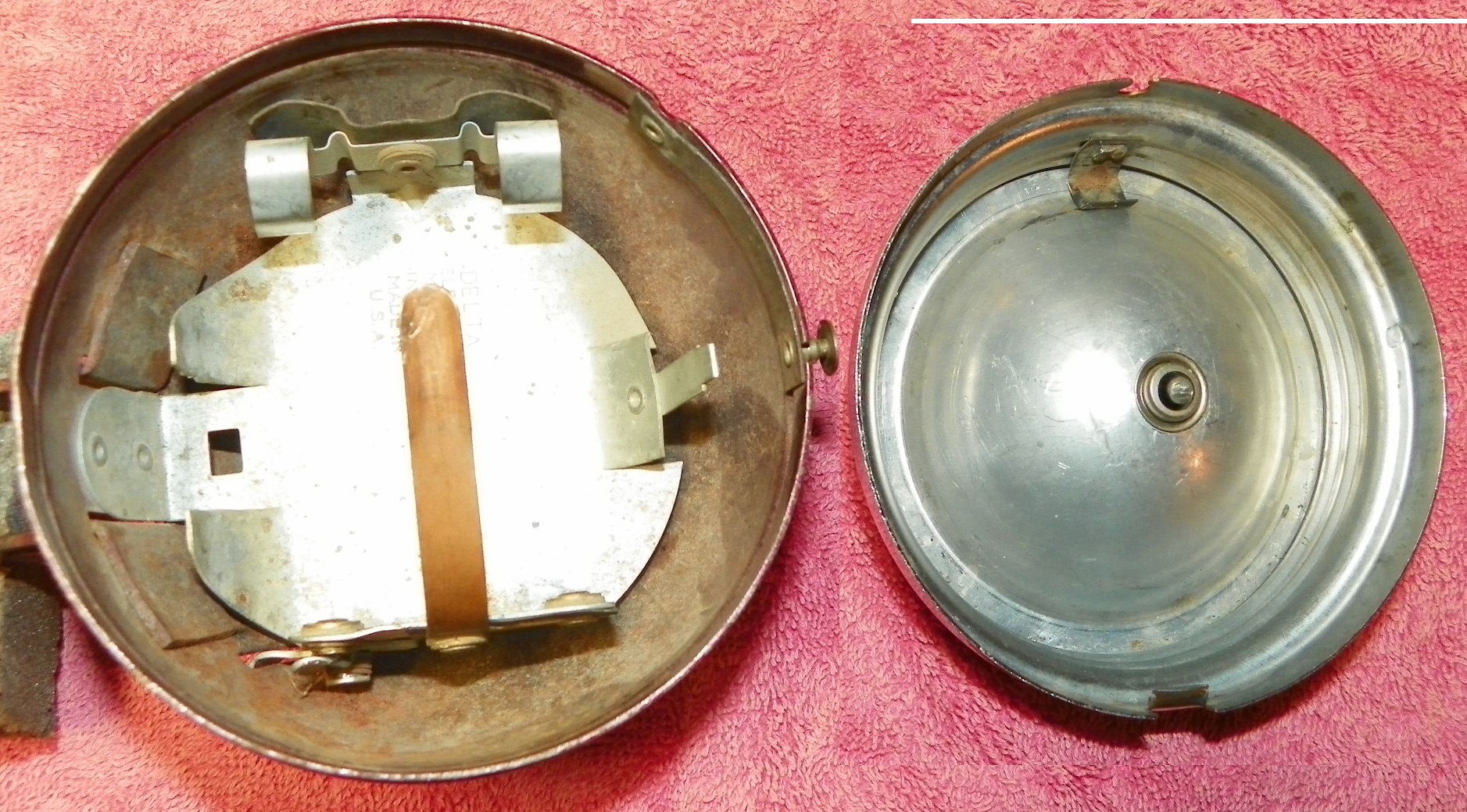 Last edited: