Sep 12, 2017
20
66
Evanston, IL, United States
I was here last fall
asking about this Hawthorne
a friend gave me. I gave the suspension parts an Evapo-Rust bath, but other than that, it's just been sitting in the garage. I decided that this bike is just too far from my wheelhouse and it deserves a better home than I'm giving it, so it's time to move it along to someone who can appreciate it. I have some more pictures (mostly from last fall) in
this Flickr album
. I'm happy to take more pictures of any details you think would be interesting.
I'm looking for $300. If you think I'm way off-base, feel free to make an offer. I would prefer not to ship it. I'm in the Chicago area and can travel a reasonable distance (200 miles?) to avoid the hassle of shipping. If shipping is unavoidable, we can work something out.
Here's what it looked like last fall:
Here it is with its sorta derusted suspension:
It comes with some parts: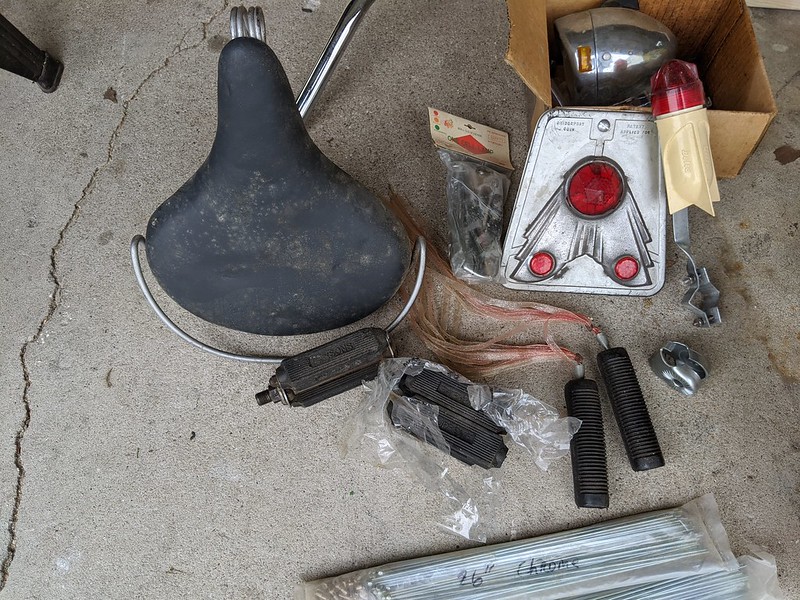 It also comes with a pair of new rims (not pictured).