Wore out three sets of tires already!
No longer for sale found a bike in need
Really sharp looking original 50's tank. This is not a reproduction tank. It's been redone back to its original colors. Coach/Lime green. Has Schwinn script in gold w/coach green outline. No horn shown with a horn blank to show how it looks with "your" horn installed. Blank not included. Great color combo, not 100% perfect, some minor flaws but looks & shows well. Shipped as shown minus horn blank. Cost $20.00 by USPS Priority or UPS "my choice" PP/FF or add 3% for fee's.
Price is $375.00 obo.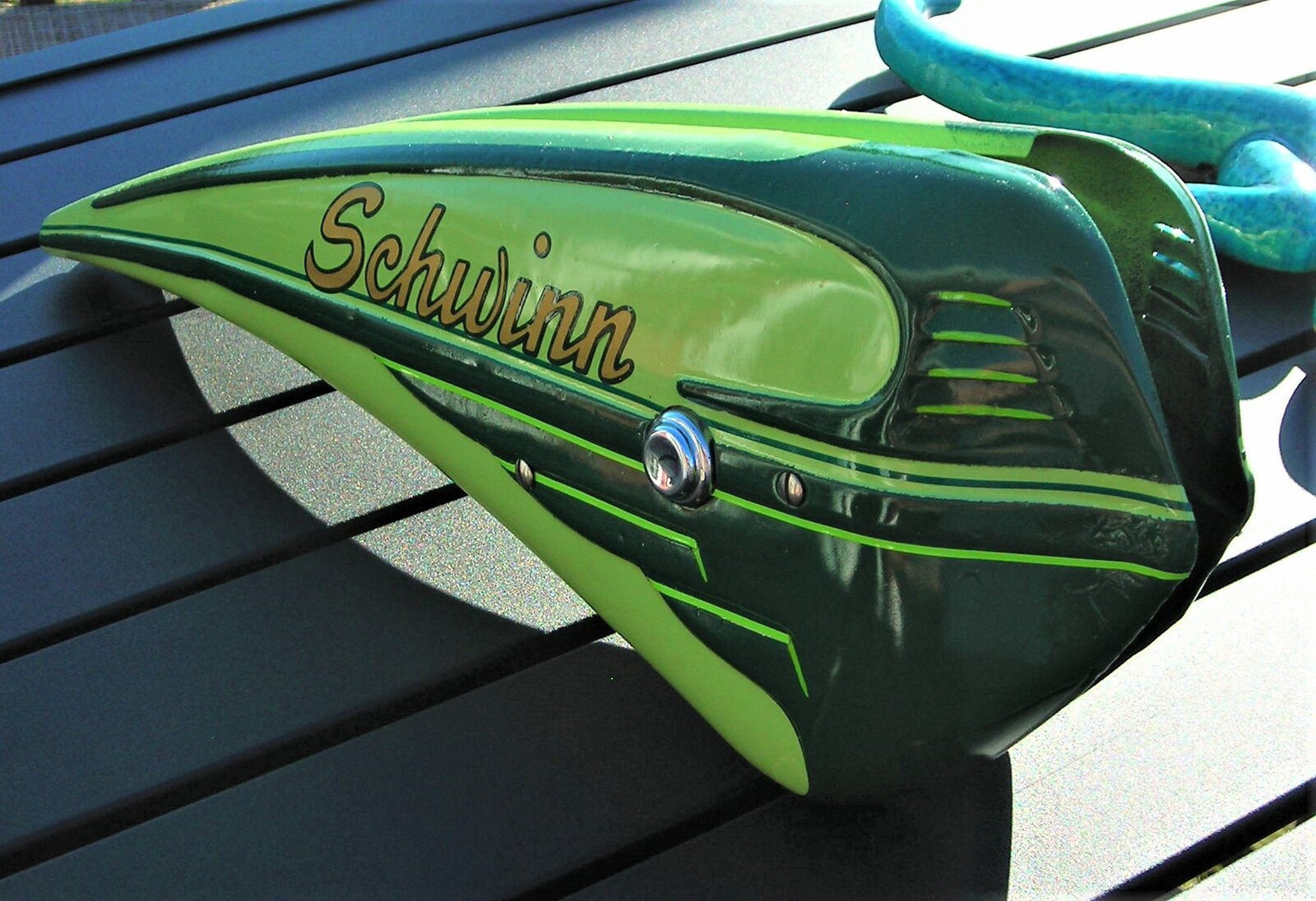 Last edited: