I've bought too many bikes lately. This showed up yesterday after recently purchased from a fellow Cabe member. With the others I've bought, this one is redundant. In an effort towards sanity, I'm making it available again.
Previous owner clear coated the paint. I spent a couple of hours this morning and was able to remove almost all of it with lacquer thinner. There may be some remnants left, but the majority of the original paint is exposed now. Give it a coat of your favorite wax and you'll be good to go.
I swapped on a like-new set of bars I had and new pedals and grips. Tires appear to be fairly new Duros, mounted on a nice set of S2's. I've not pedaled the bike further than around the yard but my first impression is that it's a decent rider.
$475 shipped. ...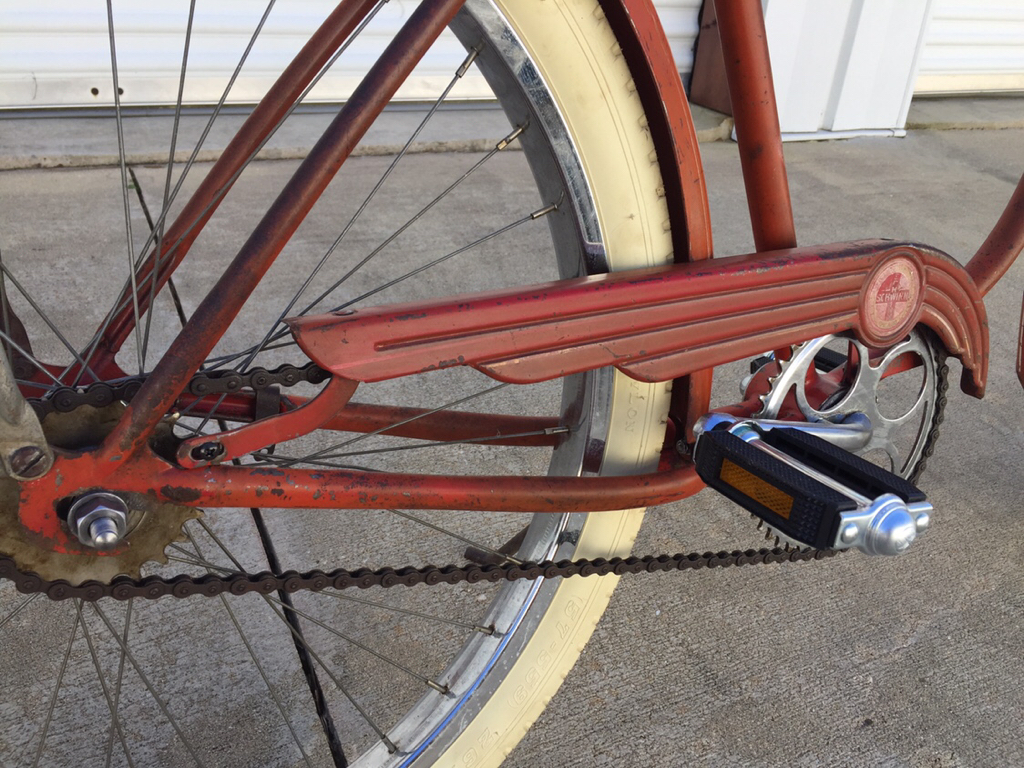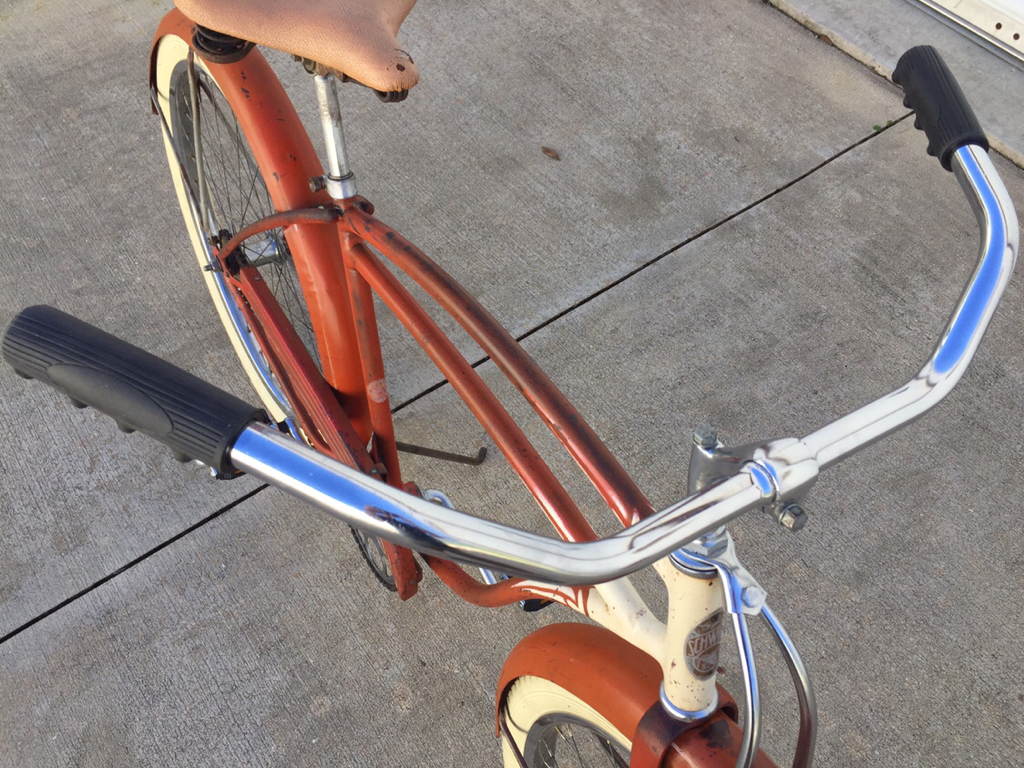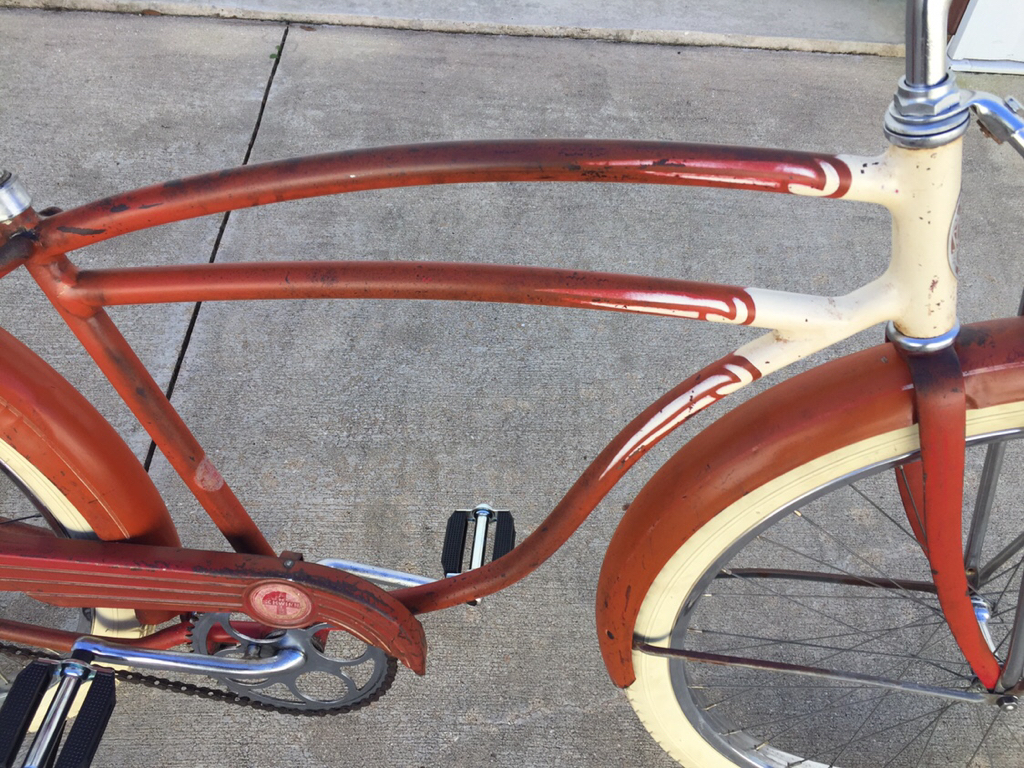 Last edited: