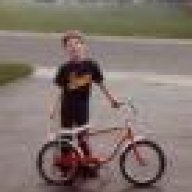 Finally riding a big boys bike
Dec 2, 2010
293
Minneapolis, Minnesota
1952 Schwinn DX men's bicycle.
This was my personal rider but I've found a new project and need to let this one go. Over the last few years I've lovingly worked on and ridden this bicycle all over south Minneapolis.
It has a new nickel-plated chain, new tires and tubes and most bearings have been cleaned and re-greased. It's ready-to-ride right now. Wheels are 26" but are not original Schwinn wheels. The wheels came off of a 1950's Monark bicycle.
Paint has an awesome patina to it. Looks like a long time ago someone (presumably a child based on the quality) did some touch-up paint work to it but it's been so long ago even that is looking cool and aged. Original paint may be underneath waiting for the touch-up to be removed.
Unique features include new cushy but retro looking hand grips, a Phantom sprocket, and a "Planes and trains" Schwinn headbadge. Bike also features a red rear rack not shown in all photos.
Front truss rods are no longer on bike.
Not really interested in shipping but will drop off at a local bicycle shop of your choice for them to handle the packaging and shipping.
Otherwise can pick up in Minneapolis, St. Paul metro area.
$400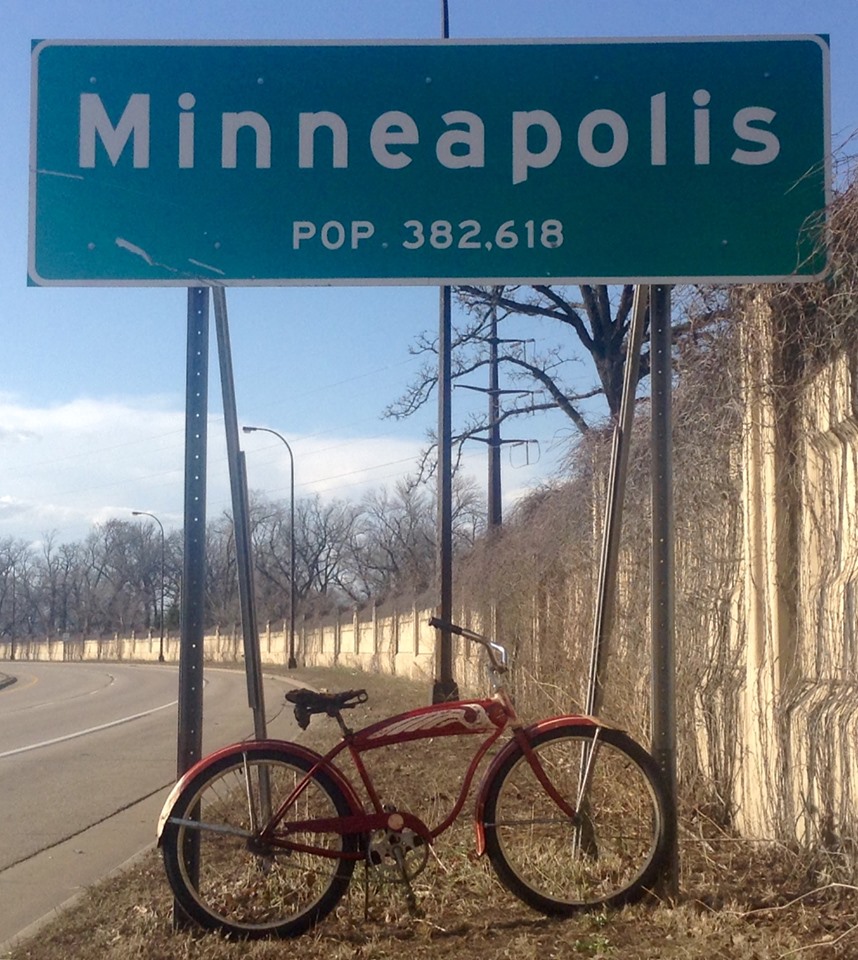 Last edited: