Nice straight, original paint & patina 1953 Schwinn Panther frame.
Sold as shown, including bearing cups, nice World badge and kickstand.
little bit of primer on the chain stay from when someone primered the underside of the rear fender. Looks like it'll come right off. I even scraped some off with my thumbnail.
$250 shipped (lower 48)
$225 shipped / lower 48 / or $200 local pick up
NOW $200 shipped / lower 48 / or $175 local pick up
USPS money order or cash only
PLEASE SEND ME A PM IF YOU ARE INTERESTED, PLEASE DO NOT COMMENT ON THIS POST. THANKS!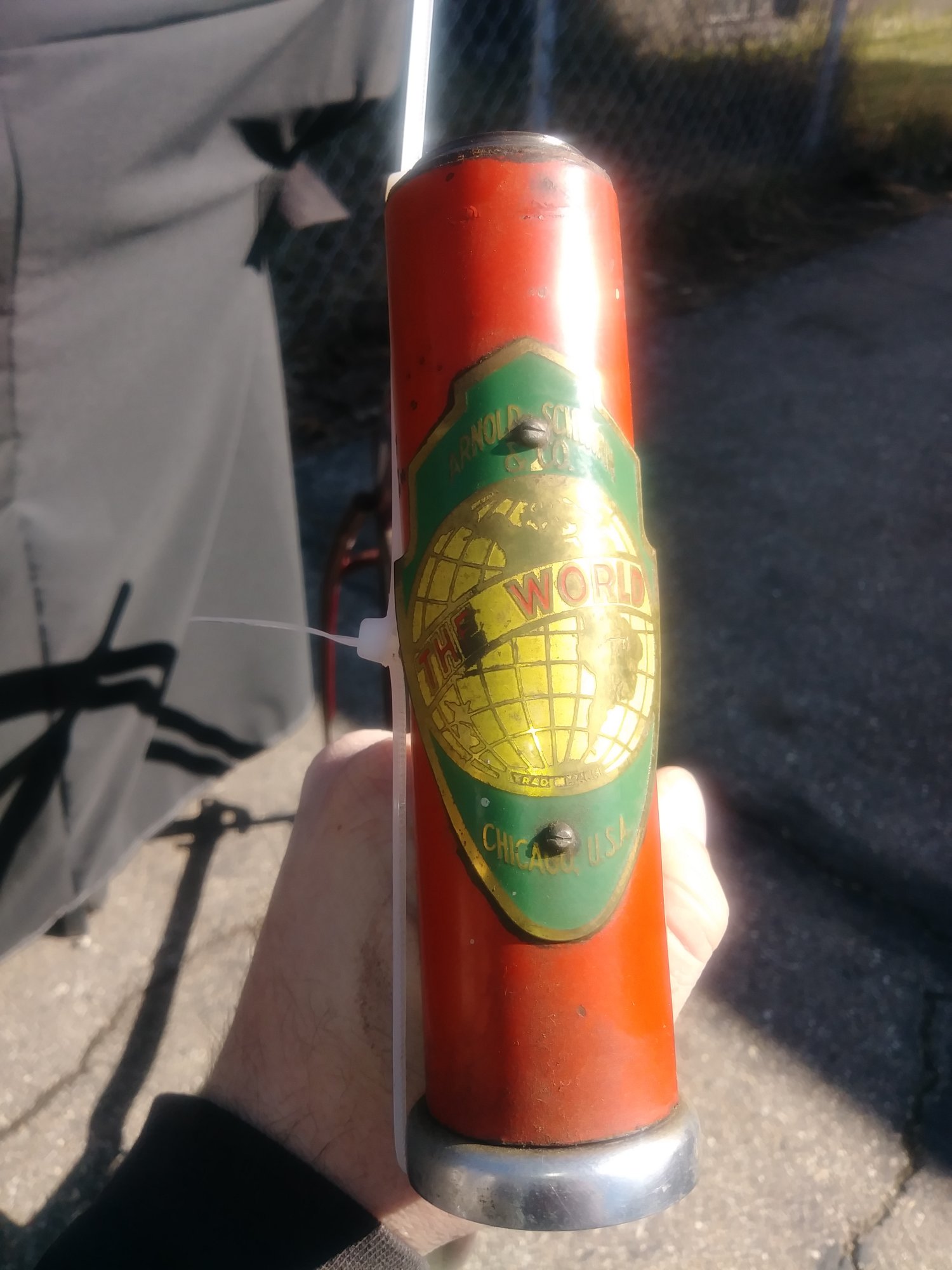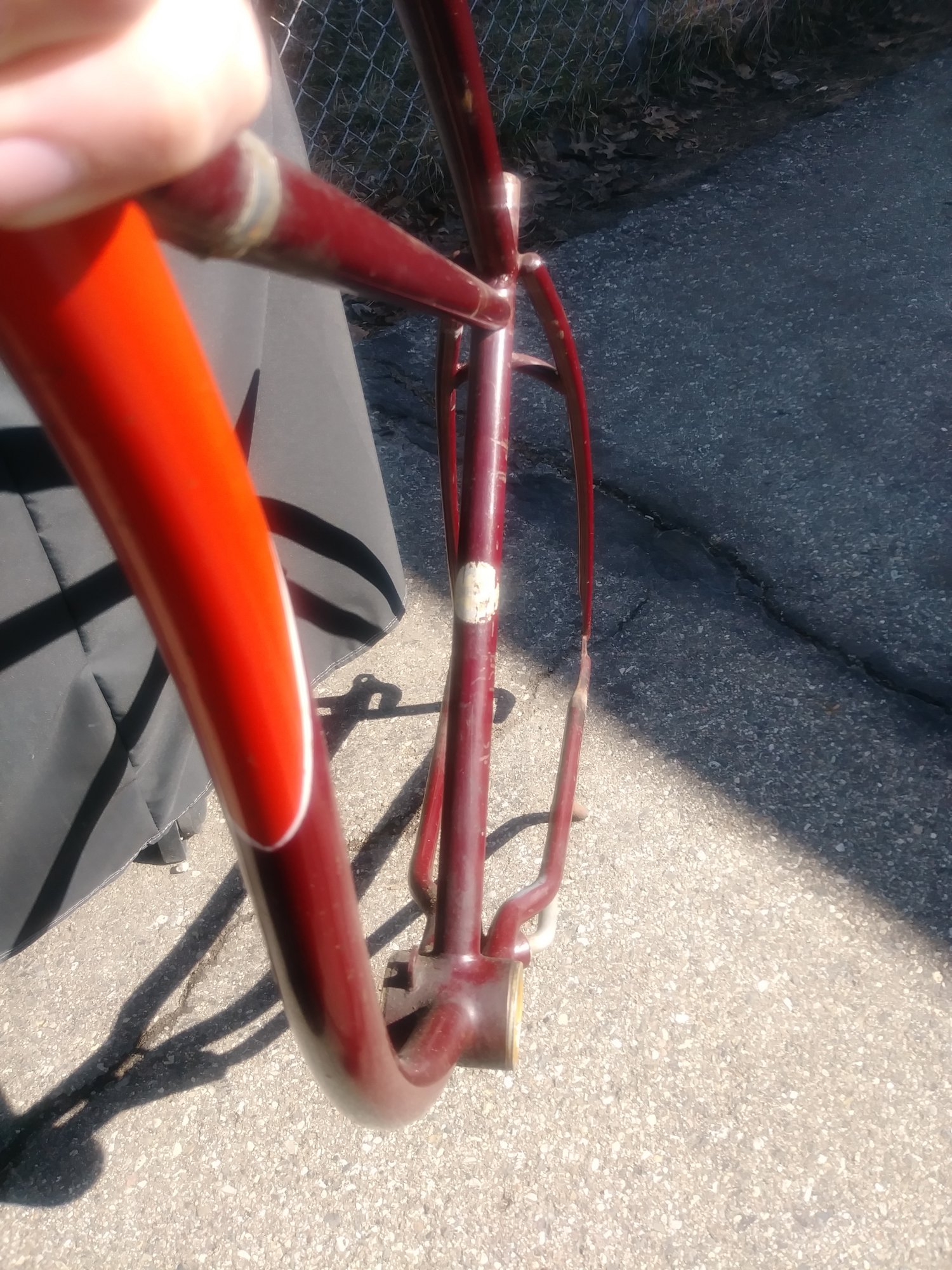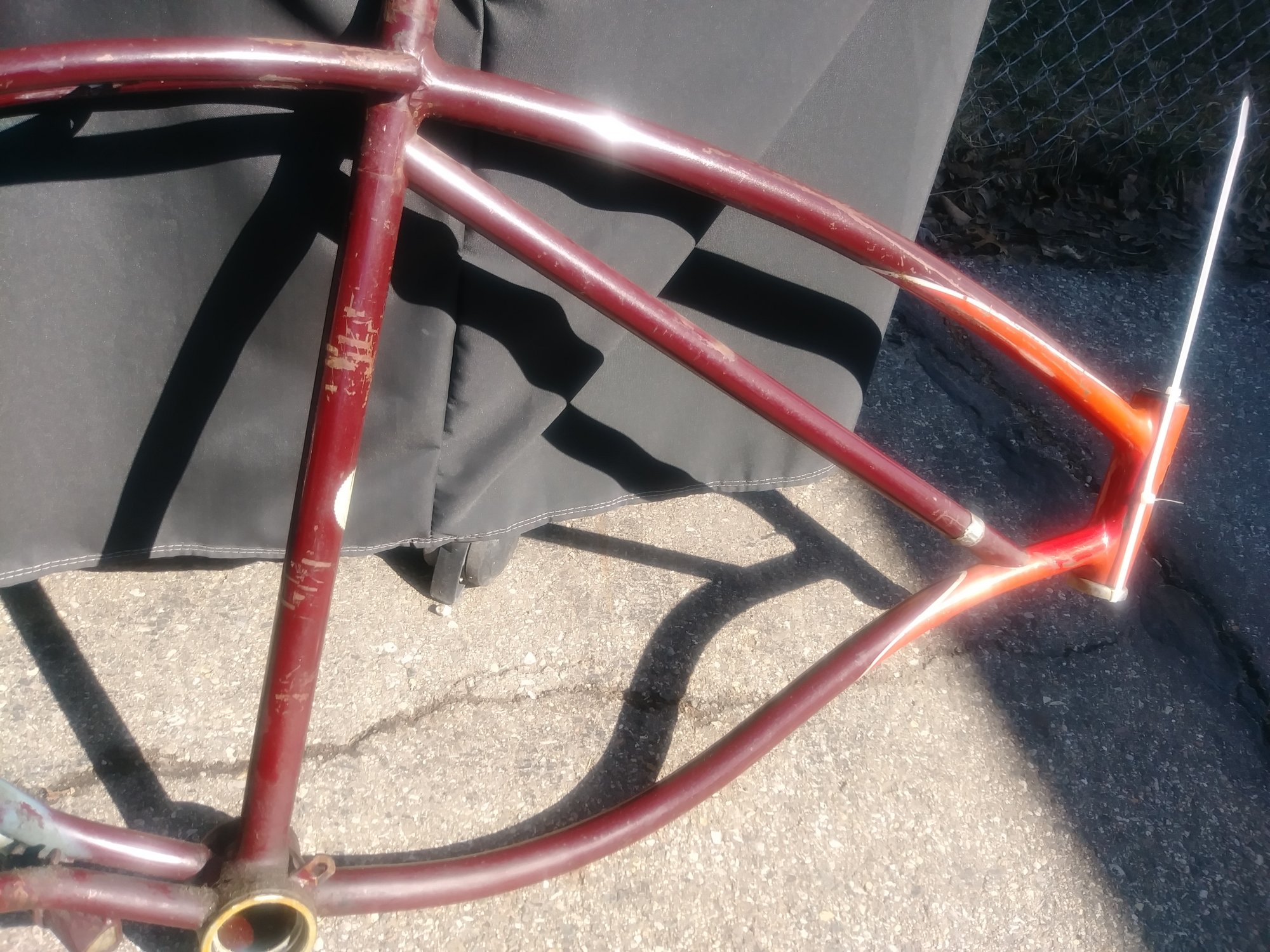 Last edited: