Finally riding a big boys bike
Up for sale today is a Mostly Correct '54 Opal/Emerald green Wasp. 26" Mens model.
I almost hesitated posting this on "Complete" bikes for sale given the wrong pedals and though the seat is not the correct Color, Its the correct model in my discoveries of Ads and Inquiries throughout.
The Paint is about a 6/10, even an 8/10 in some areas. I'd say the same about the chrome with the Matched S-2 Wheelset being of highlight to the condition paired handsomely with the Like New gently ridden Schwinn Typhoon Cords still so fresh the mold mark is still down the center line of these.
Let's get down to shop talk, shall we?
PROS:
-Original Paint
(albeit not 10/10 show quality, it's in the shape you feel comfortable taking out to enjoy and not hide for showcase)
-Original Hardware and Chrome throughout.
(Schwinn Script on the parts you expect it, accordingly)
-Outstanding Tire Set.
(The front ridden a few times more where I had a Chain Tread in the back until I found the mutual condition match)
-Crown Gasoline Value Stem Caps ☆
Included☆
(Not the same lovely green, but green, and I cant think of a better fit for the bike as a whole to keep it classic with one of those little era appropriate touches that make a bike like this stand apart from your 'Run of the Mill' Murray Meteor)
-Deluxe Saddle ft. Bumper Tabs
(Still solid despite seeing better days)
CONS:
-Not the best Chrome.
-Cheaper Scwhinn Pedals than the Torrington 10s that belong on it that work but could use a little tightening up.
-A lesser condition seat but one you can feel comfortable using as a daily as with the bike and its condition overall.
-Paint below 10/10
Also included in this sale:
-The great condition original Chain Tread tire I had used while seeking the matching Typhoon Cord.
-Glass faced display case for smalls.
-(3) Gulco Glass Reflectors with steel backs in solid shape.
-(3) Original Black and White photos from the early to late 1940s featuring Desirable and Rare models of bicycles in their natural settings, featuring their presumably first owners.
-Muscle Bike Shifter With Cable.
This really rides fantastic and would likely do even better in the servicing of bearings by the new owner which we're all pretty fond of doing anyway when we get something new we want to ride the rubber off.
I put together this sale more for a last "Hoo-Rah" of sales as it's my last bike.
Ideally, I'd like to sell it WITHIN Wisconsin or as far as Chicago going South, I'll even deliver half if not all the way depending where you live. The extras and smalls included eith this sale remain as the last pieces of ephemera I have left and would like to see everything go at once. Price would be the same with or without the extras but it's just neat to have some smalls to enjoy as well, of course with a happy sale.
Without Further Words, here are the photos I have on hand as it sits now. I'd be happy to get you Any additional upon request.
Please INBOX with interests only.
Price is $350, would be negotiable depending on how far I'm bringing it.
Willing to ship at buyers expense!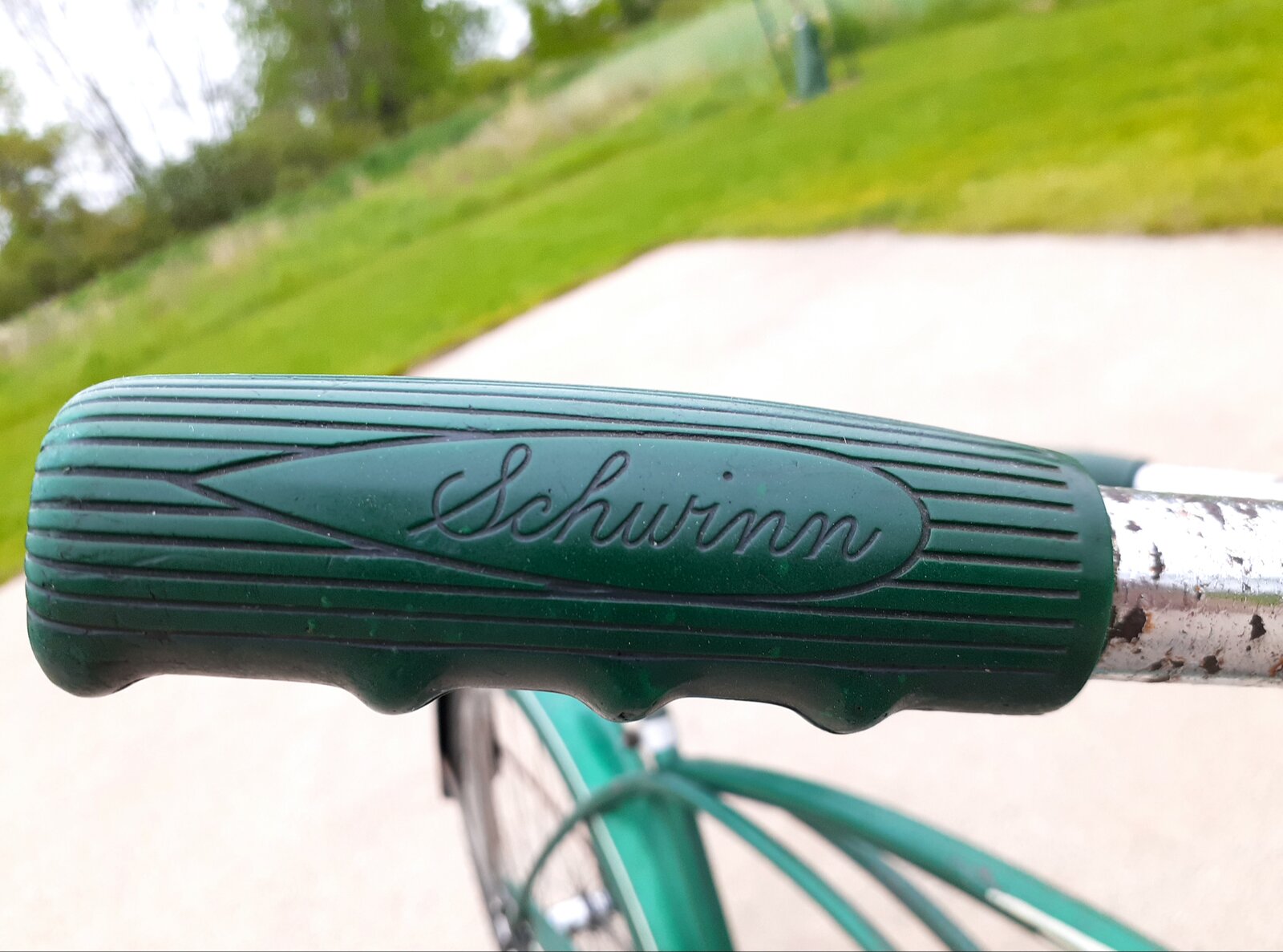 Thank you:
Erin
Last edited: