Here for your consideration is this 1954 Schwinn green Phantom. It is a highly original bicycle and is 100% original vintage Schwinn save for the seat (though it may be recovered on the original pan). Original paint and decals are present and have recently been cleaned and waxed. For my asking price, a roughly covered but solid Mesinger saddle will also be included.
Bearings throughout have been cleaned and repacked, including the rear hub. The bike rides beautifully.
This bike came from Lincoln, NE and I believe it is a low mileage unit. The chrome fenders are a bit pitted but perhaps you can clean them up? Headlight, taillight and horn unit are present but have no batteries and have not been tested. There is a key for the locking springer fork and it does function/able to be removed. Tires are Schwinn Balloon whitewalls but are discolored and cracked. They hold air and function fine, though.
Would very much prefer local pickup here in central Iowa but can drop off at the Schwinn shop downtown to package (~$80)/ship (~$90) at your expense. They have safely shipped many bikes in the past. No trades, please. Thanks!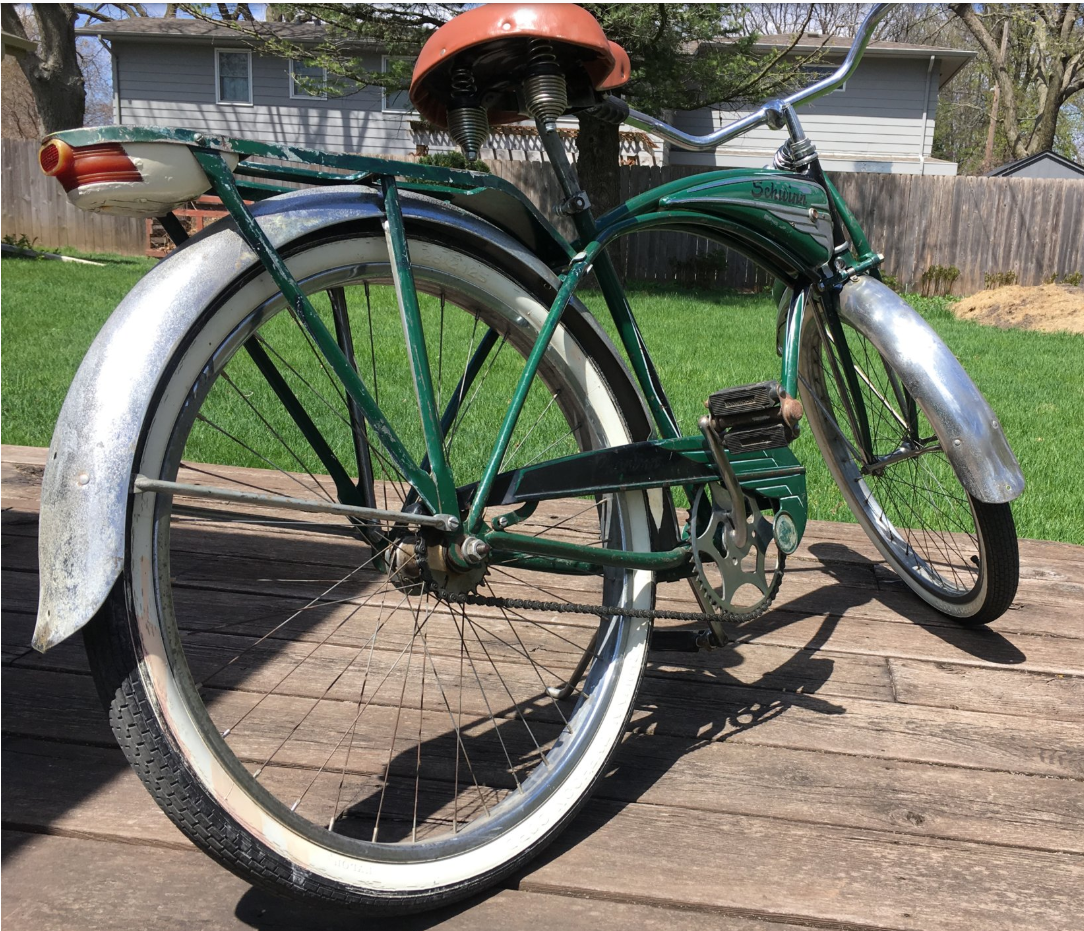 Last edited: