Finally riding a big boys bike
Mid Fifties (1955 or 1956) Schwinn Wasp working Bendix 2 speed.
This is a pretty darn good bike and rides nice. The two speed works good and seems to shift as it should.
The paint is not bad but it has the normal scratches and dings.
The S2 rims run real nice but both have rust. Certainly the rear wheel will not shine up to be satisfactory but with some work the front should be presentable.
Of course it has the wrong seat and I don't have another to substitute.
The chain guard is real straight.
Complete bike 600.00 shipped in the lower 48
In case you have your own wheels I would sell the bike without the wheels for $425.00 shipped in the lower 48.
If you live within driving distance the price will be reduced.
If you have any questions PM me on the CABE or phone me at 570-220-9523
Thank you
Dave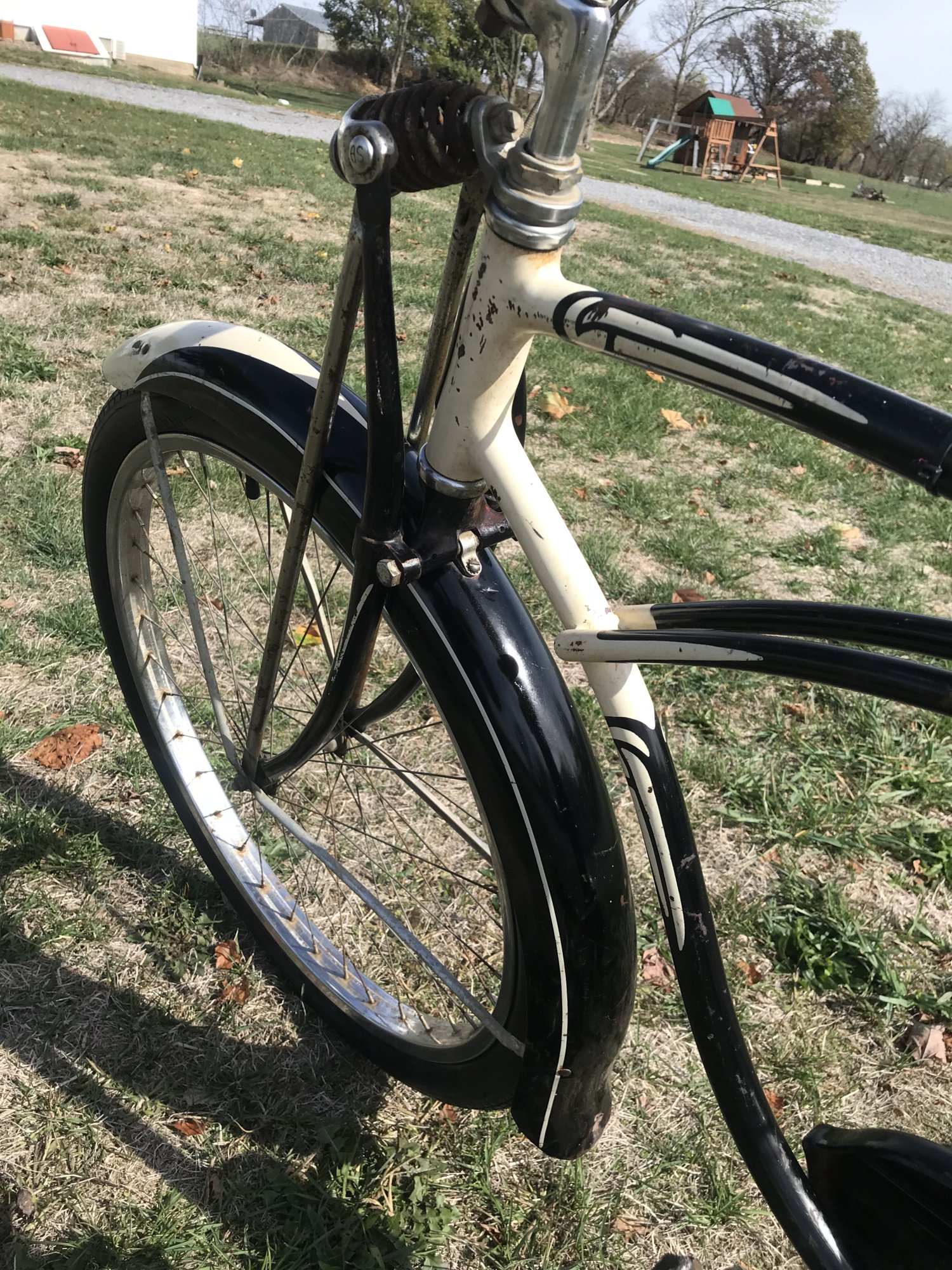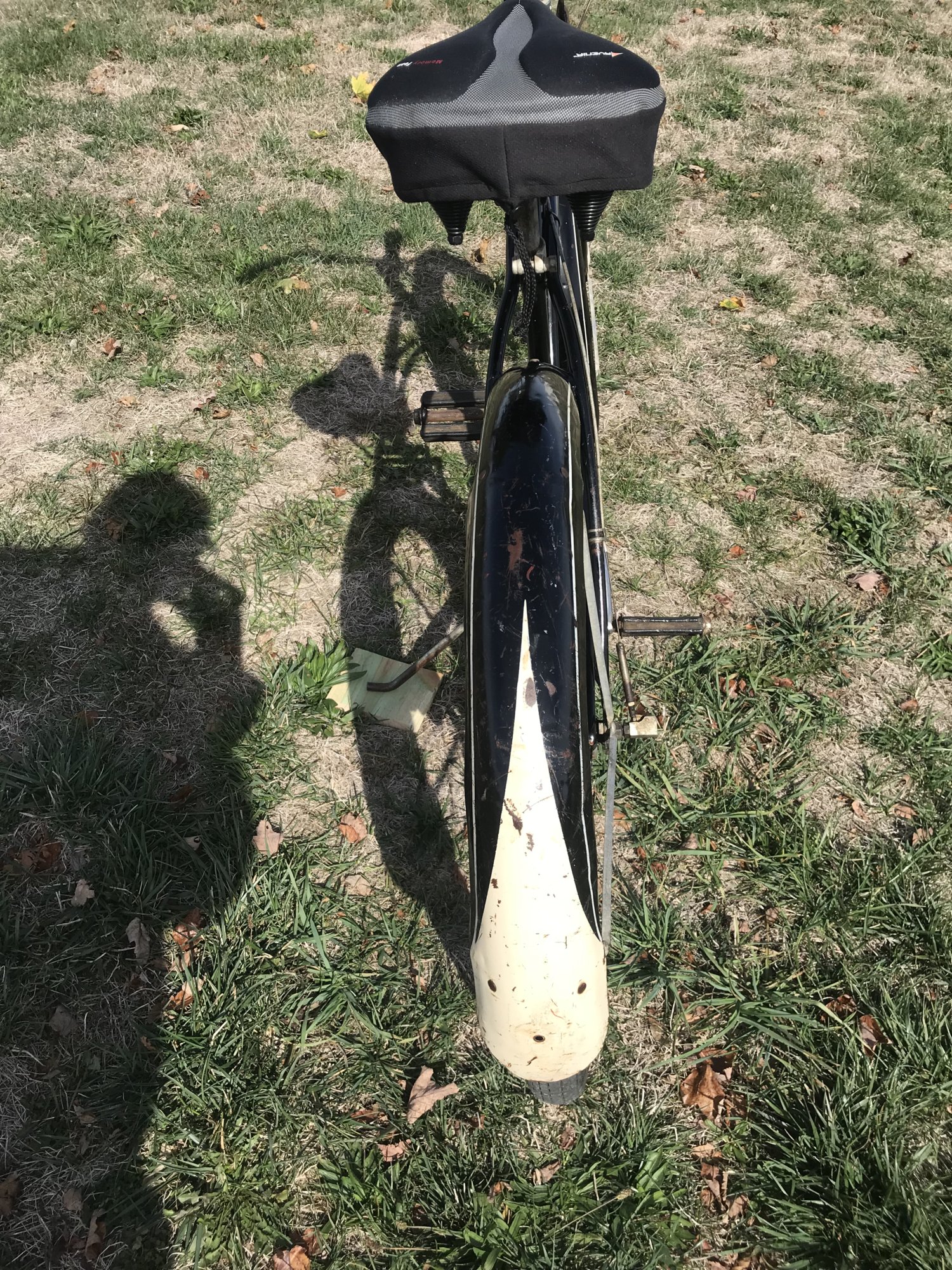 Last edited: