Well, it seems I have secured a parts bike with a very elusive part. I shall be receiving the bike tomorrow. That said, I will now begin the MILD restoration of my 1955 Radiobike, one of a handful in blue. I have had a DISASTEROUS week in my personal life and finding these parts has really brightened my spirits.
I would like to thank my CABE FAMILY for hooking me up.
The goal is to have all of the work DONE by September 1st. Why? It must be done in time for the town cruise-in, the 2017 Mum Festival show. There is a local AM station that plays oldies, the bike will be on display playing the music. I also have an idea on how to get it to play a broader range of 50s and 60s music without molesting the tube radio, and using my truck to do it.
By DONE, I mean this to do list:
1) Get the chrome cleaned up and polished as best as possible. There are rust spots, I hope to remedy them or upgrade parts if necessary. Fork cap and bars are the worst.
2) Find a Bendix Aviation 2-speed drivetrain w/ nice original wheels. I would like to track down the past collector-type owners of this bike to see if anyone has the exact parts out of this bike. Between the time it was discovered on RRB and sold to me, someone took the Aviation 2-speed setup out. Thank God pics from it's discovery are still online and I can see the paint lines on the frame from the missing cable guides. Worst case scenario, I buy all the bits and pieces and assemble and chrome it all myself.
3) Full mechanical overhaul. All hubs and bearings dismantled completely, cleaned, and re-lubed.
4) Attempt to bring out the paint better on the frame and fork. Dulled finish and surface rust throughout. Thy will be done.
5) Fix a broken weld on the carrier rack and tack weld the correct mounting bracket back on to the chainguard
6) Repair the light
7) Mill-out a new aluminum knob for the tuner (I'll need to borrow an original knob for this. Anyone willing to help?)
8) Last, but most importantly, REPAIR THE RADIO! A buddy of mine actually makes A-B battery packs for his portable radios and I have the number of a gentleman who can do the chassis work.
Having the antenna now makes that possible!
Progress pics to come Friday night and as time allows....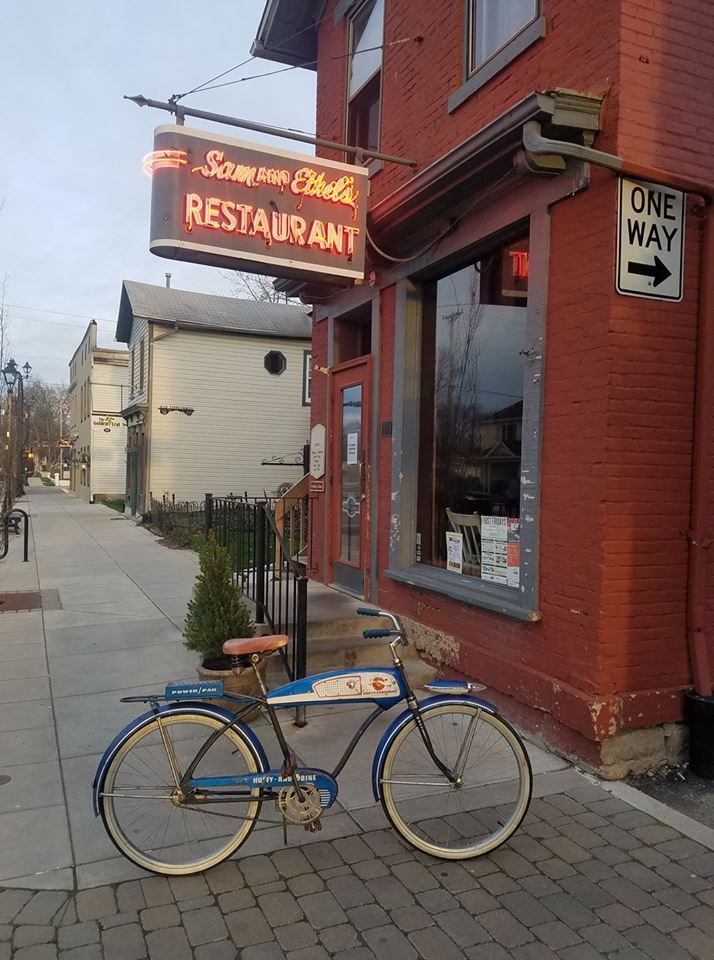 Still got this song running through my head. It's a good one! There will be lots of music in this thread.