Jul 1, 2015
1,181
2,042
Agua Dulce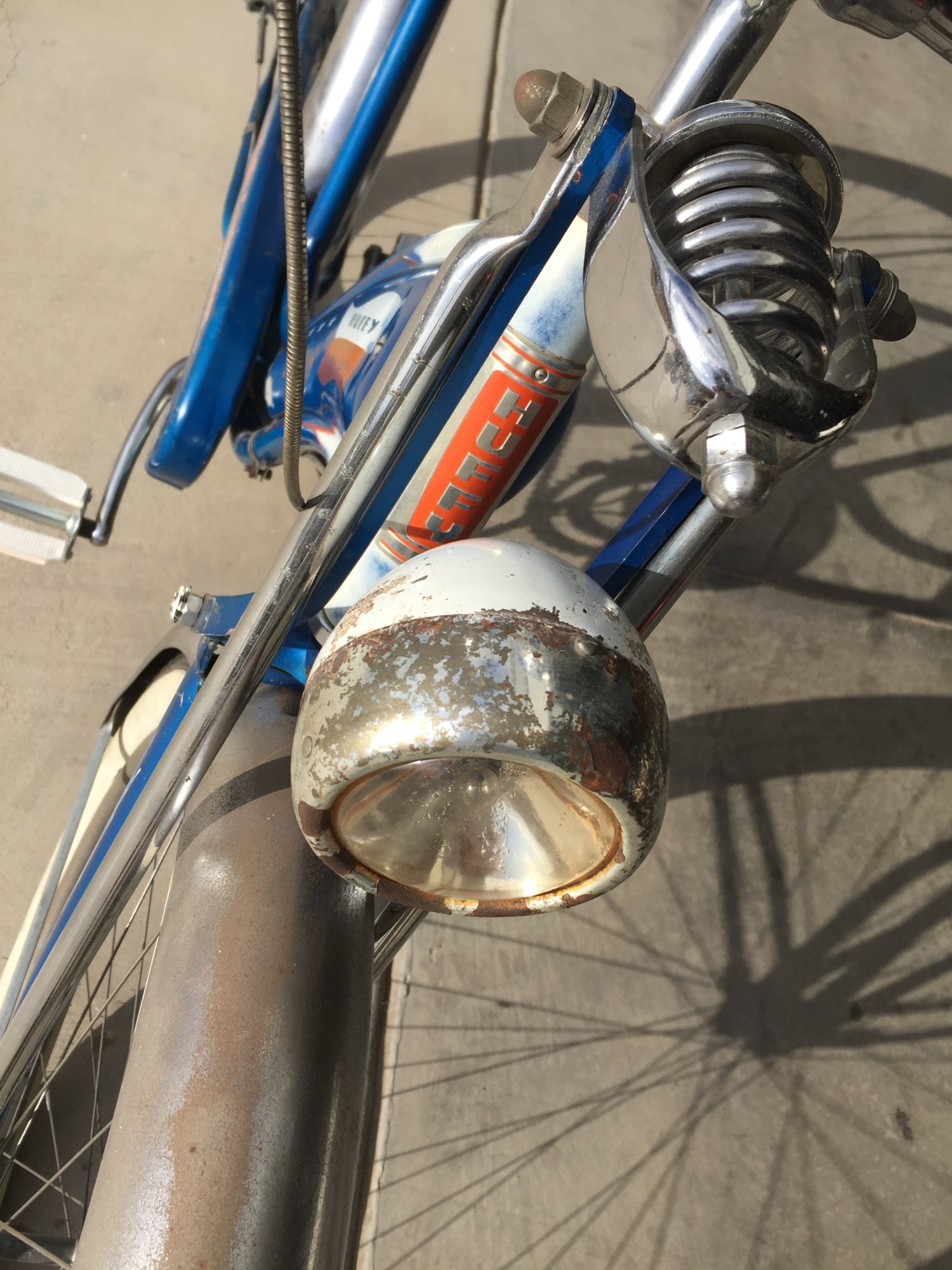 Hi Kids,
Wife says let it go. 55 Customliner springer with a working Bendix 2 speed hub. Bike was fully serviced front to back and is ready to ride.
Light does not work, switch rotted away. Didn't try the horn tank has no rot. The last hurrah for a balloon Huffy. Paint and chrome are original nice graphics.
$400.00 plus the ride.
I am in So Cal