Finally riding a big boys bike
I bought this 'Vette a couple weeks ago to cannibalize for a pair of other projects, and now I have parts to sell. It's a '56 with a frame stamp date of 7/1956. Other than tires, top tube decals, and rear fender reflector, I believe the bike to be all original.
The parts I'm selling:
Persons two-tone seat with Schwinn-script seat post, material has come loose from front right rivet, otherwise in very good condition, $
95.00
87.50 + $15.00 flat shipping from central CA
SOLD
Fender set, believed to be stainless steel, very light scratches and a couple of minor dings but otherwise very clean, reflector and base appear to be aftermarket, with mounting brackets and hardware,
$150.00
$140.00 + $30.00
SOLD
Handlebars, very light scratches at the bends, no rust, (stem NOT included)
$40.00
$35.00 + $20.00
SOLD
Schwinn script grips, very clean, only minor scuffing, $50.00 + $7.50
SOLD
Schwinn head badge, very clean, with mounting screws, $35.00 + $5.00
SOLD
Corvette chainguard, previous owner made poor attempt at painting over a few minor scratches, otherwise very clean with no rust, includes mounting hardware,
$80.00
$75.00 + $15.00
Step-through frame, stamped W24264, some scratches and poor attempts at paint touch-up, Schwinn decals on top tube appear to be reproductions, comes with crankset and kickstand,
$80.00
$75.00 + $35.00
I will happily send additional pictures and answer any questions. Prices are open for negotiation, make me an offer!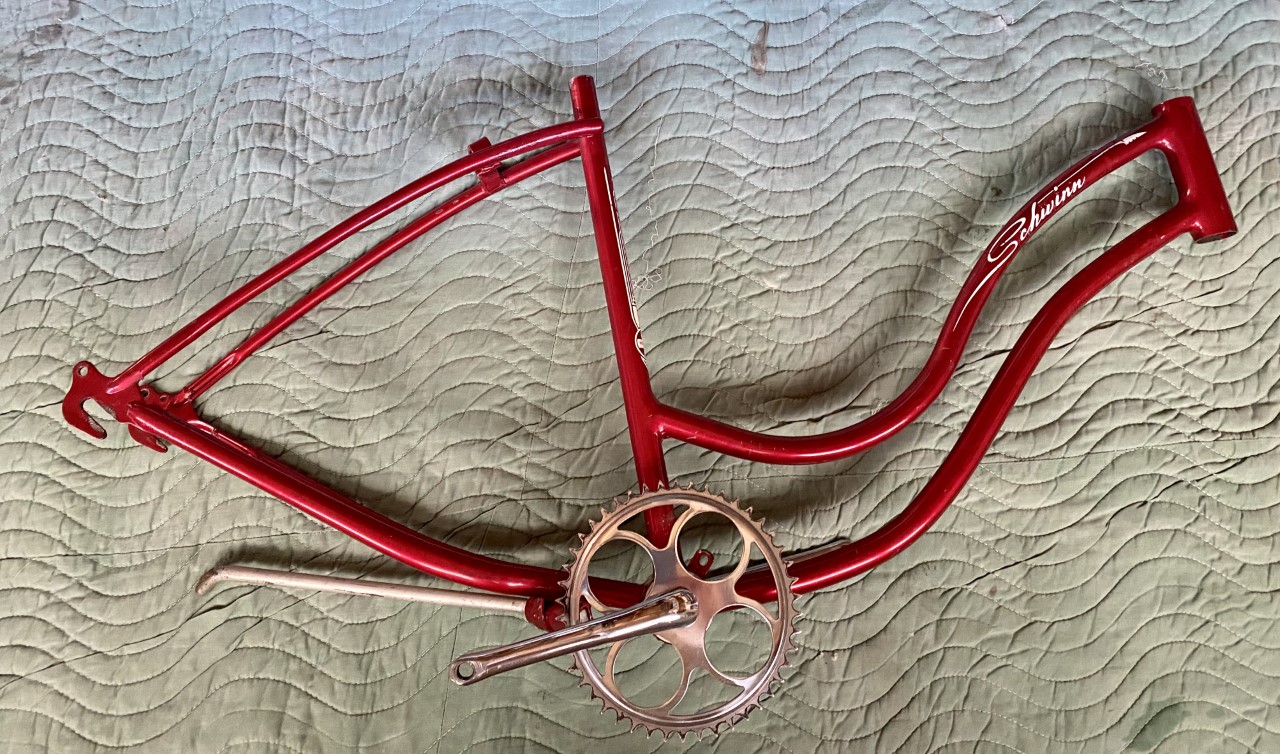 Last edited: