I'm the Wiz, and nobody beats me!
@phantom
, here's is a 56 Jaguar. Serial V702XX was stamped 04/05 to 04/09/1956--- V64238 ---- V77474.
Notice that the chain guard decal is different.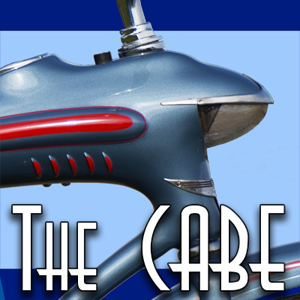 Hello, I recently came into possession of 2 bikes, a Schwinn Jaguar (Red) and a Schwinn Sting-Ray (Orange) I have many pictures of them, and I was hoping someone could help me identify their years and value, any help would be much appreciated! I can send the pictures as well! Thank you so...

thecabe.com
Somebody has to have a 1956 Reporter that announces the new Jag.
Last edited: