Finally riding a big boys bike
Boys 26" Ross Super Deluxe
I'm thinking this is a '59 but I don't know for sure. I had no luck finding the S/N. If it's really important to you I'll see if I can locate it.
I picked this up from the original owner's family. I haven't laid a finger on it. It's fairly crusty; the paint is flaking off in places to the point where you could almost blow it off the frame. But on the upside it's straight and complete and it has a cool seat. The rear reflector is incorrect, that's it. The tires are Schwinn Spitfire 26x1.75, dry rotted.
No shipping on this one. Local pick-up preferred or meet at Bicycle Heaven in August. However, I do get around the Eastern OH / Western PA area quite a bit in the summer. I could meet as far west as Akron, north to Erie, east to Altoona, or south to Washington, PA if that helps.
If you have questions or need a pic of something specific please ask.
Thanks for looking,
E=-)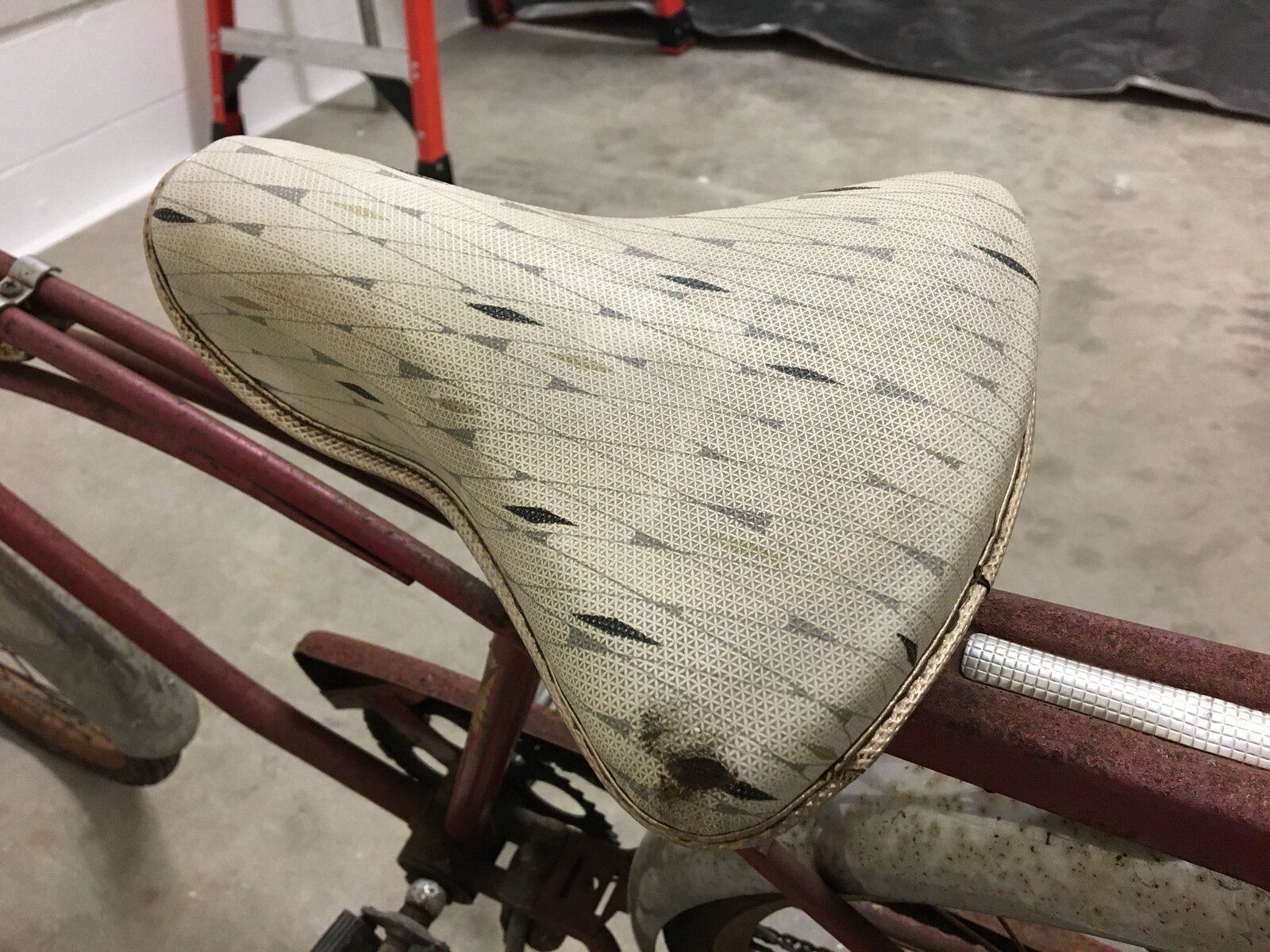 And if you
really
like crusty, faded red Ross Super Deluxes, we could do a package deal with this one for an extra $10!