Originally sold thru Good~Year dealers. Made by Columbia bicycle Co. back in the good days!
I have a nice original paint maroon w/ cream accents 1959 Good~Year 24" girl's bicycle. 2nd owner. NOS basket, new tires/wheels. Original seat is very nice indeed. Ducktail fenders, check out the original "campfire girls" rear reflector! Cute vintage bike for a young girl to ride with pride. Very clean. Needs nothing. Look the many pictures over and judge for yourself. $500.00 firm + $175.00 shipping.
This bike along with a Red 1957 boys 24" Good~Year were both used in a local store window Christmas display this past yr. I just got em back last week. They both looked the part perfectly in the true Holiday spirit.
Boys bike not for sale @ this time unless you buy the pair. Same price deal same ship cost as it goes in its own box.
NO DEADBEAT NON-PAYERS & YOU KNOW WHO YOU ARE!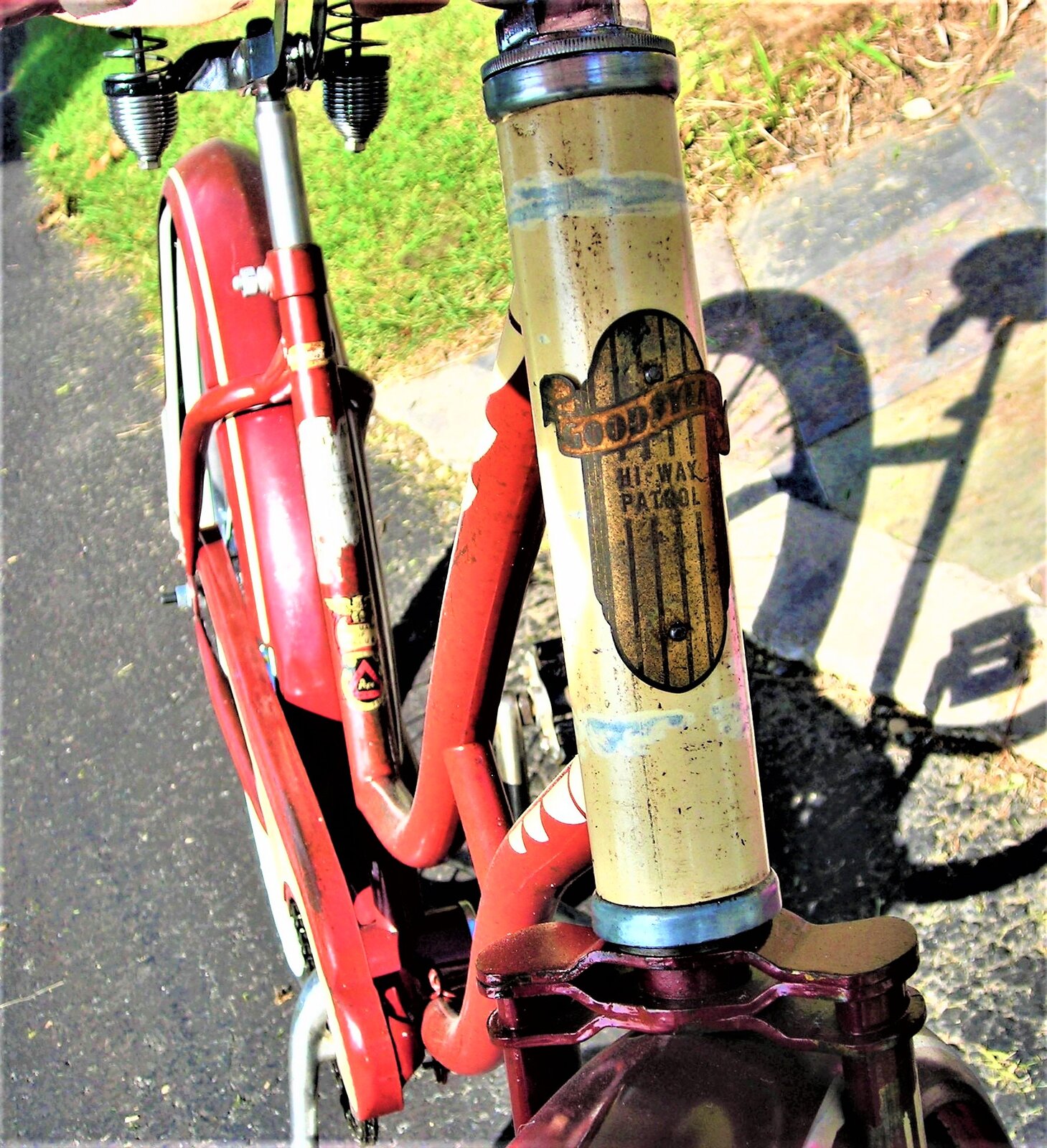 Last edited: