I recently set this up as a fenderless Pashley Gov'nor style build but decided it need some mud guards, as the Brits call them.
The bike I was given (first picture) was missing the front fender, but I had a set left over from an Electra Amsterdam donor bike I got for the 700c wheels and Shimano 3 speed hub. It also provided the longer kick stand needed for the 28" wheels.
The original rear fender has this really nice Phillips embossed brass nameplate just like the head badge, so I cleaned it up and mounted on the replacement fenders. The brass on the satin black fenders really pops!
The stays were ugly and didn't fit anyway, so I decided to make a set of wire fender stays typically found on British bikes. I'll post more info on how I made these in the Restoration Tips section.
t's an unusual configuration because the front brake is traditional rod brake but rear is a S/A TCW coaster brake 3 speed hub. No indication it ever had a rear rod brake but did have a brake lever on the handlebar which I took off and plugged the holes in the handlebar with chrome plugs.. Anyway, the hub/brake/3 speed works good despite its troublesome reputation.
The 28x1 3/8 cream Schwalbe Delta Cruiser tires and painting the yellow (!) fenders satin black really help the retro look I'm going for.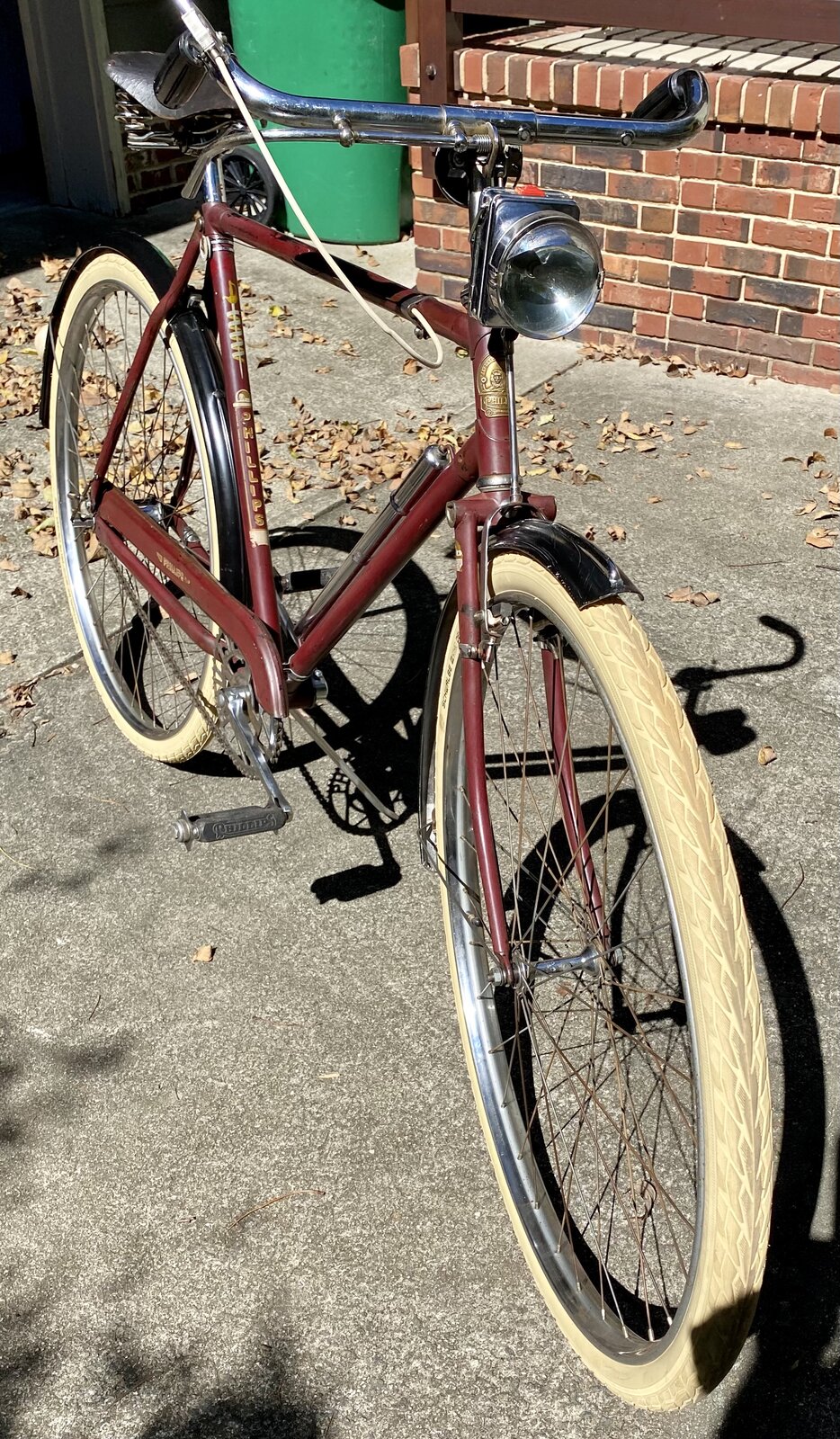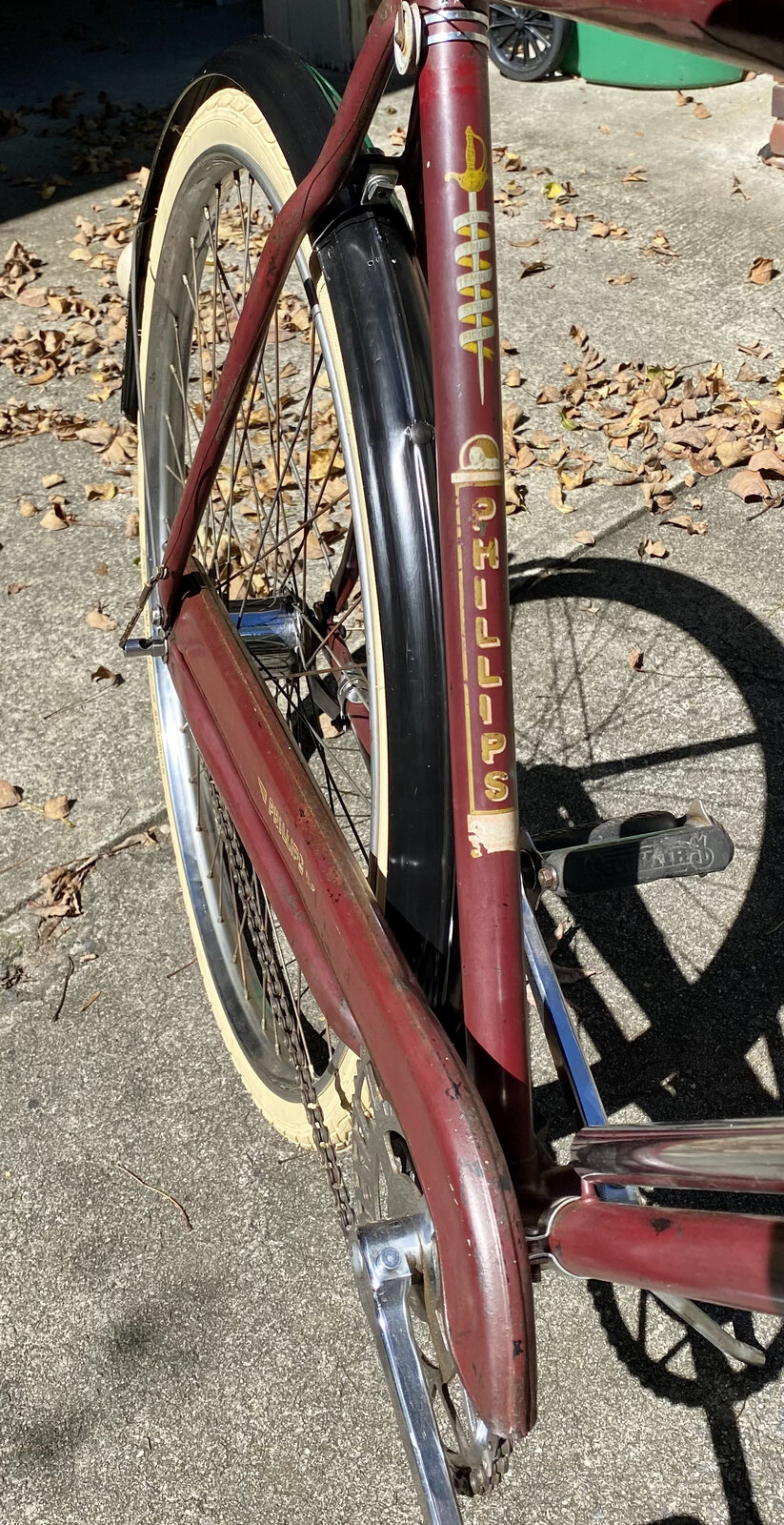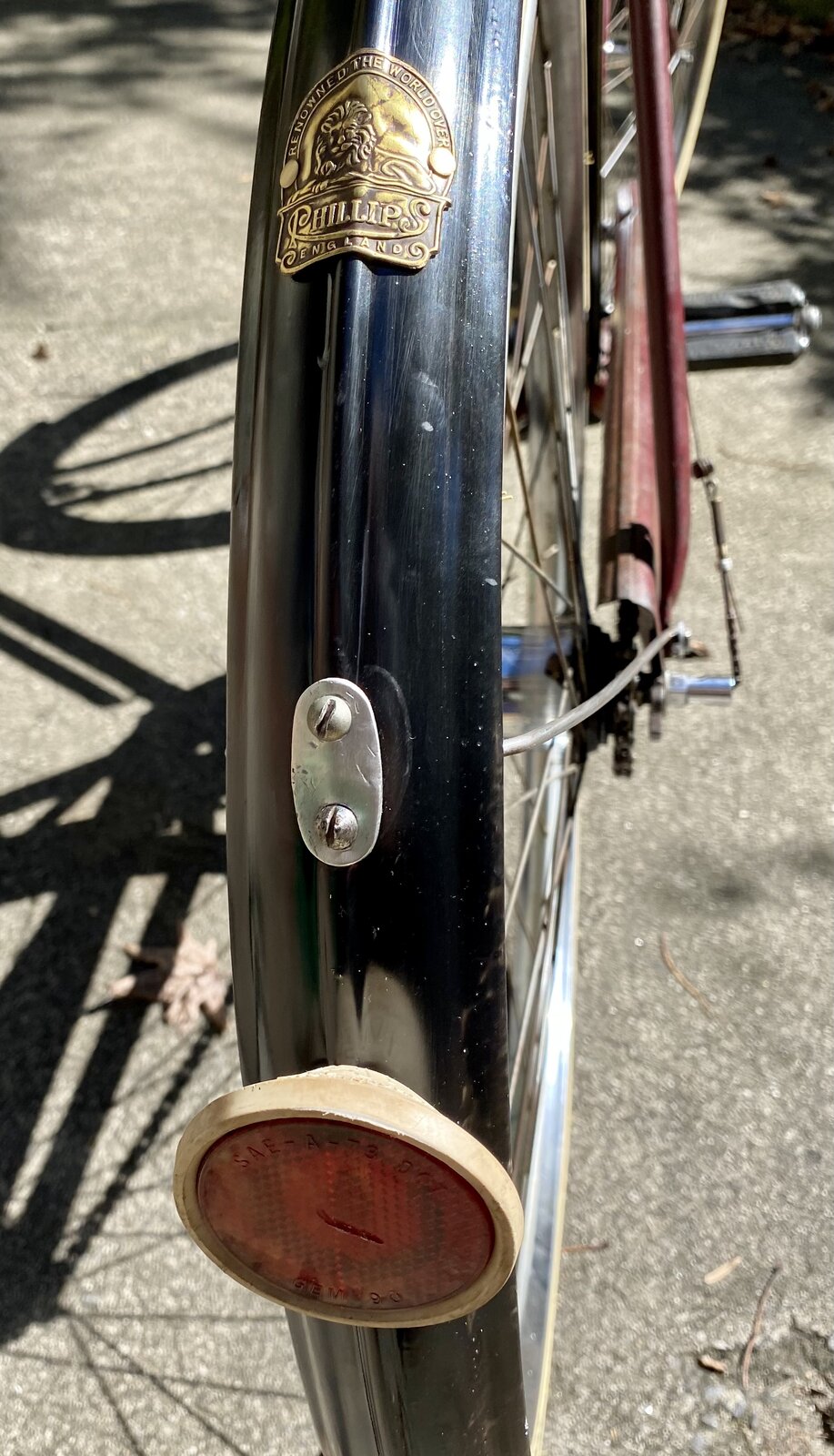 Last edited: