Finally riding a big boys bike
Up for sale is my 1960 Schwinn Hornet that I purchased over 20 years ago. It is one of those bikes that I "just had to have." I have only used it for display and it has been hanging on display for the past 15+ years. Time to thin my herd and let someone else enjoy it. The tires being original are show worthy, but not road worthy, and the seat is not the original seat. The pictures show its flaws, and the last picture shows the bike with the streamers removed and the seat raised..........I was going to ride it and looked at the rear tire before airing it up, and said no, that thing will pop, so it will need tires. My 1949 Schwinn Ace is pictured with it, and is on my short list if anyone is interested. Any questions, please ask.
Cash, or PayPal F&F. Free local pickup.....or.......If you want it shipped there are several Cabers within a reasonable distance to me and I would be happy to deliver it within a 50 mile radius of my home to any of them who may want to help you out with packing and shipping, or deliver it to Copake later this year. I don't have the time or desire to pack and ship the bike.....comes with age.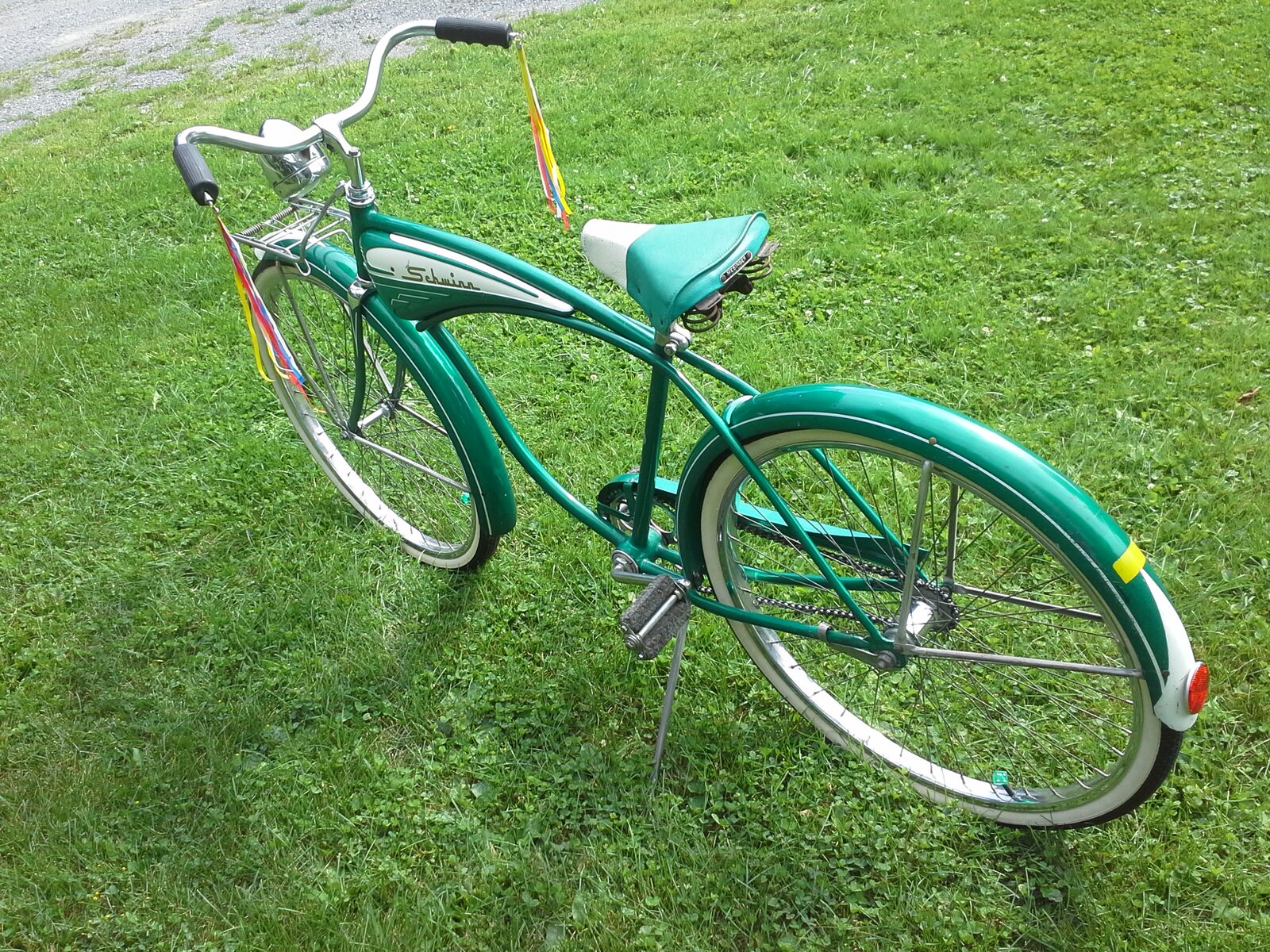 Last edited: