I'm the Wiz, and nobody beats me!
This bike is only 10 speed or 15 speed like somebody d3scribe I don't think they made them 15 speed a lower class bike than paramount even it had some improvements as customer taste for a little more....thank you
Schwinn did produce a lower priced bike with a 15 speed. The 1962 Super Continental. Then for 1963 and 64 they made the Sierra that was a 15 speed but it was pretty much in the same class as the Continental.
@HARPO
here is the for sale ad on that 1962 Conti. (side pull calipers) I paid less than his asking price and the bike was purchased as a parts donor for one of my Corvette 5 speeds. I sold the complete shift levers to a Cabe member in Denmark for 50 bucks. The rear derailleur sells for over 50 bucks in worse condition than the one on this piece. Wish the original bow pedals were on it, those would have been another $60 + in parts. I don't usually go any higher than $125 for a local lightweight in good condition and only pieces from 1966 and earlier.
This was a one owner. Last half 1961 Continental Tourist that is all original but missing the plastic fenders. A couple drive train parts are worth more than what I paid for the bike.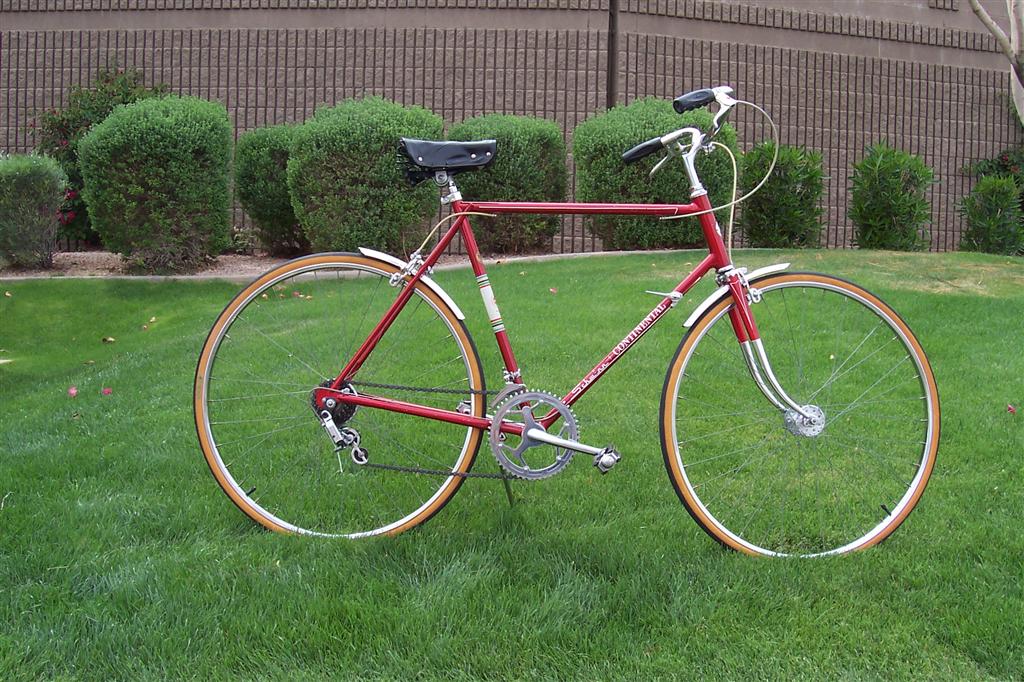 Last edited: