Well, I finally got around to this thing this past weekend. I plan to just do some minor work. Knock some dents out of the front fender, chaingaurd, clean it up, possibly replace that awful seat. Its very comfy, but looks silly on this bike, but maybe it might grow on me.
The paint looks a bit faded in some areas,so I might buff it too. Well, I have delayed posting pics of the progress and I'm almost stopped dead in my tracks now. You'll see why:
The night I bought it: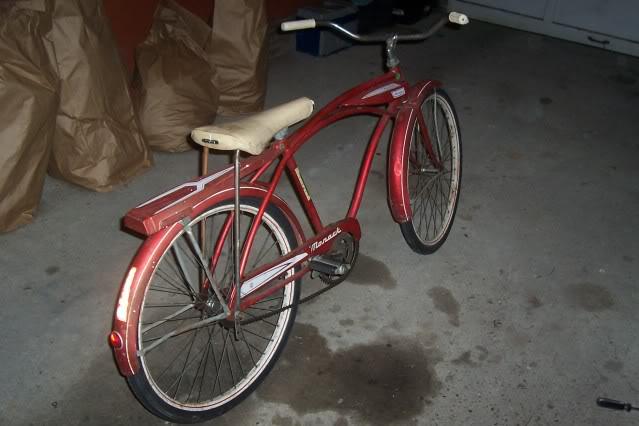 First, the dents! I should probably find a fender roller, but I haven't screwed up a fender yet! The front fender did have a light, if anyone knows what kind maybe I should be looking for, that would be great!
Straighten this out:
Now to get him on my work stand and take him apart...