1962 Hercules Twin Bar Runabout
This bike is a custom, built up from the original frame and crank, all else is non-original to the bike. A 20" frame with 700c tires, this bike will fit anyone from 5-2" to 5-11", the seat and handlebars can sit low or adjust to being quite tall.
I built this bike up from high quality and stylish parts over the last year to ride in the Lake Pepin 3 speed Tour. That event is finished now and this bike was ridden 80 miles with not one hiccup. It performed flawlessly and was complimented all weekend by everyone that saw it.
Here is the run-down of all the great parts that makeup this fine bicycle:
1962 Hercules Twin Top Bar Runabout Frame. New paint and decals
1960 French Fork with a Chrome Cap
1963 front Center pull Weinman 999 engraved caliper brake w/original pull saddle
NOS 1940's Hercules Headbadge
Aluminum Handlebars w/ 1956 white handgrips and rear-view mirror
Vintage steel English stem with brass thumb bell
1963 Miller headlamp is perfect and has been converted to LED and an internal battery pack
1967 Chrome steel rear rack w/ fairylights reflector
Aluminum seat post w/near new Brooks B66 saddle
1937-ish McCauley Wing Chainguard (American)
1960's English Rat Trap Pedals
Original Hercules front Chain Ring and New chain on a vintage TDC Bottom Bracket.
1973 SA/SC3 3 speed coaster hub w/22 tooth cog, early jockey wheel, and 1963 trigger shifter.
1970's NOS Schwinn rear chrome fender w/ custom reflector and stays.
1964 Schwinn Shark Fin front fender w/ custom stays
Weinmann 700c Aluminum rims 36h/32h. SS spokes. New.
NOS 1951 Baylis Wiley (English) high flange front hub w/ SA Acorn axle nuts
Schwalbe Road Cruiser Green compound whitewall tires (New)
Also comes with the red plaid rear rack carry bag as pictured in one of the pics.
From the bike paths, to toolin' around the Park, to leading a parade, this bike has it all for the casual vintage bike rider. If you're not cool, this bike will do it for you...
There are only two very small flaws. A very small puncture hole in the rear of the front fender and a very slight scuff on the seat. Neither can be seen straight away without looking very closely for them. The rest of the bike is straight and perfect.
$450 including shipping is pretty good considering its quality and provenance of parts.
If things work out, I may be able to deliver it in the mid to North Eastern US. $350 in that case. Ask if you are interested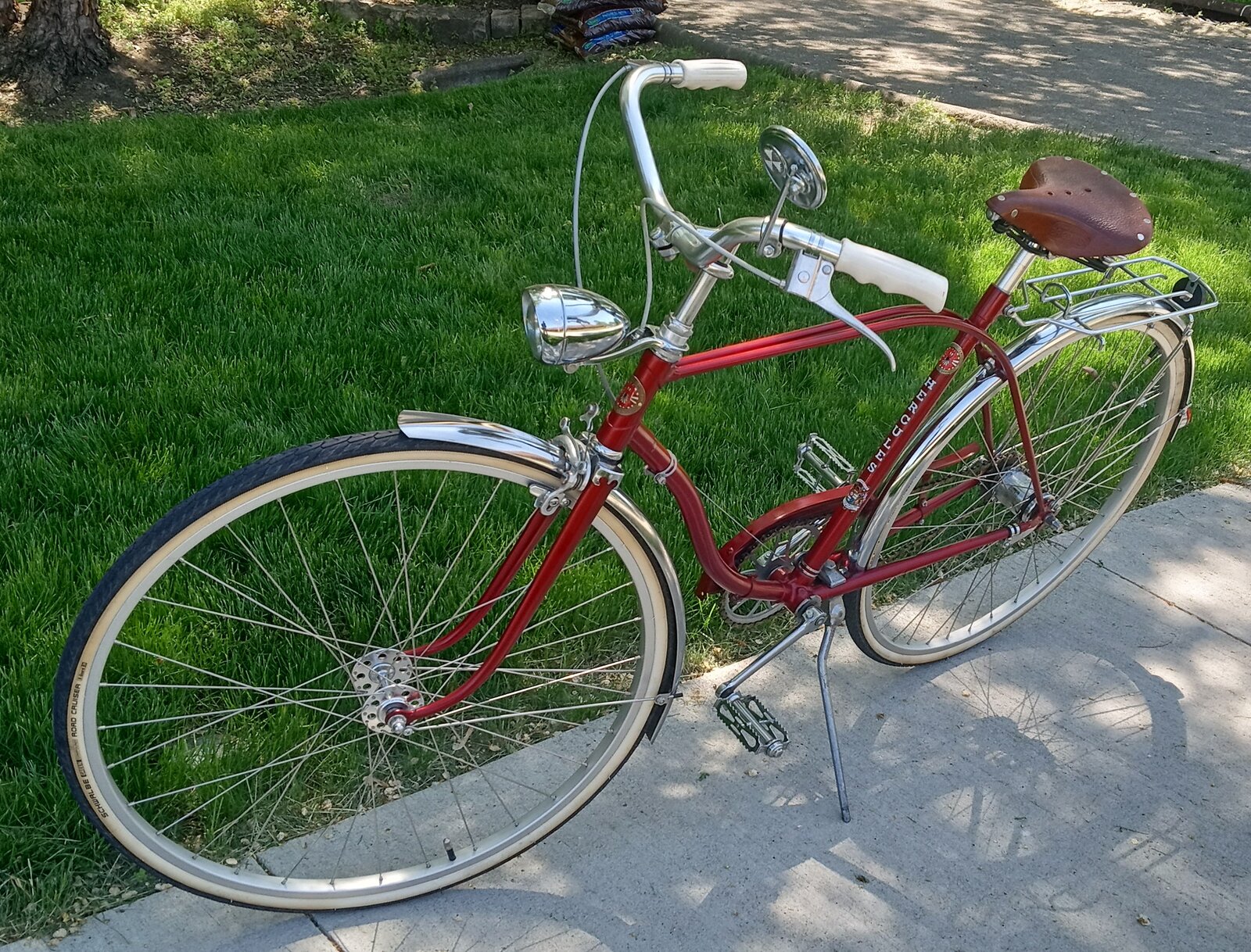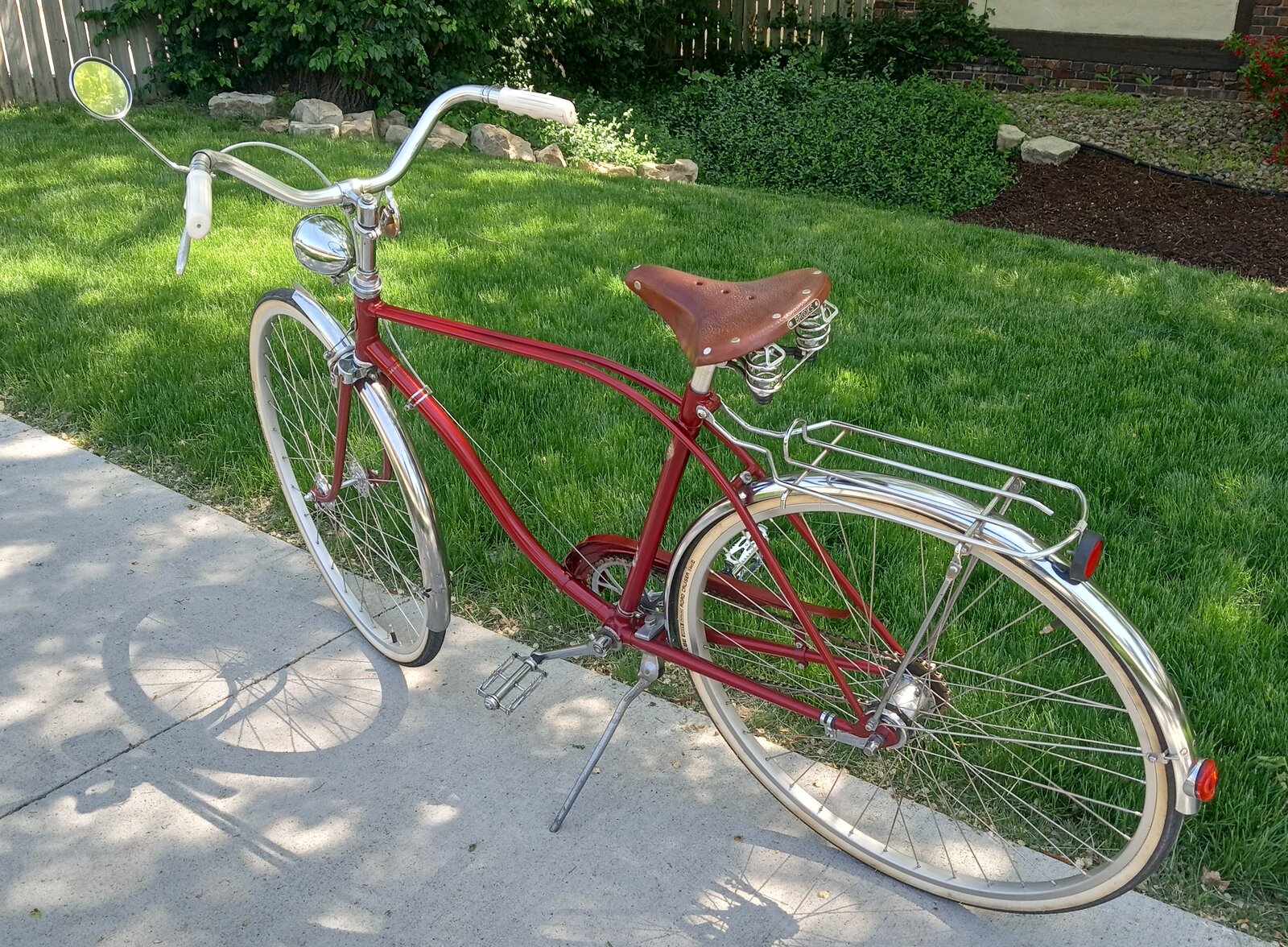 Last edited: