I drove an hour and a half to buy a nice 73 Super Sport (orange!) and he also had this poor fellow.
$25, had to have it.
I read through a few posts by
@HARPO
and
@GTs58
and got up to speed a little on what it is and should have as components.
It's obviously seen better days. Front derailleur? Nope, looks like the shifter mount was broken off at some point and they removed the other two rings or...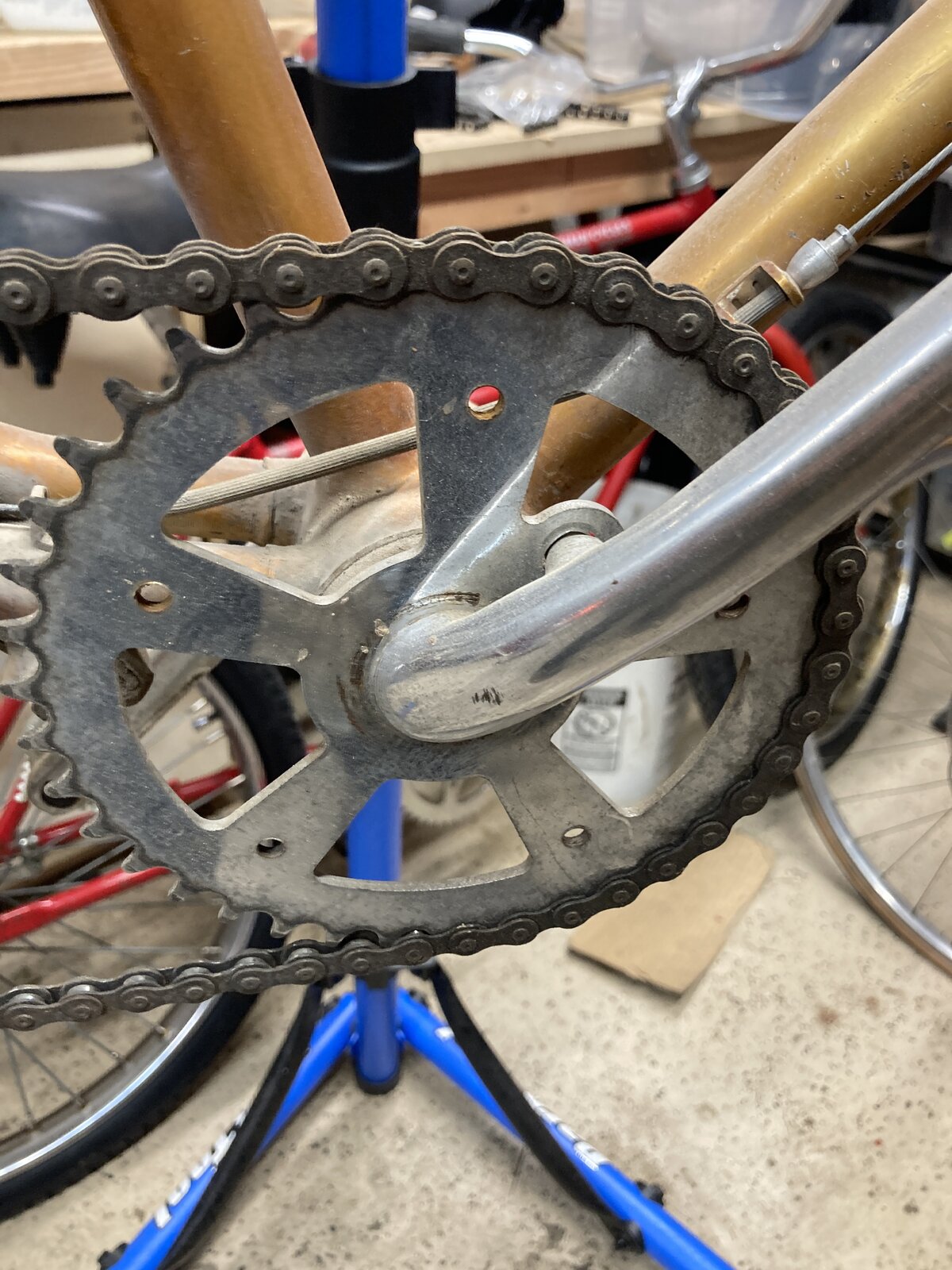 Has the AVA stem but tourist bars? Love them, they're staying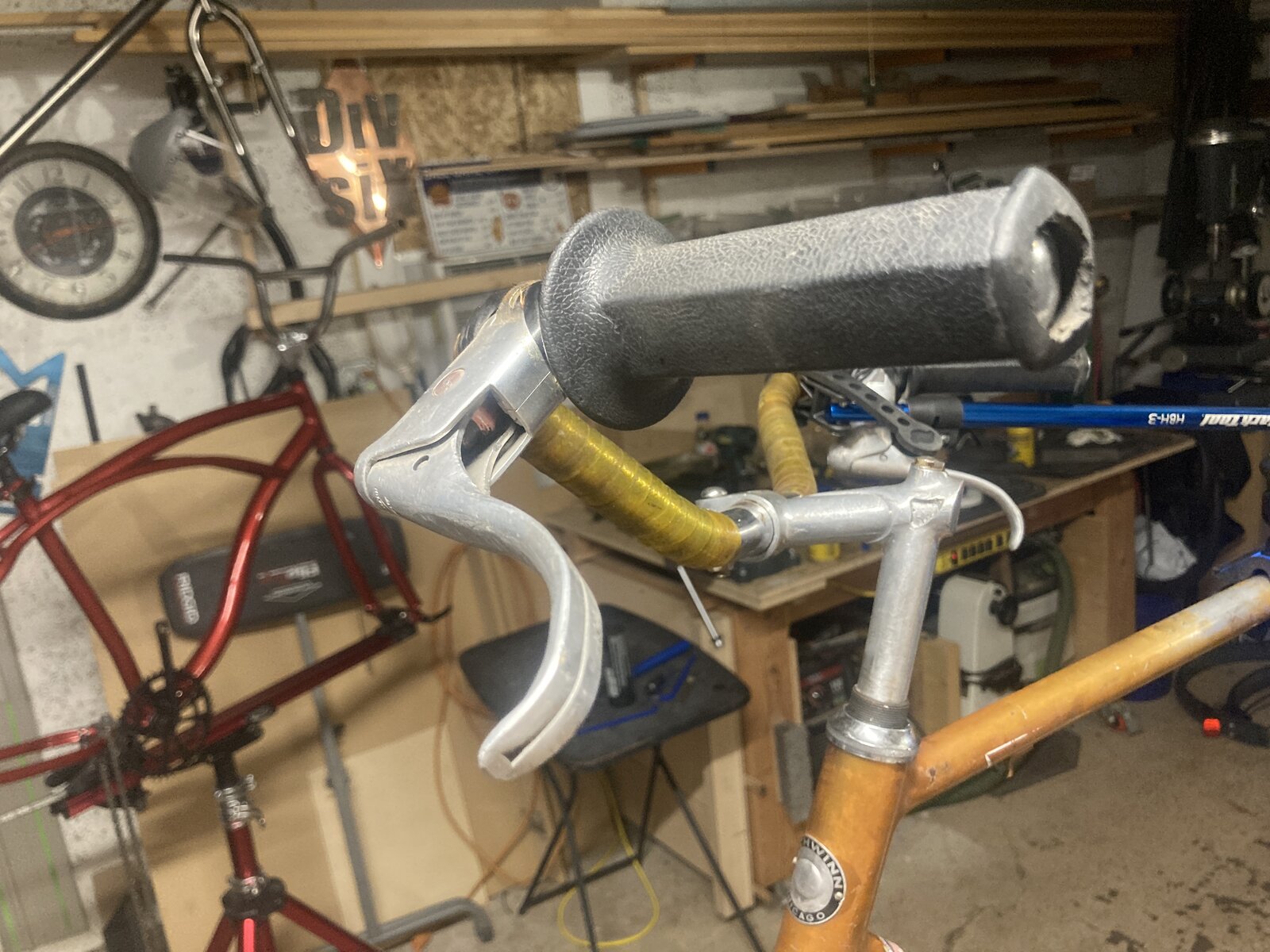 I've never seen hex grips like these before! All I can read on them so for is Japan.
Lysett saddle
I'm still in cleaning and sorting mode so I don't know what the wheels or hubs are.
Pedals don't seem correct.
None of these issues bother me because I will ditch the crank, wheels and probably the derailleur and that's really what I'm posting about. I have no idea how to adjust the derailleur if I were to decide to keep it.
Everything I've read and seen call out Huet Alvit rear derailleur and, though it looks like it, it reads Schwinn Approved.
Is it missing a screw where that hole is?
A few more overall photos.
Thank you for any info or advice you can share.
Love the CABE.