Finally riding a big boys bike
As many of you know, I've been trying to find my wife a vintage bike so that she might accompany me on my rides. After several failures, I think I've finally found the one— a 1963 Varsity Tourist.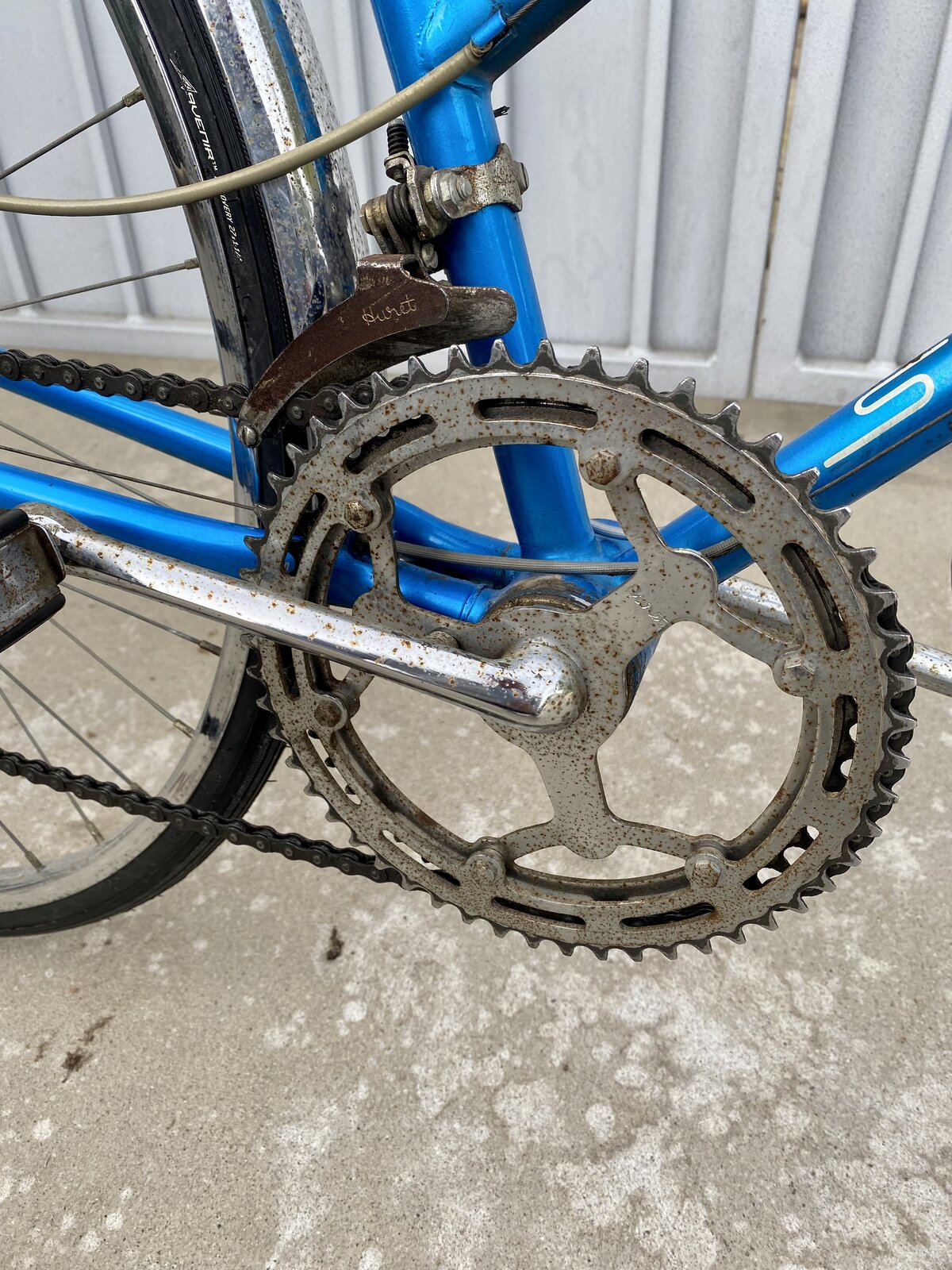 Bought it from a fellow who bought it from the original owners; he claimed it had been in storage for the past 30 years or so. No reason to doubt, as it's very clean. But boy, I'm going to need some expert advice on adjusting these Huret derailleurs, as I can't keep the chain on the ring. And tomorrow is it's sixtieth birthday, imagine that. I just hope my wife approves. Stay tuned.