Finally riding a big boys bike
I picked up this 1963 varsity a few years ago on the local classifieds for $20. ITT was pretty beat up, dirty, and missing a lot of parts.
This was after I sprayed it off. Before that you could barely tell it was red.
The wheels were spray painted black and pretty rough and it was missing the rear derailleur. So I found another bike locally for a wheel swap. I know not everyone will love that this is turning into a custom, but the wheels are 700c with a three speed nexus. After polishing the frame up I'm seriously surprised how bright the paint is. It's got some chips and nicks but mostly from the chain. So I started throwing parts at it that I had in the stash. Some cruiser bars, an older velo orange seat, and some crappy pedals (need to find some new pedals). Hooked up the nexus three speed to the down tube shifter and it works really good. You just need to know where second gear is and then you are good to go. This is probably the fastest and smoothest bike I own. It's also nice to ride a bike that almost fits me. Still needs a little adjustment, but it's cruising.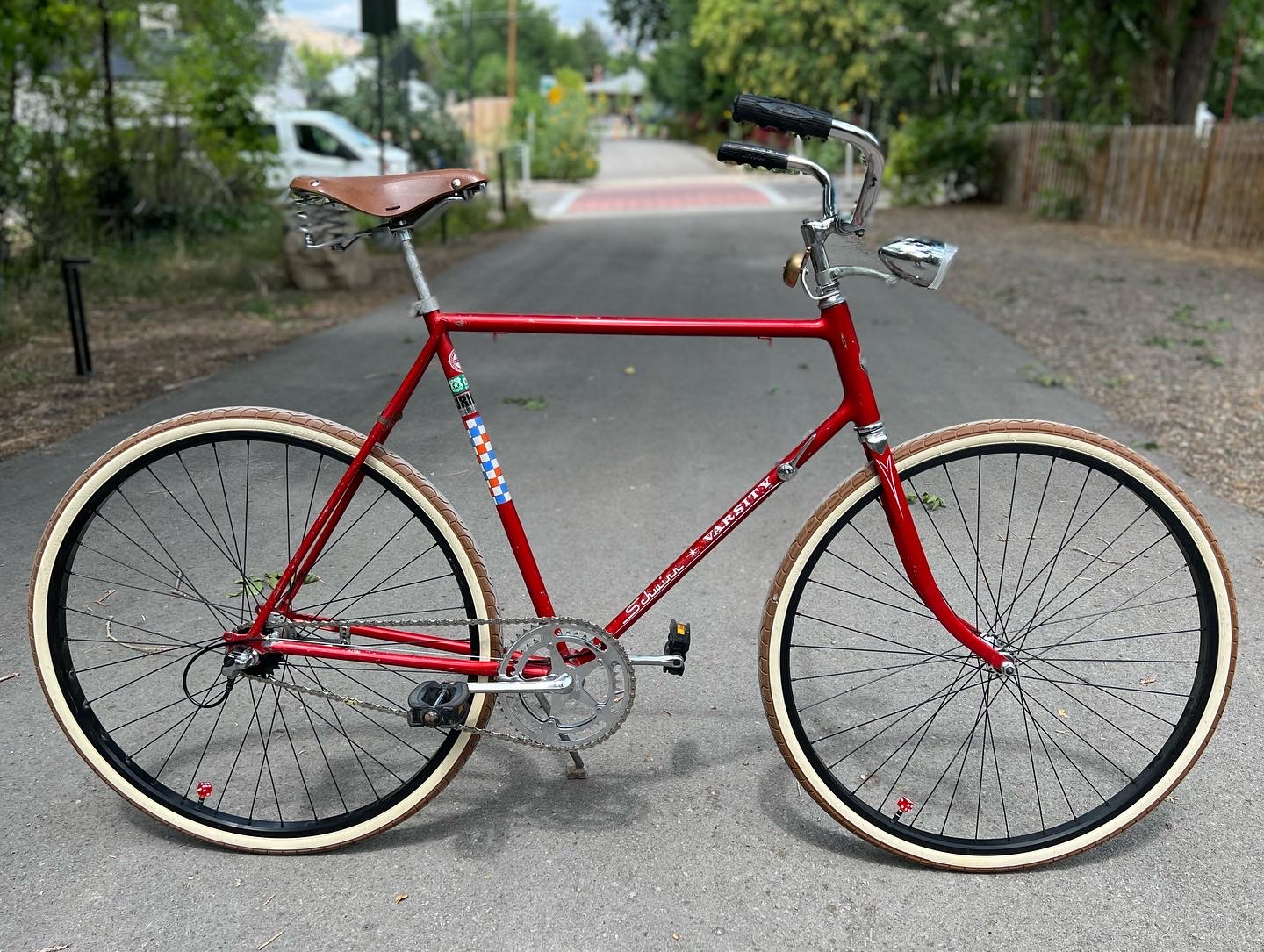 Still has a Utah plate on it from 69-70.
When I had it out there wasn't a lot of sun, but here's one at the garage that shows the paint glow.
Is this color called flamboyant red?