Finally riding a big boys bike
Original unrestored J-38 Stingray in the gorgeous Sky Blue.
DA - April 20, 1965. First month of the long frame Stingray.
Fork, 6-5 = June 65.
Crank, SA 5-65 = May 65.
Front axle, Z-65.
Front Westwind tire, UK** = 2nd 1/4 65.
Rear Yellow Oval Slik, first 1/4 65.
The Factory Paint is extremely nice throughout. The top bar, chain guard and screen are exceptional.
All the factory chrome is very nice.
The Original white smooth saddle had a couple splits at the bottom edges and at the rear below the seat tag.
I mended those areas the best I could as I don't care for a recovered seat. The top of the seat is still very nice.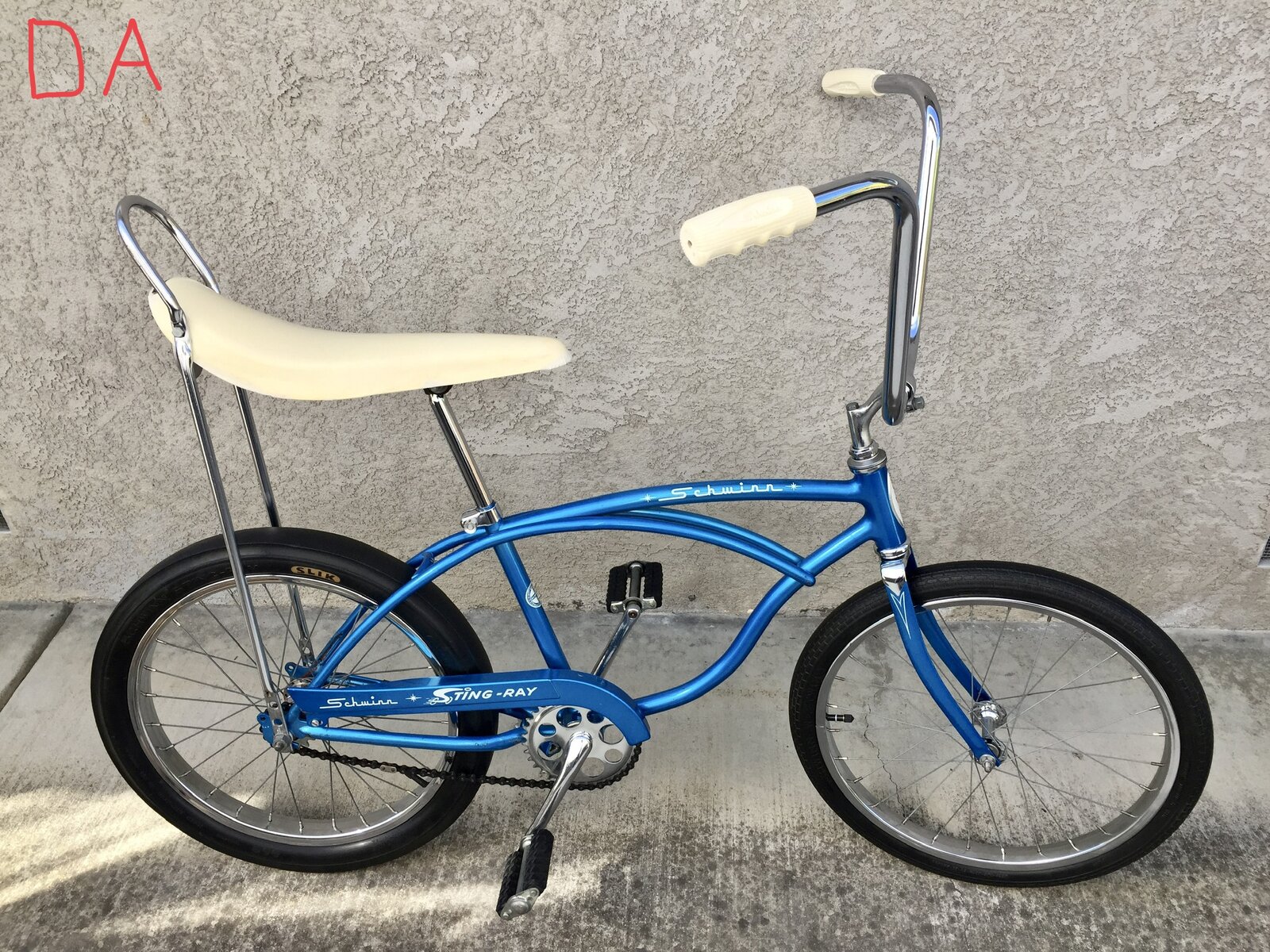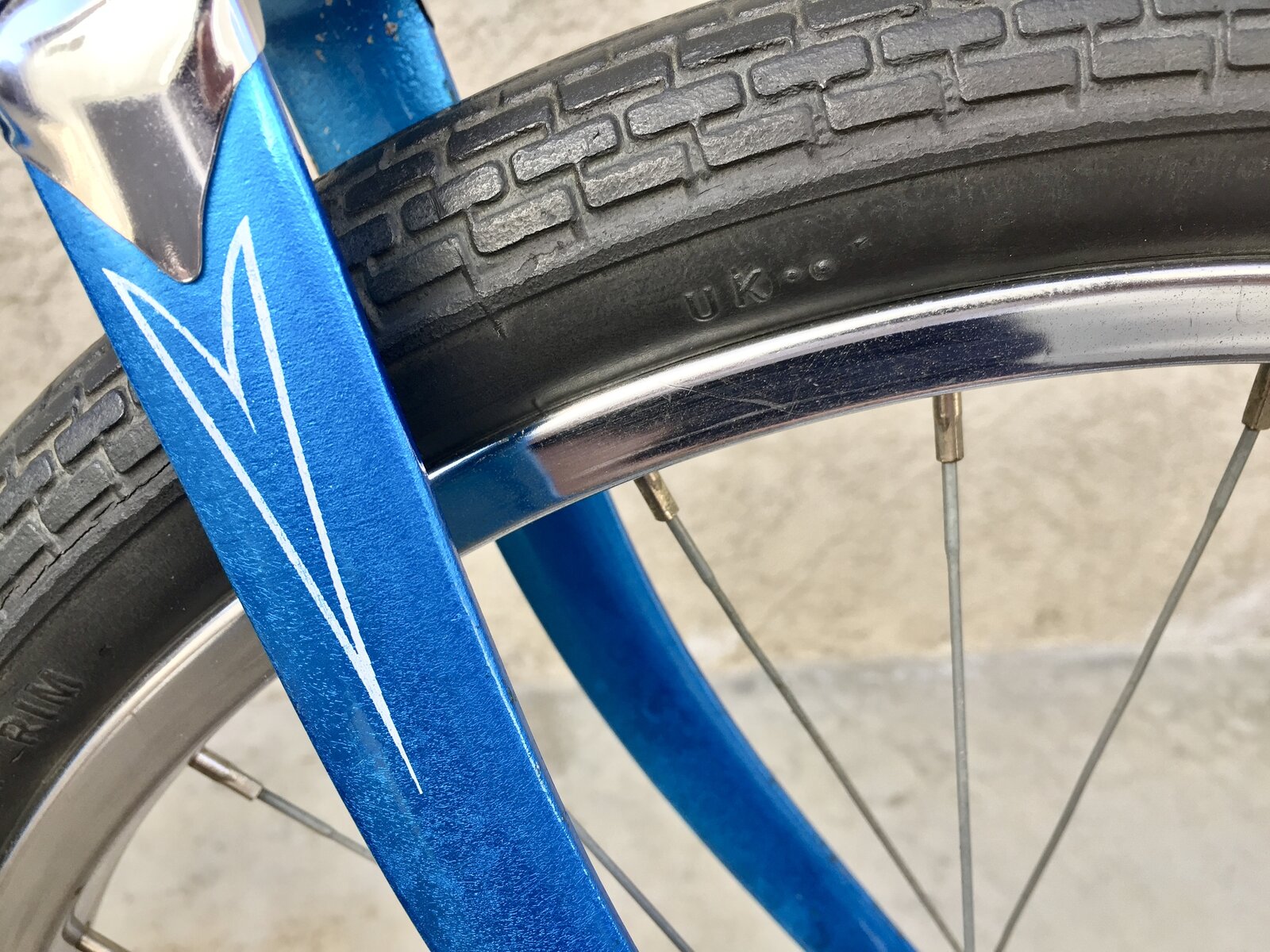 Last edited: