Wore out three sets of tires already!
As I posted before, the seller of my '67 Violet Deluxe also mentioned that his girlfriend had a Coppertone Stingray in their storage unit. It was another reason I was inclined to pay as much as I did for the '67, knowing this info. Well, about a week ago I received some texts with this critter's photos. I couldn't surmise all the details but the glaring issue was the broken frame. Initially, it was priced at "make offer", so I proposed a number. Then suddenly they had a number in mind and it was more than I wanted to pay. No problem, I politely declined and even gave them some tips on selling elsewhere. But late last week, out of the blue, they said they'd take my offer if I drove out to get it.
Yesterday was a fine day to take a Sunday drive east of here an hour and make the deal. Upon seeing it in person there weren't many more takeaways aside from a missing long Q bolt on one side. Dang. After the cash was in her hand, she mentioned that she pulled it from the county dump pile! Oh well, good on her and great to see this saved. Entrepreneuring young gal. Also, the bike's name is Goldie.
Upon getting it home, I shot some pictures to my friend who's a master welder to see if he was up to the task. He feels confident he can sleeve it and weld it but it won't be pretty. Worth a shot!
So we'll see what results he can get. I'd like to make a ratty custom rider out of it - ditch the fenders, keep the old, fat blackwalls and incorrect solo polo and have one mean-looking ray. If someone has an original "standard" Coppertone chainguard they'd like to trade this deluxe one for, I'd be open to talking!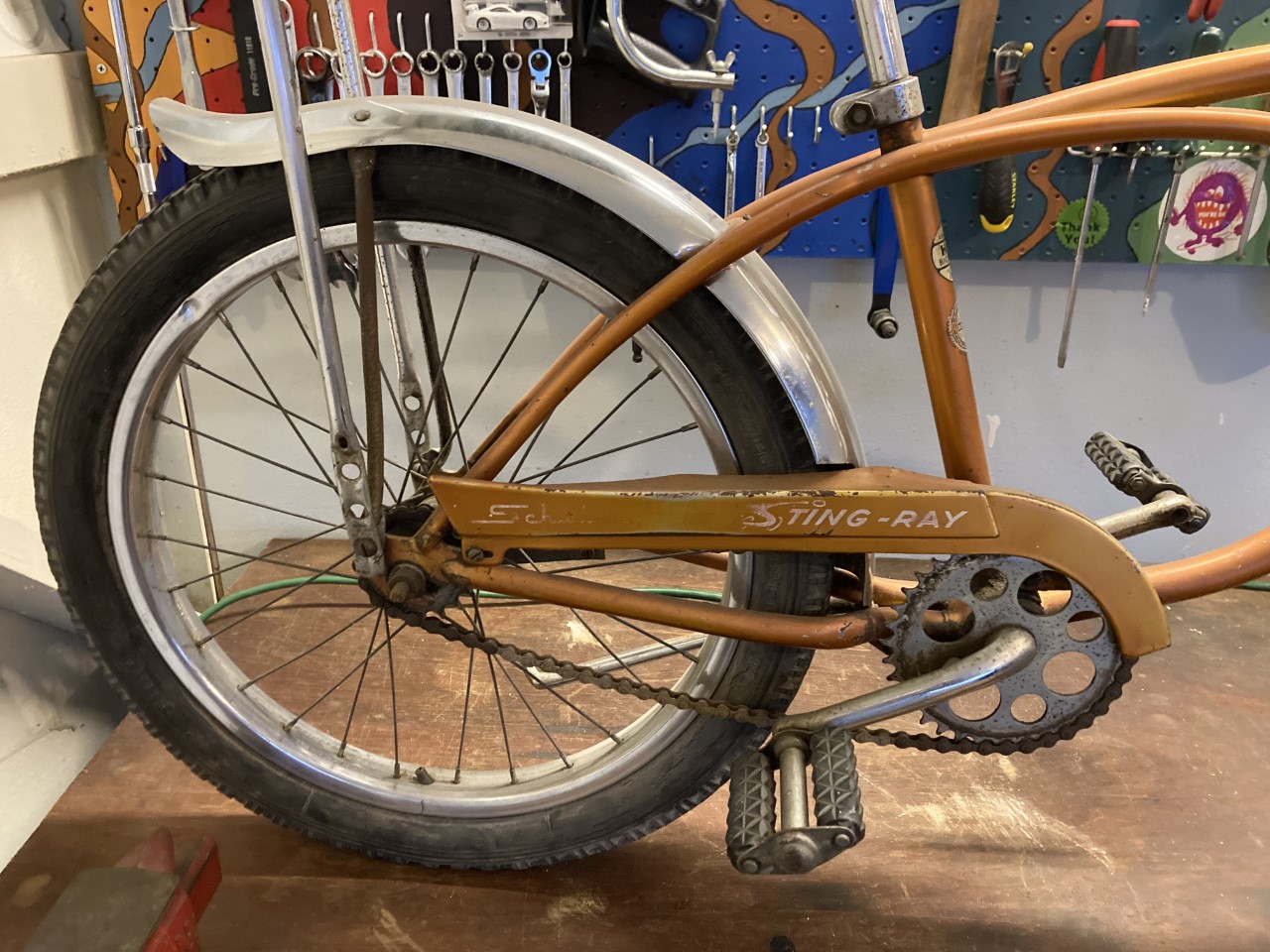 Last edited: